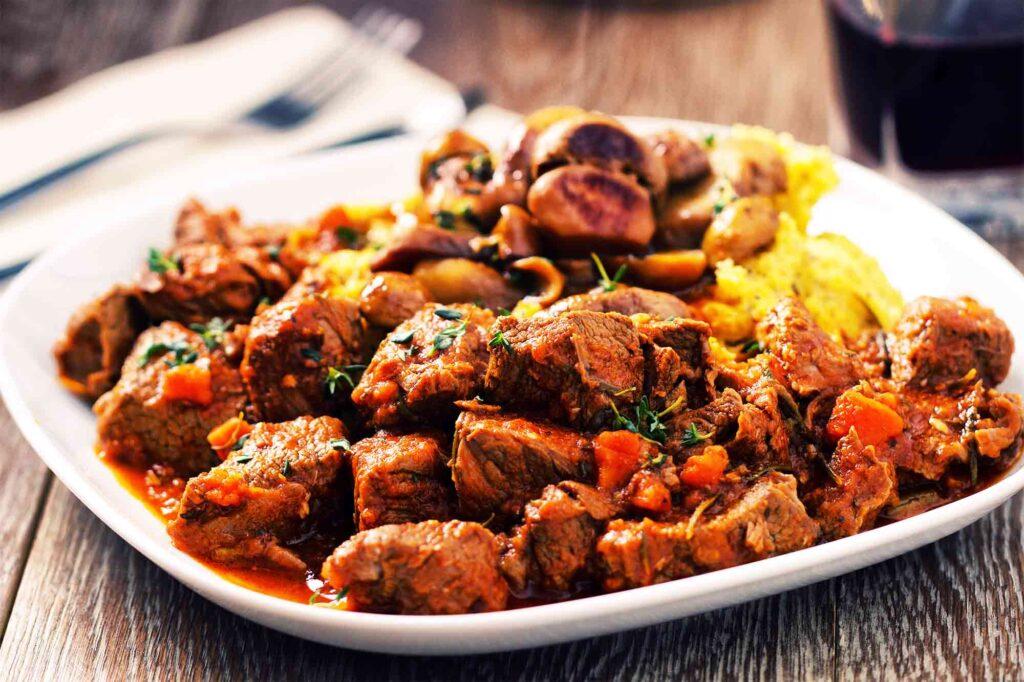 Jump to recipe
Homemade Carne Guisada Recipe
Get the ultimate Carne Guisada recipe, direct from Mexico! Slow-cooked beef stew with rich flavor, tender beef, and aromatic spices.
Over the coming days, our website is set to include a selection of particularly unique and noteworthy recipes. These recipes are particularly special because they have been shared with us by a close friend of ours, Erika.
She received the recipes from the mother of a dear workmate of hers, who hails from Mexico. This familial connection makes the recipes particularly special, as we are thrilled to be able to share them with our audience. Our hope is that anyone who tries their hand at preparing these dishes will find them every bit as delicious as we have.
We extend our thanks to Erika for providing us with these recipes, and we ask that she please pass along our gratitude to the family who originally shared them with her. Thank you.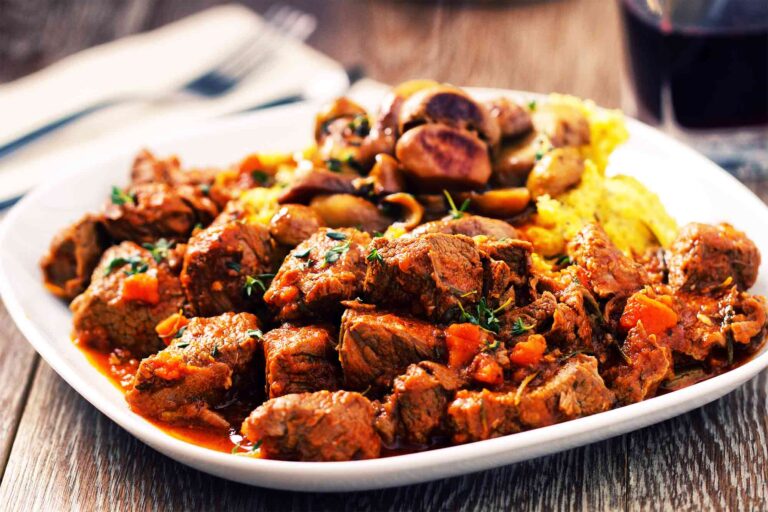 Homemade Carne Guisada Recipe
| Prep time | Cook Time | Rest Time | Total Time |
| --- | --- | --- | --- |
| 25 min | 120 min | - | 145 min |
Servings: 4 person
Calories: 430kcal
Carne Guisada, a beef stew that is slowly cooked,
is well-liked in many Spanish-speaking and Latin American countries. The dish is famous for its delicious taste and tender beef. The phrase "carne guisada" translates to "stewed beef" in Spanish.
The roots of Carne Guisada are unclear since versions of the dish can be found in various cultures. Some claim that it was initially a Spanish meal brought to Latin America during the colonial era, while others believe it was created by indigenous people and later embraced by Spanish colonizers.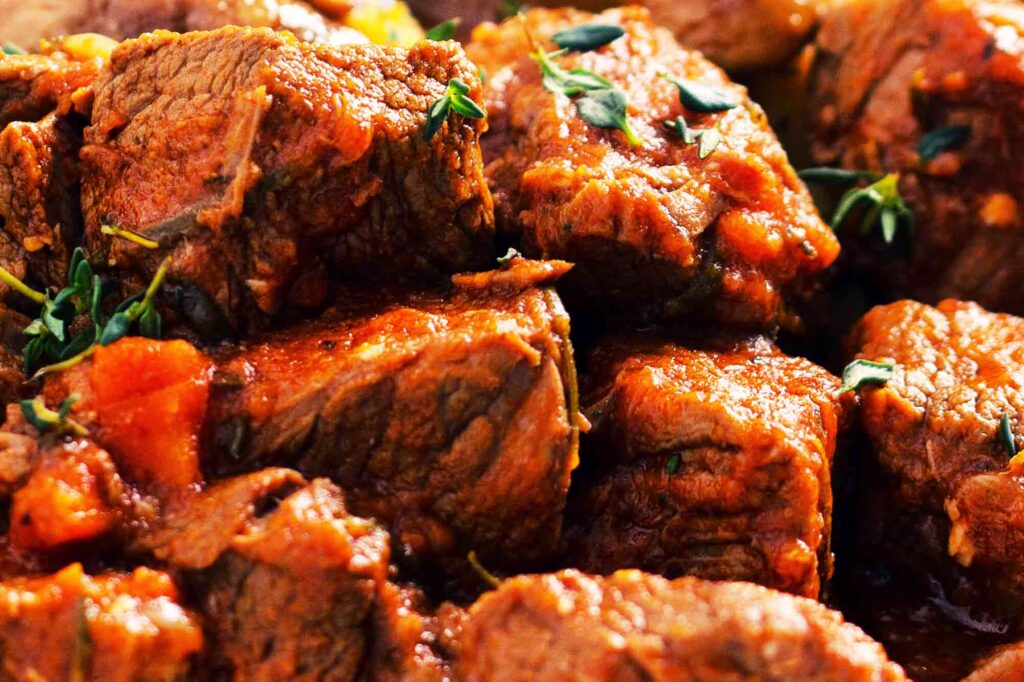 Regardless of its origins, Carne Guisada is now a fundamental dish in many nations, such as Mexico, Puerto Rico, the Dominican Republic, and the Philippines. The ingredients used in the recipe for Carne Guisada can differ depending on the region. However, it typically requires stewing beef with spices, onions, garlic, and tomatoes.
In some areas, Carne Guisada is served
as a main course, usually combined with rice and beans, while in other areas, it is utilized as a filling for tacos, burritos, or empanadas.
Carne Guisada remains a favorite comfort food for many individuals worldwide, regardless of how it is served.
Instructions
Season the meat

with salt and pepper.

Brown well in hot oil over medium heat in a heavy skillet.

Stir constantly (about 5 to 7 minutes).

Add the flour then brown 2 minutes more, stirring constantly.

Add the remaining ingredients, and stir until all is well mixed.

Lower the heat to minimum, then cover the skillet with a lid and cook 2 hours or until the beef is moist and tender. Make a taste test.

Serve with rice and/or beans, or utilise as a filling for tacos, burritos, or empanadas.

Enjoy, Good Appetite!