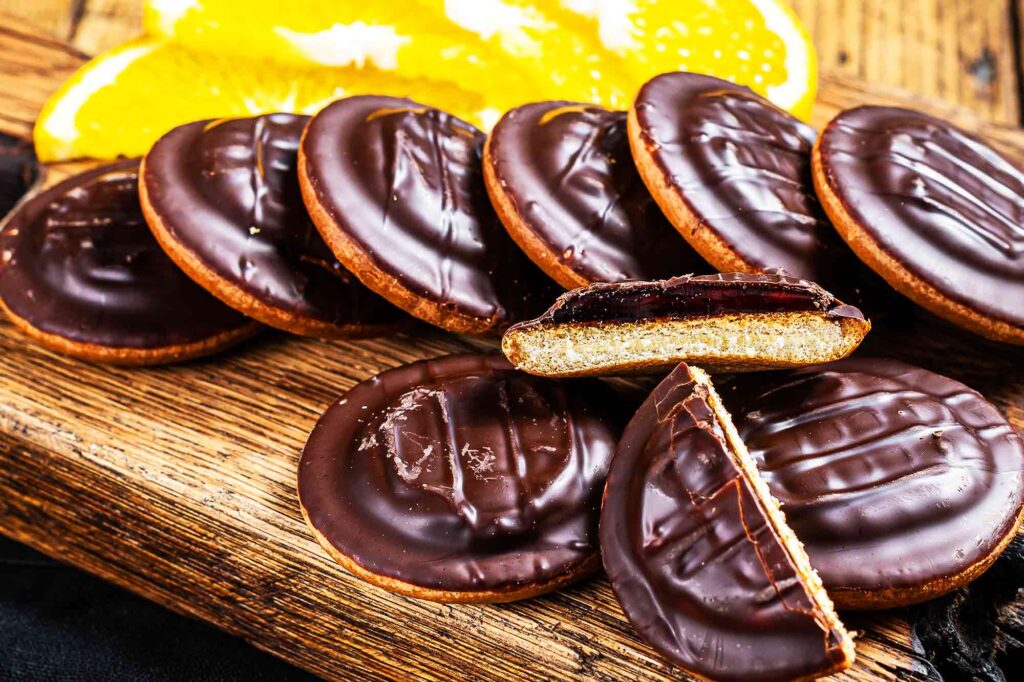 Jump to recipe
Homemade Jaffa Cakes Recipe
Looking for a delicious and easy dessert? Try Jaffa cakes! These classic British treats feature a light sponge cake with orange jelly and chocolate.
Sweets with a British origin, Jaffa cakes consist of a thin sponge cake layer topped with orange jelly and coated with dark chocolate, making them ideal for tea time, breakfast, or dessert buffets. The recipe is simple and quick, with only ten minutes needed to bake the thin sponge cake base. Muffin molds can be used to cook the base in a portioned size.
To further expedite the process, pre-made orange jelly or jam can be utilized. For a unique twist, one can experiment with alternative fillings such as strawberry jelly.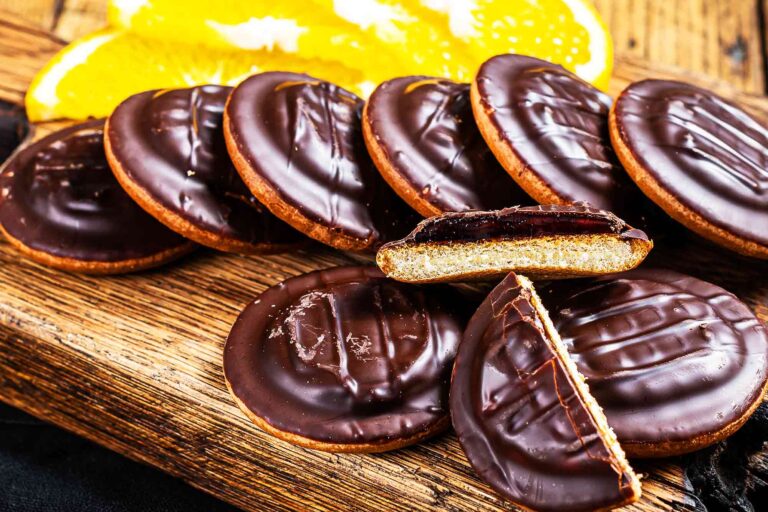 Homemade Jaffa Cakes Recipe
| Prep time | Cook Time | Rest Time | Total Time |
| --- | --- | --- | --- |
| 20 min | 10 min | 30 min | 60 min |
Servings: 4 person
Calories: 126kcal
Jaffa cakes were created by McVitie's,
a British confectionery company, in 1927. The name "Jaffa" was chosen as a reference to the city of Jaffa, located in Palestine, which was renowned for its oranges.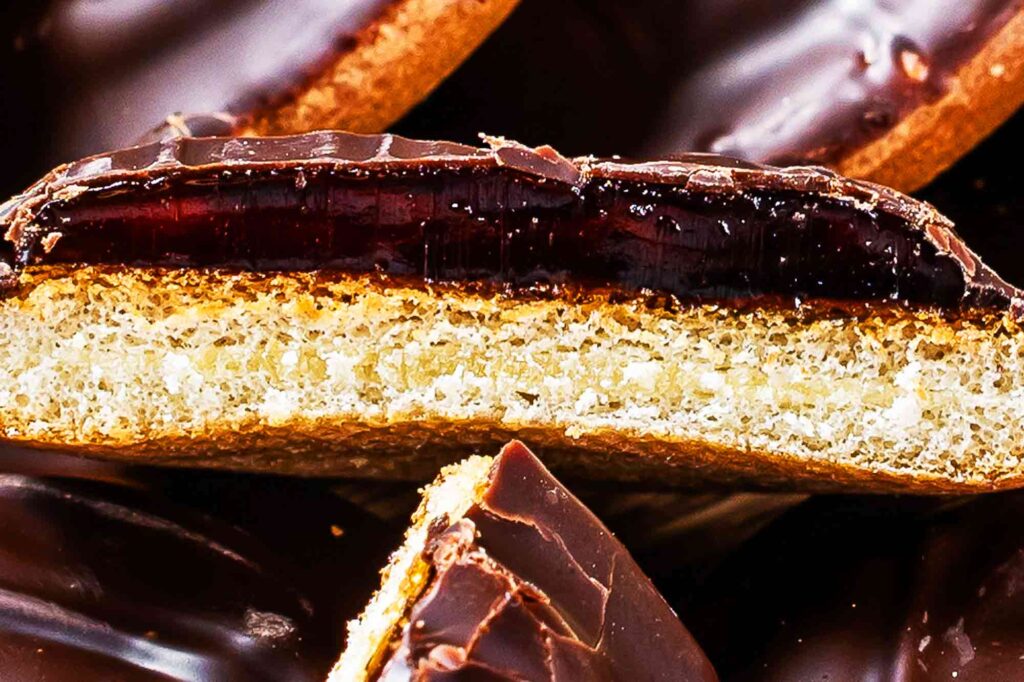 Originally, the cake base was plain, but it was later replaced with a light and airy sponge cake that was topped with a layer of orange-flavored jelly and covered with dark chocolate.
Jaffa cakes have become a beloved treat in the UK and have even sparked discussions about their classification as either a cake or biscuit for tax purposes.
Instructions
Preheat the oven

to 180°C (350°F).

Grease a 12-hole muffin tin.

In a mixing bowl, whisk the eggs and caster sugar together until light and fluffy.

Sift the flour and baking powder together and fold into the egg mixture.

Spoon the mixture into the prepared muffin tin and bake in the preheated oven for 8-10 minutes until golden brown.

Remove from the oven and allow to cool in the tin for 5 minutes before transferring to a wire rack to cool completely.

Once cooled, spoon a little orange marmalade onto the top of each sponge cake.

Melt the dark chocolate in a heatproof bowl set over a saucepan of simmering water.

Once melted, stir in the orange zest. (Optional)

Spoon the chocolate over the marmalade and smooth with the back of a spoon.

Leave to set at room temperature for about 30 minutes.

Enjoy, Good Appetite!