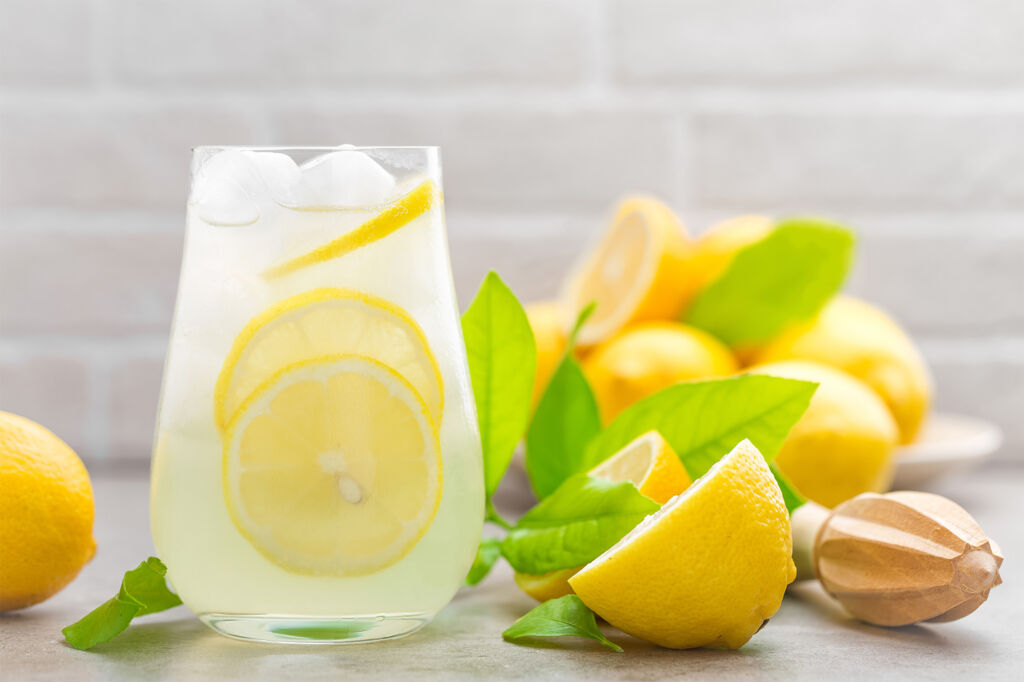 Jump to video
Jump to recipe
Homemade Lemonade Using Real Lemons (Video)
Homemade Lemonade - can come in winter and summer time.
How to prepare this recipe
Because it quenches your thirst, it's delicious, you can choose how sweet to be, and because it's delicious and refreshing.
Lemonade is such a basic thing that we don't usually pay much attention to it, lemon, water, sugar, it's ready. How can it be really delicious after all?
In the case of a lemonade, it's hard to talk about rules and proportions, there are who loves it more sourly, who loves it sweeter, some with still water, some with soda, some with ice, some without.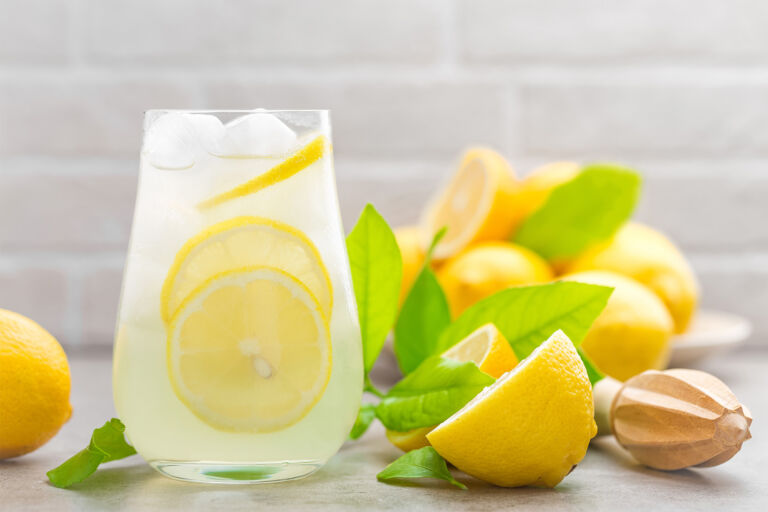 Homemade Lemonade Using Real Lemons (Video)
| Prep time | Cook Time | Rest Time | Total Time |
| --- | --- | --- | --- |
| 10 min | | - | 10 min |
Servings: 6 person
Calories: 87kcal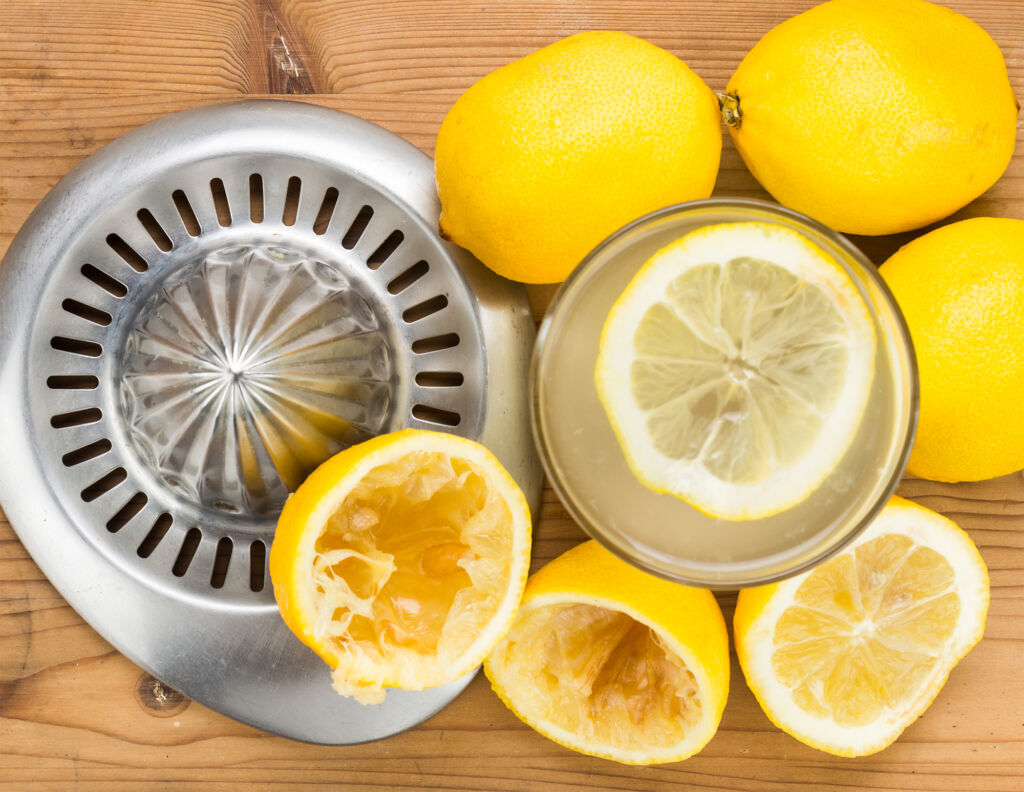 But then why do we run into amazingly bad lemonades sometimes? With this recipe you will not have a bad lemonade for sure.
Instructions
Press and roll lemons for more juice, and then cut them in half.

Juice each lemon, and pour the juice in a jug over a strainer.

Add some lemon slices to the juice and set aside.

Place the sugar into a saucepan over medium-high heat.
Pour 350 ml of water over the sugar.

Place the lemon shells into the sugary water and cook for 5 minutes.

After 5 minutes of cooking, strain the syrup and let it cool down.

Mix the cooled syrup with the lemon juice, and add the remaining water.
Add some ice and it is ready to serve.

Enjoy, Good Appetite!