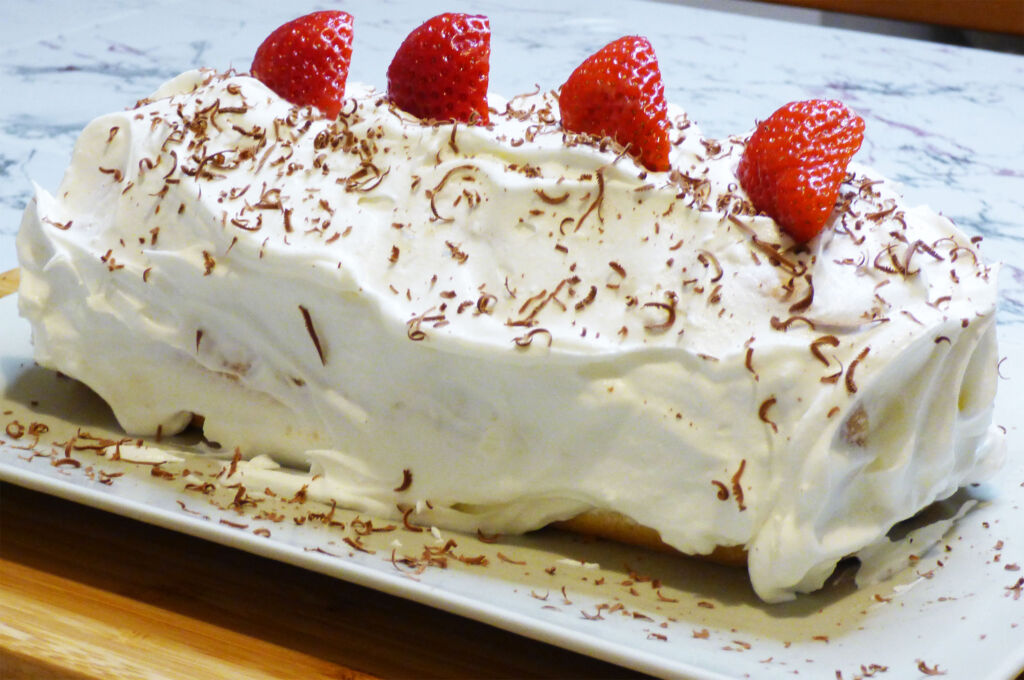 Jump to video
Jump to recipe
Mascarpone and Strawberry Roll Cake Recipe (Video)
Today's strawberry roll is a quick, very quick rolled cake recipe. Not only is it made quickly, but it is eaten just as quickly. In our country, in a few hours the cake it was a thing of the past. I won't tell you how good it is, you have to do it to realise this.
How to prepare this recipe
This mascarpone strawberry and cream roll is a perfect summer dessert. Strawberries can also be replaced with other seasonal fruits: raspberries, blueberries, blackberries, cherries, peaches, etc. Each time you will surprise your family or guests with a new dessert.
I had a party in the garden with several friends, some of whom were born in this month. That's how it turned out. So I celebrated them, properly, with a seasonal roll cake, filled with fragrant strawberries, mascarpone and cream. They were very happy with this dessert! How can you not feel like seeing such a awesome roll?
For this roll with mascarpone and whipped cream strawberries I used a simple roll top. I decided to wrap the roll in the mascarpone cream but can be just powder it only with powdered sugar. Grate some chocolate also.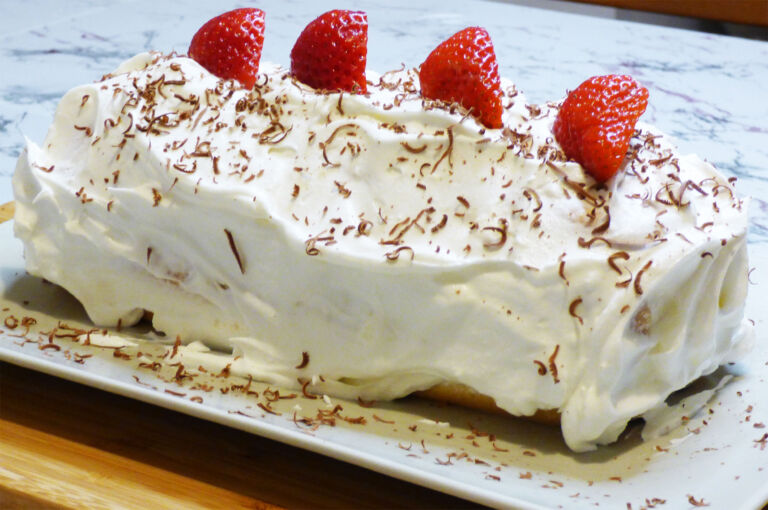 Mascarpone and Strawberry Roll Cake Recipe (Video)
| Prep time | Cook Time | Rest Time | Total Time |
| --- | --- | --- | --- |
| 8 min | | 200 min | 208 min |
Servings: 4 person
Calories: 379kcal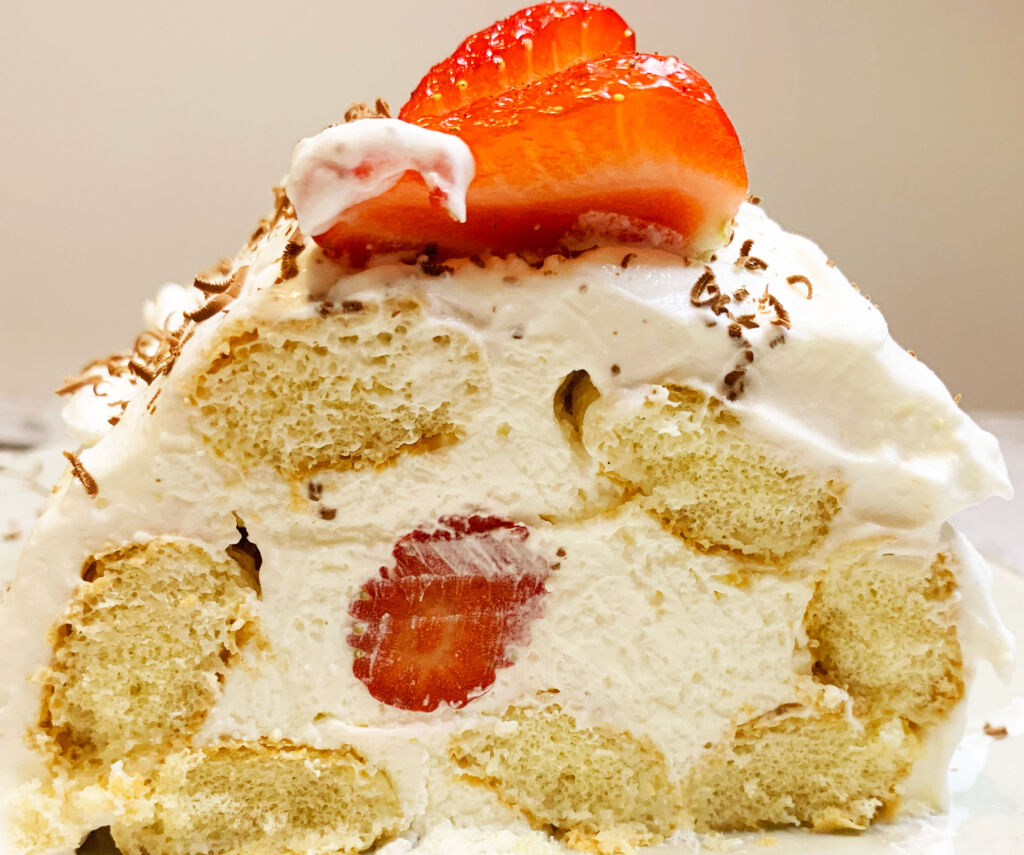 Instructions
Mix sugar and mascarpone and then add the double cream.

Beat the mixture until hard.

Soak ladyfingers in milk, and transfer them on a wrap.

Cover ladyfingers with the beated mascarpone mixture. Use 2 third of the mixture, one third set aside for cover later the cake.

Place strawberries into the mascarpone mixture.
Roll with the help of the wrap.

Chill in fridge for 2 hours.

After 2 hours of chilling, remove wrap, and cover the cake with the mascarpone mixture.

Decorate with chocolate and strawberry and chill for another one hour.

Enjoy, Good Appetite!