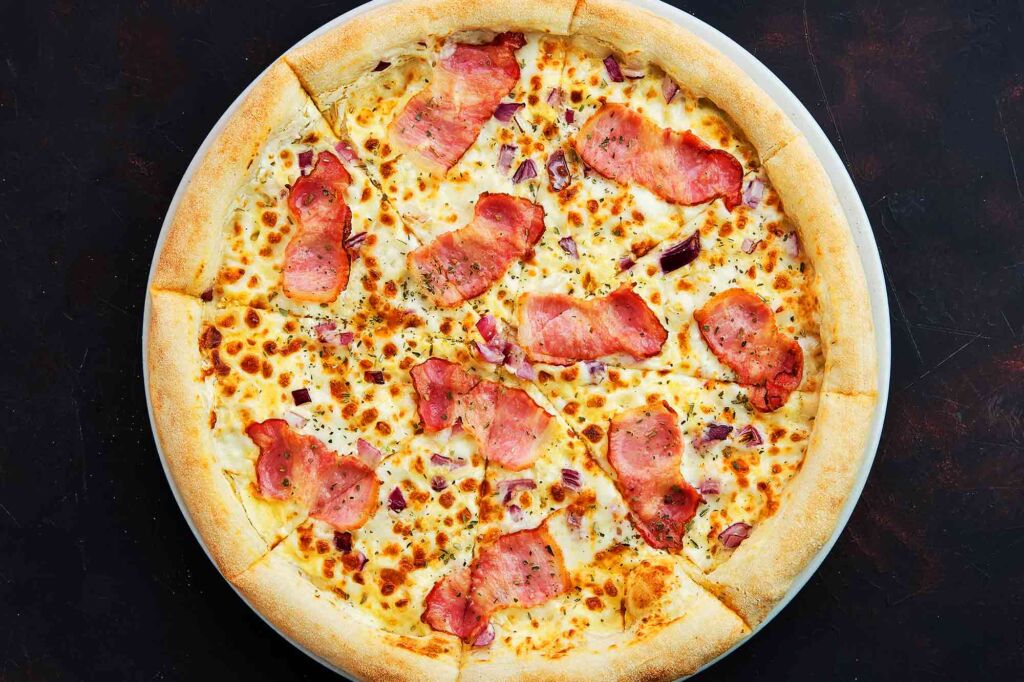 Jump to recipe
Homemade Pizza Carbonara Recipe
Get a taste of Italy with our delicious pizza carbonara recipe. Made with bacon, eggs, and parmesan, it's sure to be a hit! Try it now.
Pizza carbonara is a popular pizza dish that combines the flavors of the classic Italian pasta dish carbonara with the convenience of pizza.
The pizza is typically made with a tomato sauce base, and topped with bacon, eggs, and parmesan cheese, and sometimes also with onions, garlic and pepper.
The result is a delicious and satisfying pizza that is perfect for any occasion.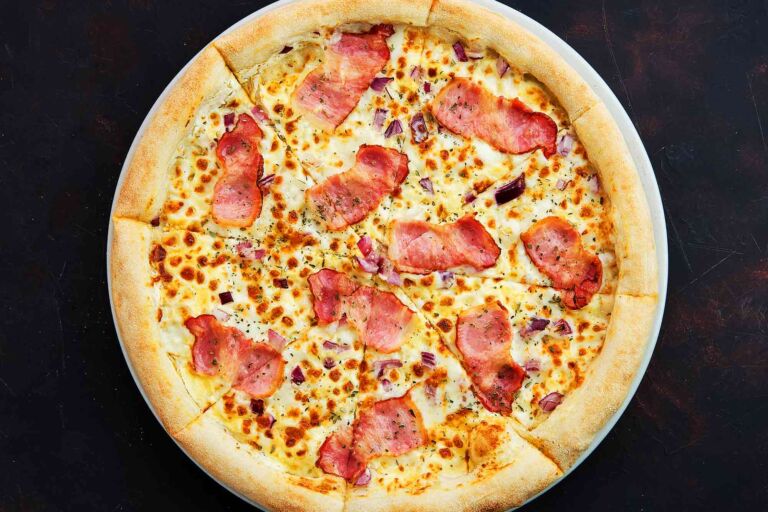 Homemade Pizza Carbonara Recipe
| Prep time | Cook Time | Rest Time | Total Time |
| --- | --- | --- | --- |
| 15 min | 15 min | - | 30 min |
Servings: 4 person
Calories: 668kcal
Pizza carbonara,
like the traditional pasta dish carbonara, is believed to have originated in Rome, Italy.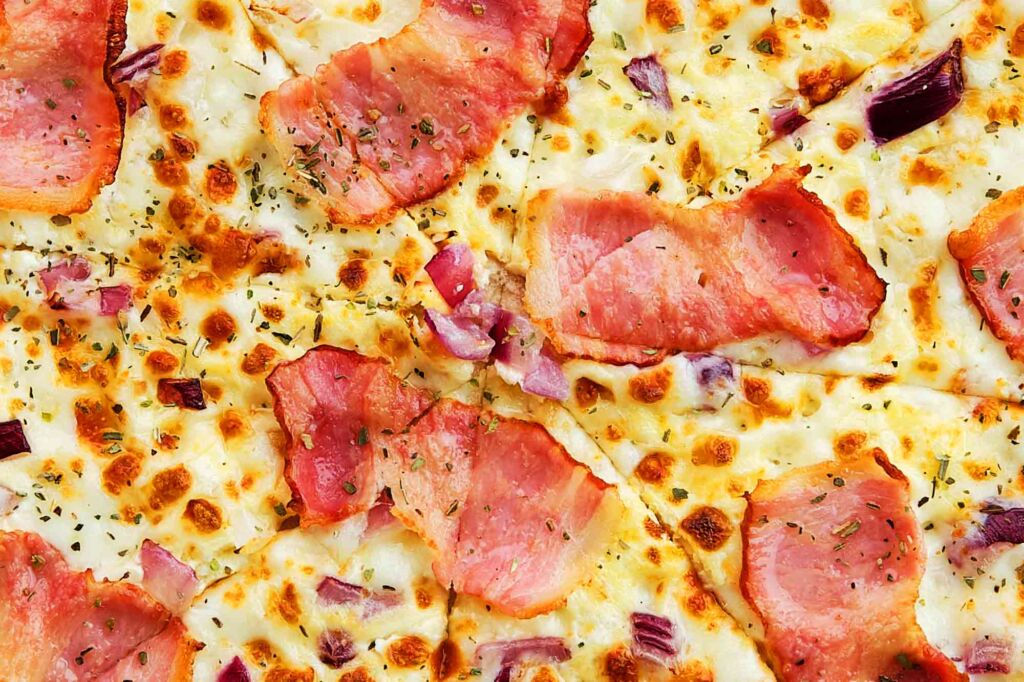 The exact origin of the dish is not clear, but it is thought to have originated in the mid-20th century. The traditional pasta dish carbonara was made with spaghetti, eggs, pancetta or bacon, parmesan cheese and pepper, and is thought to have been created as a quick and easy meal for Italian charcoal workers.
The pizza version is an adaptation of that dish, and it is possible that it was created as a way to enjoy the delicious flavor of carbonara in a more convenient and portable form.
Instructions
Preheat your oven to 220°C (425°F).

Roll out the pizza dough to your desired thickness and place it on a baking sheet or pizza stone.

In a pan, cook the bacon or pancetta over medium heat until crispy.

Add the garlic and onion and cook until softened.

Beat the eggs in a bowl and mix in the parmesan cheese and black pepper.

Spread the bacon and onion mixture over the pizza dough and pour the egg and cheese mixture over the top.

Bake the pizza for 12-15 minutes, or until the crust is golden brown and the cheese is bubbly.

Enjoy, Good Appetite!