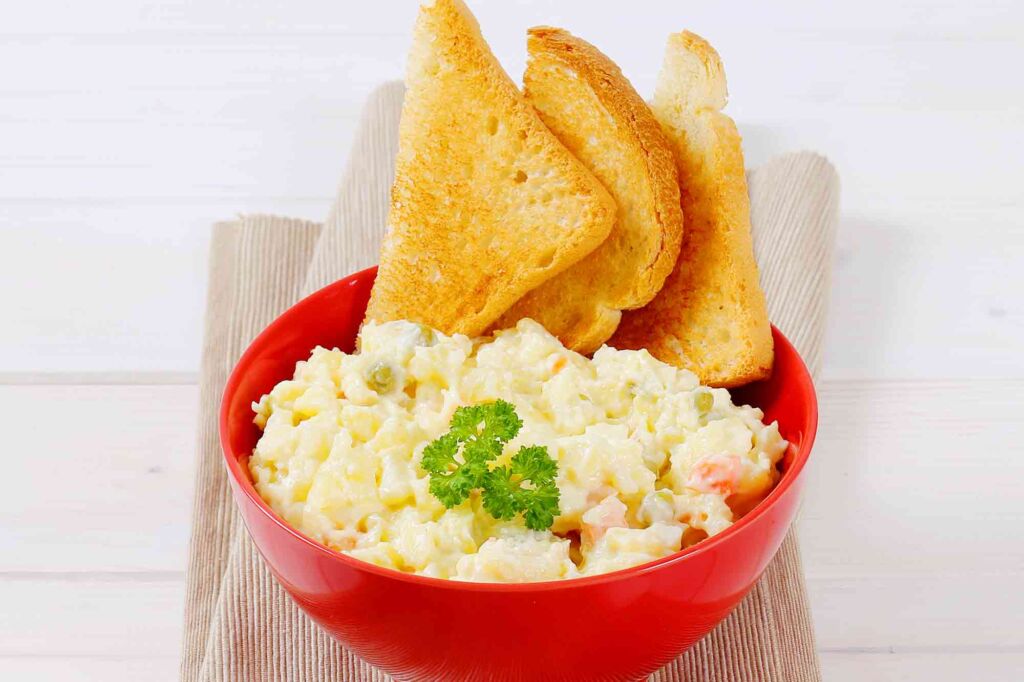 Jump to recipe
Homemade Potato Salad Recipe
This Potato Salad is a simple and delicious dish made with potatoes, mayonnaise and some seasonings. Perfect for a side dish or a picnic.
This potato salad is a cold salad dish made with boiled potatoes, mayonnaise, and seasonings. It typically includes ingredients such as grated onions, mustard and oil. The potatoes are quartered and then sliced and are typically still lukewarm when mixed with the mayonnaise and other ingredients.
The potato salad is then chilled in the refrigerator before serving, allowing the flavors to meld together. It is usually served as a side dish or as a part of a picnic or barbecue.
It can be garnished with parsley or chives before serving.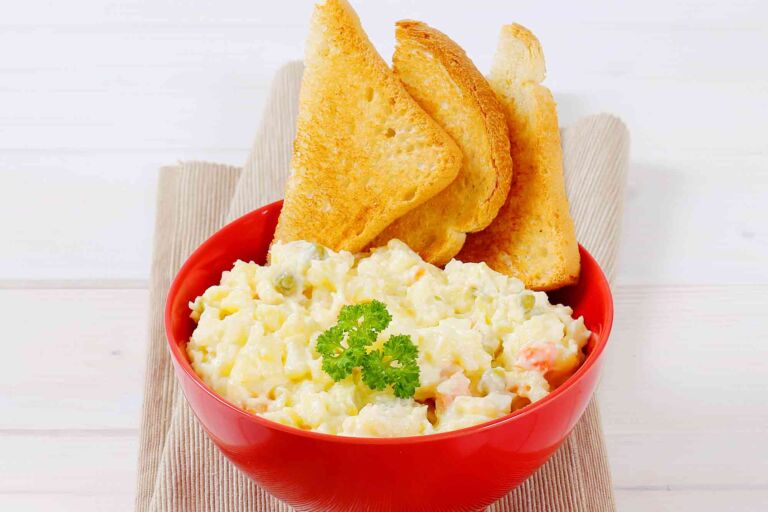 Homemade Potato Salad Recipe
| Prep time | Cook Time | Rest Time | Total Time |
| --- | --- | --- | --- |
| 20 min | 30 min | 20 min | 70 min |
Servings: 4 person
Calories: 468kcal
Potato salad has a long history
and can be traced back to the early 17th century in Germany, where it was known as "Kartoffelsalat."
The dish spread throughout Europe and eventually made its way to America with German immigrants.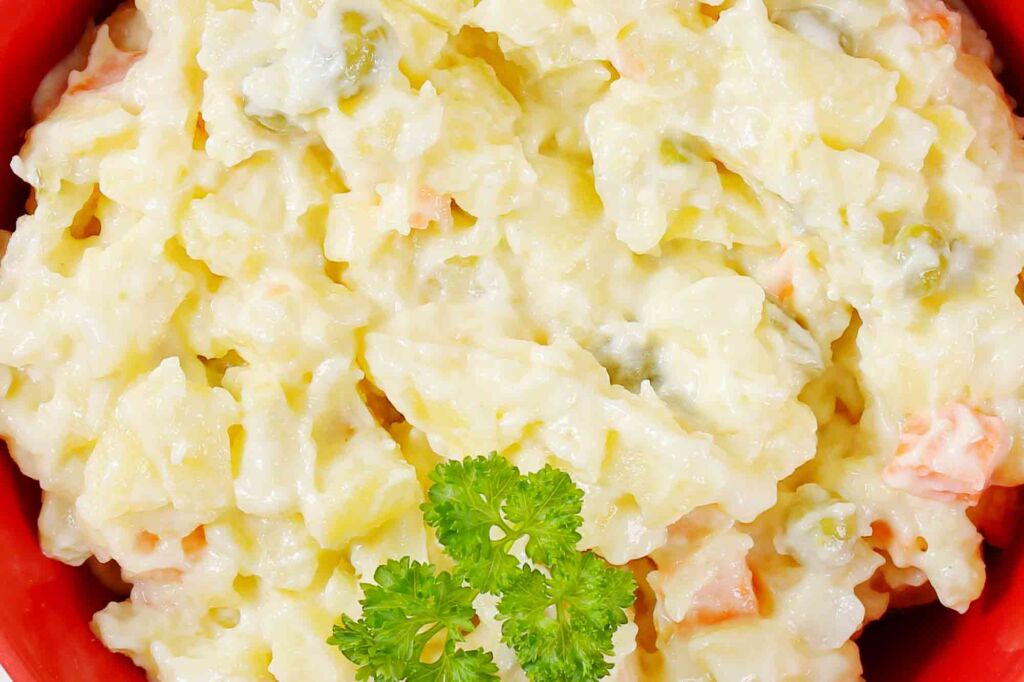 The classic potato salad as we know it today, made with boiled potatoes, mayonnaise, and herbs, became popular in the United States during the 20th century. It is a versatile dish that can be served as a side dish, a main course, or as part of a picnic or barbecue.
The basic recipe for classic potato salad has remained relatively unchanged over the years, with variations being made in different regions and countries.
Instructions
Wash the potatoes thoroughly and boil them in salty water.

Once they are cooked, drain the water and set them aside to cool at list lukewarm.

While the potatoes are cooling, prepare the mayonnaise.

Mix well the egg yolk with the mustard and then add the oil drop by drop while stirring, until the oil is finished. Set aside.

Once the potatoes are cool, peel and cut them into quarters and then slice them.

Peel the onion and grate it into the potatoes.

Add salt to taste and mix well so that the onion is evenly distributed throughout the potatoes.

Add the mayonnaise and mix well.

Put in the refrigerator for at least one hour before serving.

Enjoy, Good Appetite!