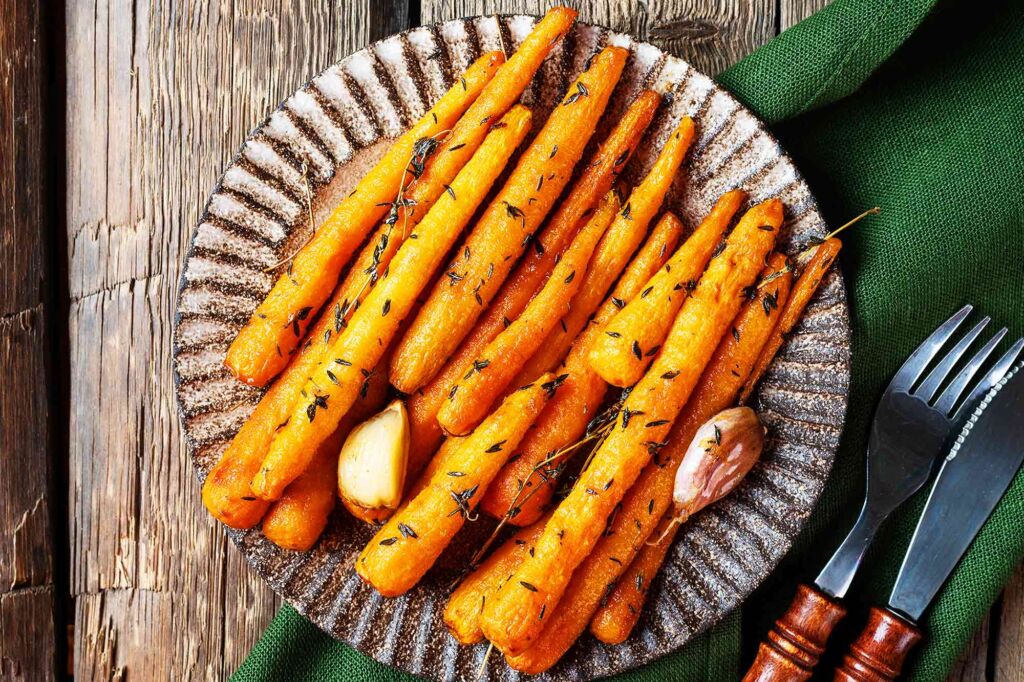 Jump to recipe
Honey Glazed Carrot Recipe
This recipe for honey glazed carrots is the ideal side dish for any Sunday roast. This recipe can be also make with parsnips, so you can try that too
Everything you want from these honey glazed carrots: delicate yet firm, somewhat sweet, little salty, and with an incredible flavor!
It's a fantastic glazed carrot side dish that you should keep on hand for a weeknight or during the holiday season.
They have a sweet, comforting flavor with just a hint of spice from the thyme, and they go great with main meals.
Why This Honey Glazed Carrot Recipe Is so Effective?
Baby carrots – While you can absolutely use entire carrots that have been cut up, I find that baby carrots cook more quickly and are initially a little bit more tender and sweet. But you can use of course, anything you have.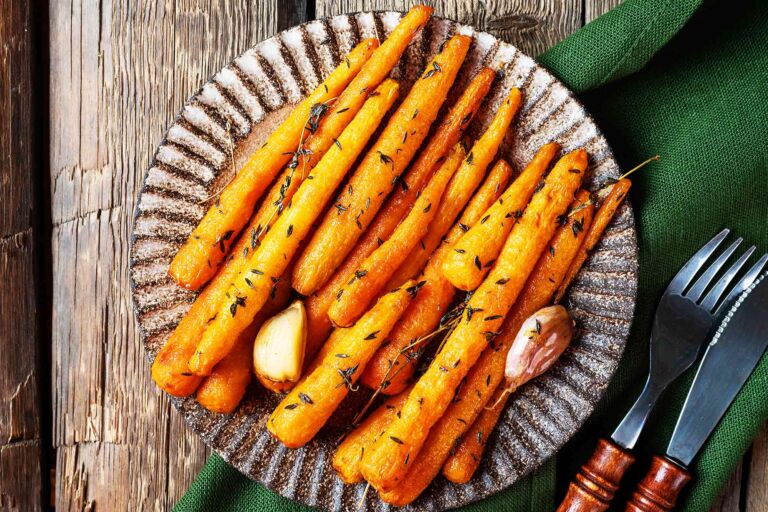 Honey Glazed Carrot Recipe
| Prep time | Cook Time | Rest Time | Total Time |
| --- | --- | --- | --- |
| 10 min | 25 min | - | 35 min |
Servings: 8 person
Calories: 115kcal
These beautiful Honey Glazed Carrots with thyme make the perfect holiday side dish for Christmas or Thanksgiving or any day. The carrots are slightly brushed with honey, sprinkled with brown sugar and butter then was gently cooked in the pan for a lovely sweet and spicy carrot recipe that I am sure, everyone will love.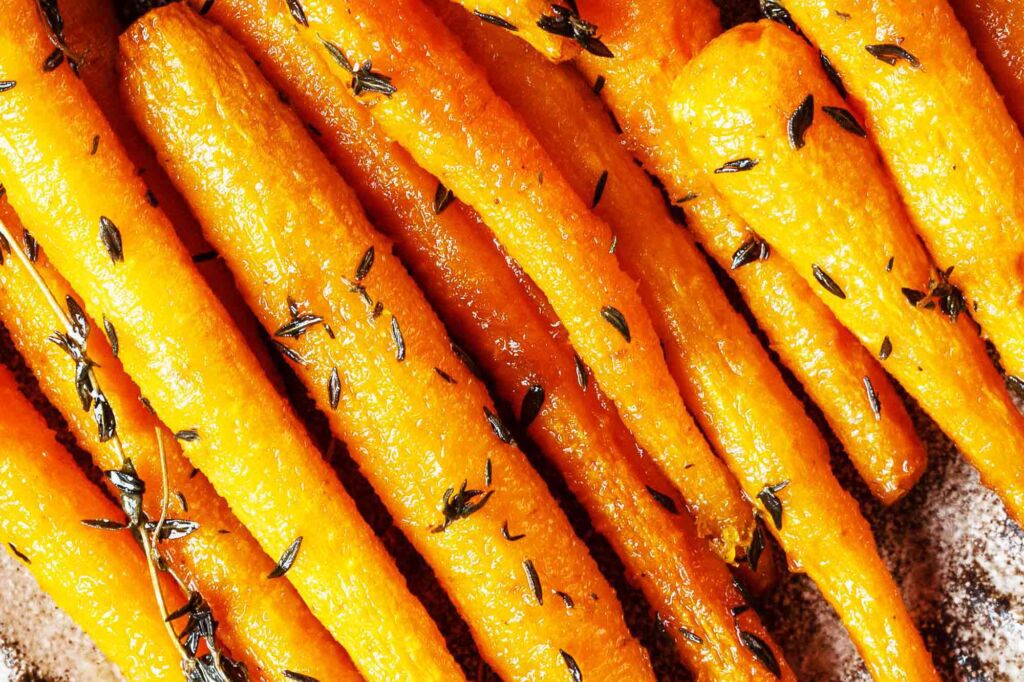 In our opinion, a dish as straightforward as honey-glazed carrots delivers outstanding flavor. — Or at least they can if the simple ingredients they combine work well together, enhancing rather than taking away from one another.
So, you want to eat the tastiest honey-glazed carrots available?. Try out this recipe! In an effort to find the most flavorful honey glazed carrot dish, we experimented with several component combinations. This was the clear winner.
Instructions
Prepare the ingredients

Peel the carrots after cutting off the majority of the leafy green stalks.

In a big frying pan over medium heat, melt the butter.

With the flat of your knife, crush the garlic. Peel the shallot, and then cut in half. Add garlic and shallot to the pan turning garlic after 1 minute.

Sprinkle in the chopped thyme, then add the honey and a splash of water.

Put the carrots in the pan in a single layer, season with salt and pepper, then jiggle the pan to coat the carrots.

Cook for 15 to 20 minutes, covered, on medium-low heat, or until tender.

Remove the lid, sprinkle with the brown sugar.

Mix thoroughly to evenly coat the carrots.

Cook, jiggle frequently, for a further 5 minutes, or until the glaze has decreased and the carrots are sticky and caramelized.

Serve immediately or reheat if necessary.

Enjoy, Good Appetite!