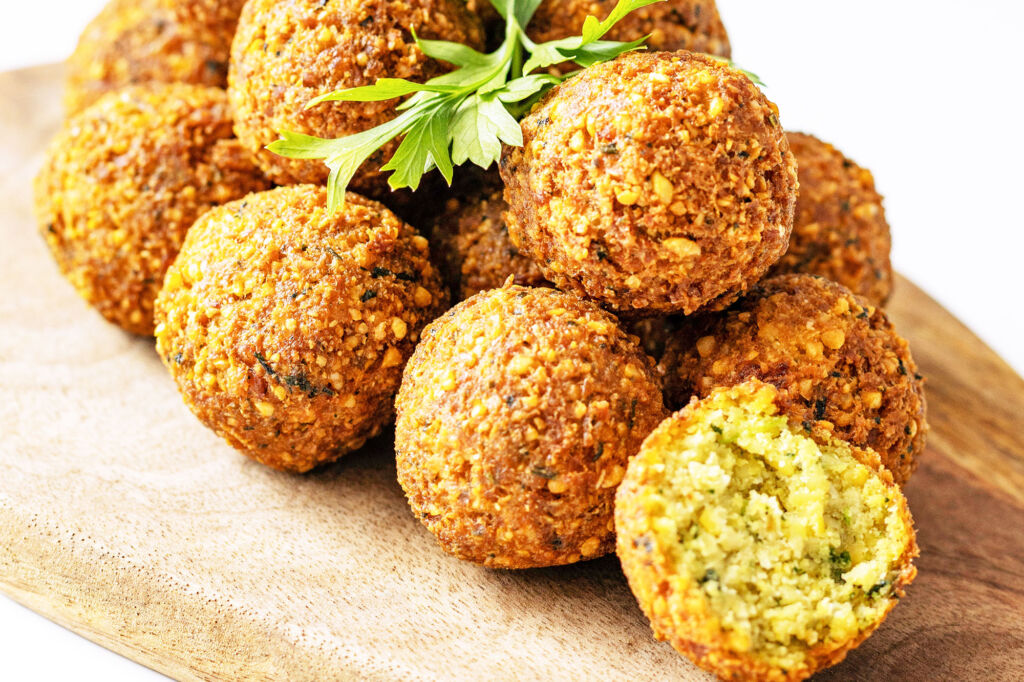 Jump to recipe
How To Make A Perfect Homemade Falafel
So, I'm happy to share with you to making easy homemade falafel: simple, full of flavours and insanely crunchy.
Many of you asked me, when will a recipe for falafel be published? So, I'm happy to share with you to making easy homemade falafel: simple, full of flavours and insanely crunchy.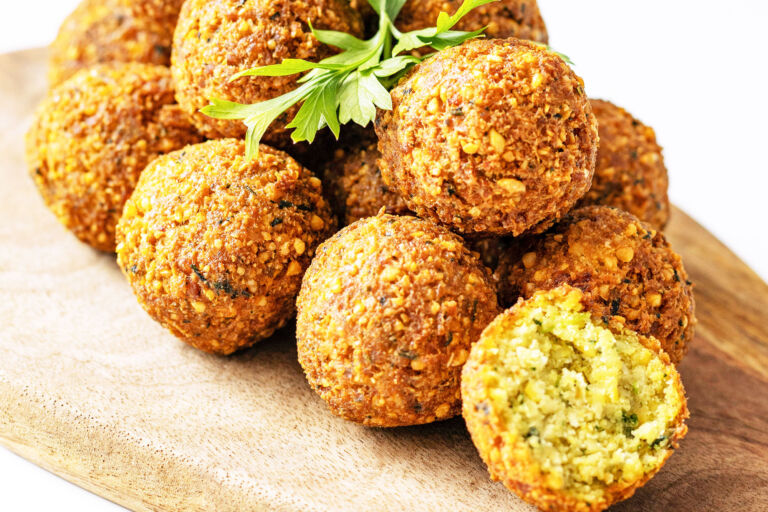 How To Make A Perfect Homemade Falafel
| Prep time | Cook Time | Rest Time | Total Time |
| --- | --- | --- | --- |
| 15 min | 20 min | 60 min | 95 min |
Servings: 6 person
Calories: 334kcal
There is something crazy about falafel, and it is not for nothing that it is considered the national dish. The basic recipe is very simple, and you can take it in hundreds of directions.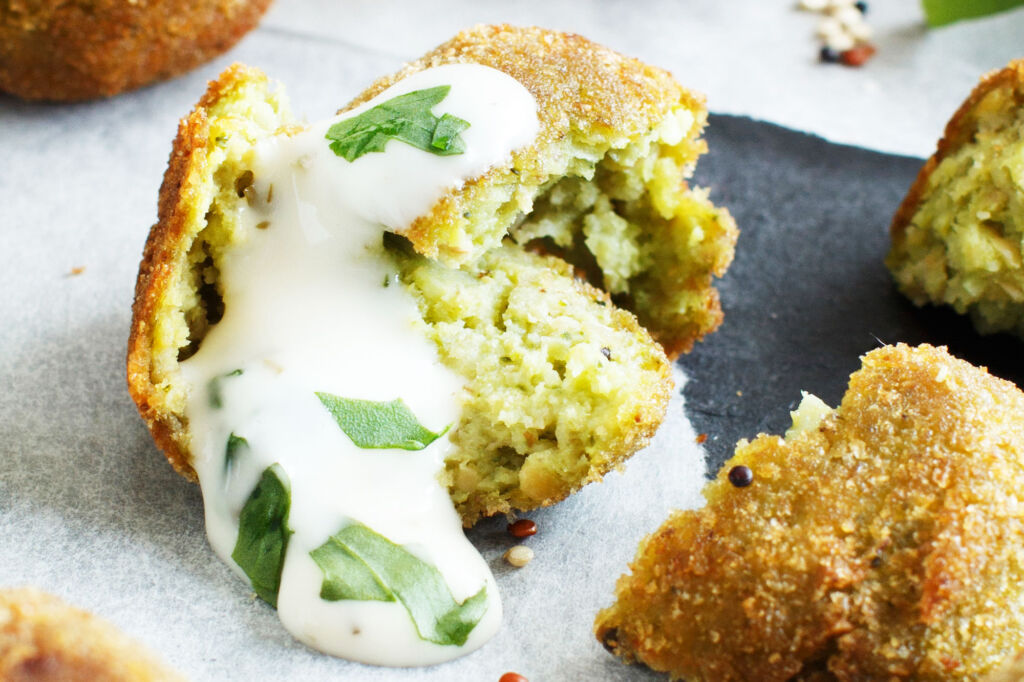 Despite the fact that these protein-packed fritters are recognised as one of Israel's national meals, it is often assumed that the origin of falafel is from Egypt.
In falafel, the elders in Wadi Nisnas say that the original name was falafel (bep parfa), and this is a dish that Egyptian Christians prepared during the fasting period (Lent) when meat is avoided.
By the 1950s, Yemenite immigrants in Israel began preparing falafel on the streets and selling it wrapped in paper, transforming this ancient food into an early type of Israeli fast food.
Today, both in Israel and other Middle Eastern countries falafel fritters are most typically served in pita or lafa flatbread sandwiches, topped with fresh or pickled veggies and dipped in hummus paste, tahini dip, or a spicy, garlic-flavored yogurt sauce.
This is a satisfying and happy dish, one for which all the ingredients are available and accessible throughout the year.
Instructions
Soak the bread in water for a few seconds, then squeeze well the water excess. 

Wash and filter the soaked chickpeas (or canned chickpeas) and put them in a food processor, with the garlic, squeezed bread, and dry spices. 

Process until a coarse and moist paste texture is obtained. If necessary add some water.

Transfer into a bowl, add the flour, the chopped onion, the herbs, and the rest of the ingredients except the baking soda and mix well. 

You should taste the mixture – don't panic, the taste will be stronger than the final result.

Season with salt and pepper to taste if necessary. 

Cover and set aside (best in the fridge) for half an hour to an hour.

Heat the oil for frying, it should be hot but not boiling, approx medium hot.

At this point add the baking soda to the mixture and mix well.

Make balls (roll between wet hands) and fry until nicely browned. 

For any case, start by frying one patty – fry, taste and adjust the mixture as and if needed.

Enjoy, Good Appetite!