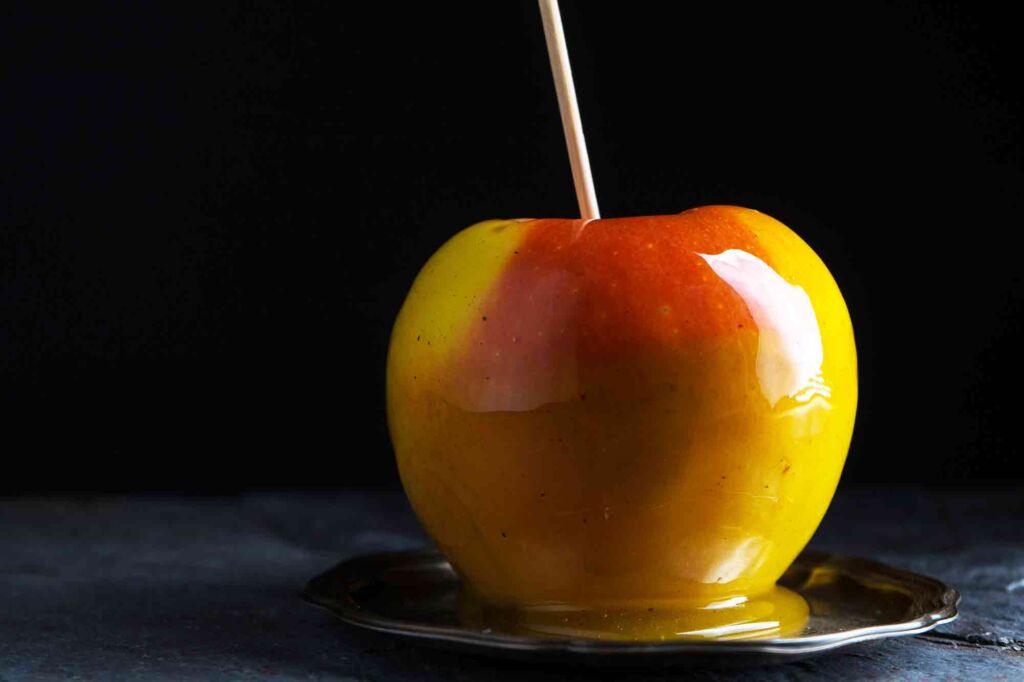 Jump to recipe
How To Make Candied Apples
Making these toffee apples is a chore for adults since the toffee is really hot, but the kids will enjoy eating them. They are the ideal Halloween treat.
A Little History of Candied Apples
The Candied Apples were developed in New Jersey in 1908 by William Kolb, a candy manufacturer from Newark, who produced syrup with melted sugar and cinnamon spice.
He dipped some apples in the syrup and displayed them in his store's window.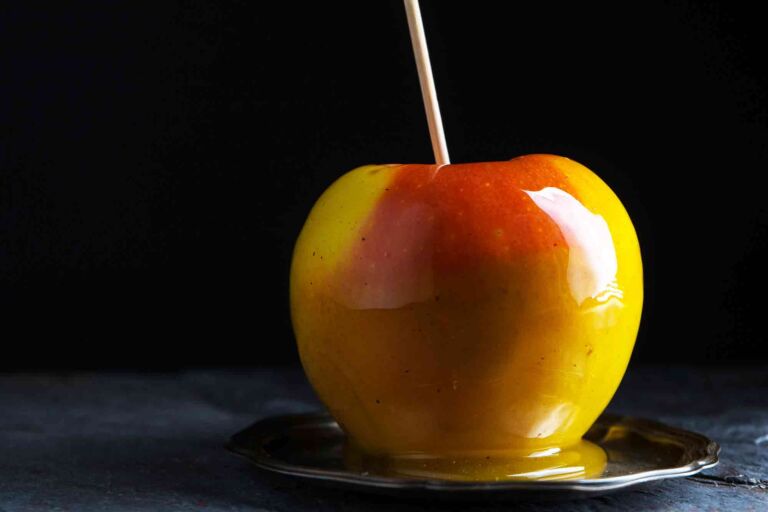 How To Make Candied Apples
| Prep time | Cook Time | Rest Time | Total Time |
| --- | --- | --- | --- |
| 20 min | 10 min | - | 30 min |
Servings: 8 person
Calories: 285kcal
Because the sweets were only a cent a piece, they quickly traveled to the Jersey Shore and were quickly adopted by touring circuses and other candy stores around the country.
The richness of their thin and lustrous covering should be balanced with tart and crisp apple cultivars such as Gala, Granny Smith, or McIntosh.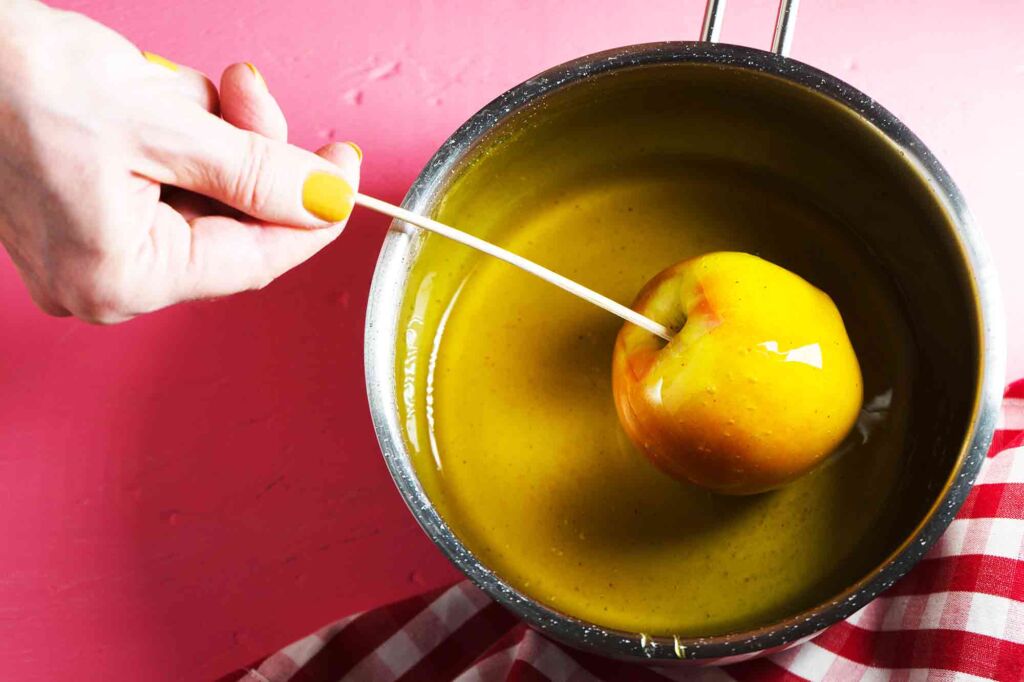 The apples traditionally speared on wooden sticks, are associated with Halloween in the United States, but they have also spread internationally, including China, where candied apples are a popular street food sold by bicycle vendors, and England, where they are a traditional snack consumed on Guy Fawkes Day.
The only disadvantage of this delectable treat is removing the sticky coating off your face. It's simple, healthful, and handy.
Instructions
Pull any stalks from the twigs and firmly press the sharpest end of each stick (or the lolly sticks) into the stalk-end of each apple.
A big sheet of baking parchment should be placed on a wooden surface.

Make the sugar coat

In a large saucepan, combine the sugar, lemon juice, and 100ml water. Bring to a boil and continue to cook until the sugar is dissolved.

Swirl the pan slightly to distribute the sugar, but do not stir.
Add the golden syrup and cook, stirring constantly, until the mixture reaches the 'hard crack' stage, or 150C on a sugar thermometer.

If you don't have a thermometer, put a little bit of toffee into cold water to test it. It should harden quickly and be brittle when removed.

Continue to boil if it's soft. When it's done, drizzle in some food coloring and swirl to mix. Turn off the heat and add the glitter, if using.

Working rapidly, dip each apple into the toffee, tilting the pan to coat the skin completely. Allow any excess to drop out before transferring to the baking parchment.

Continue with the remaining apples. If necessary, gently reheat the toffee.

It's best if you consume it on the same day.

Enjoy, Good Appetite!