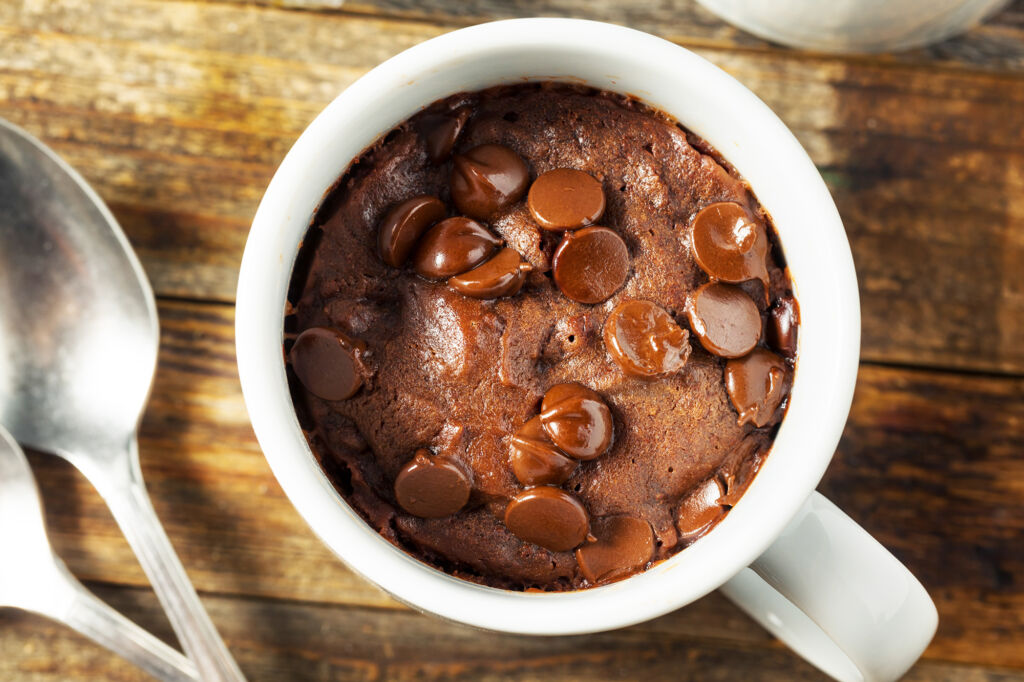 Jump to recipe
How To Make Chocolate Mug Brownie In Microwave
This dessert is extremely tasty and aromatic and can be easily customised according to your taste.
Mug brownie is the quickest dessert that you can make in an evening when you don't feel the mood to make anything complicated, but you still want something sweet, good and warm that will make you feel good. 
I honestly admit that any chocolate dessert is enough to make me a more beautiful evening, and if I add a berry sauce, or whipped cream for example, it is perfectly embodied perfection.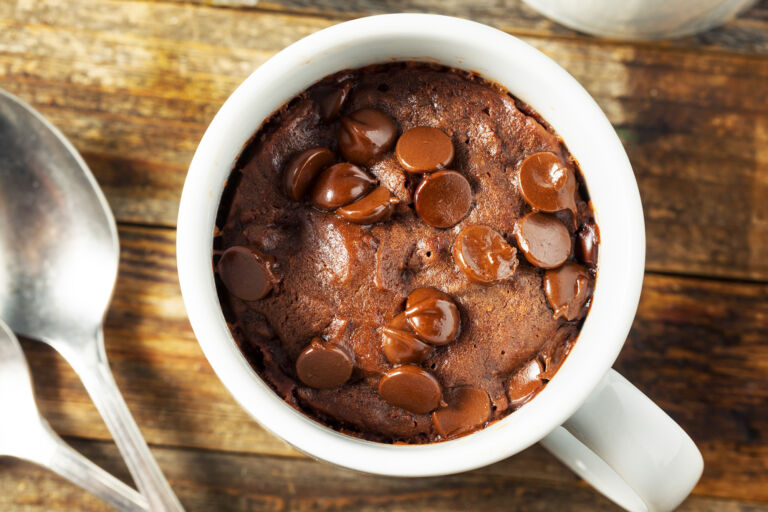 How To Make Chocolate Mug Brownie In Microwave
| Prep time | Cook Time | Rest Time | Total Time |
| --- | --- | --- | --- |
| 5 min | 2-3 min | 5 min | 12 min |
Servings: 4 person
Calories: 376kcal
We all have harder and more tiring days, and the last thing we want to do in the evening is a dessert from scratch.
Well, with this recipe you can prepare a mug brownie in just 2 minutes, put it in the oven for about 15-20 minutes or in the microwave for 2-3 minutes and it's ready. Not to mention that it is extremely tasty and aromatic and can be easily customised according to your taste.
To make mug brownie, you need simple ingredients that you probably already have in your pantry. It is important that the milk is at room temperature or that you heat it lightly as well as the eggs.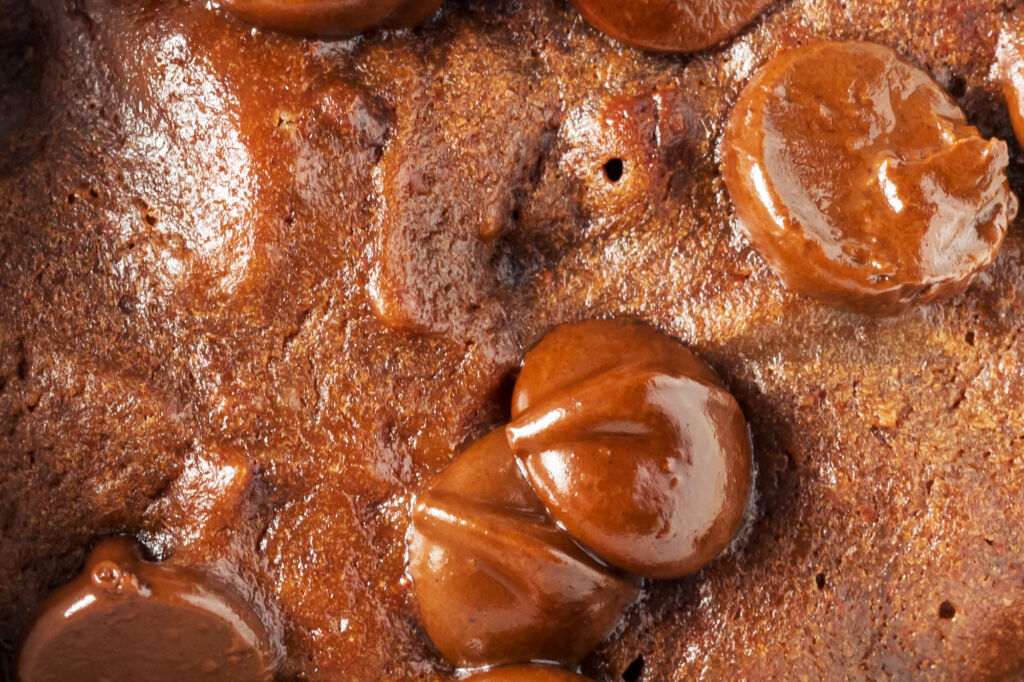 Otherwise you just have to mix everything and the composition is ready. Because it's called a mug brownie, you obviously need mug. Any mug is good, smaller or larger, it will not break anyway in the usual oven or in the microwave.
You can customise your brownies as you wish. You can add nuts, hazelnuts, almonds, raisins or pieces of chocolate.
When the brownie is ready, you can serve them with ice cream, chocolate sauce or fruit sauce such as berry sauce, raspberry or strawberry.
Nutella works well or simply powder them with sugar. Then enjoy your own mug brownie, made quickly, easily and with a wonderful taste.
Instructions
In a large ceramic mug or bowl, whisk together all of the ingredients except the chocolate chips until lumps are gone. 

Incorporate the chocolate chips.

Microwave for 50 to 65 seconds, depending on the size of the mug/bowl. 

Allow the brownie to cool for a few minutes before serving. 

Serve with vanilla ice cream and chocolate syrup on top.

Enjoy, Good Appetite!