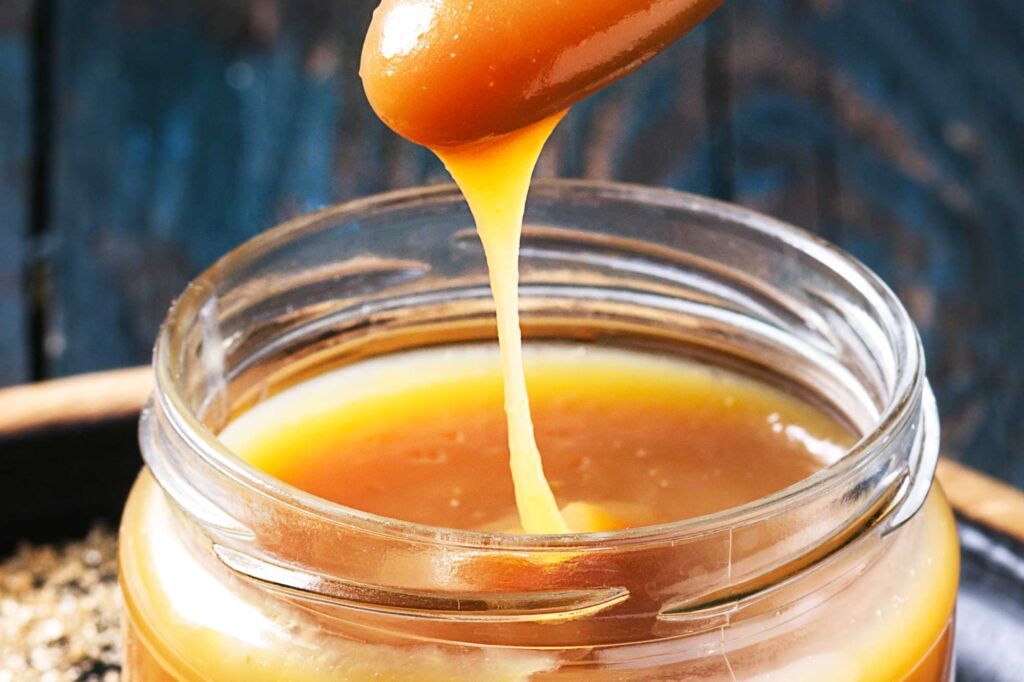 Jump to recipe
How To Make Dulce De Leche At Home
Preparing dulce de leche at home is very easy, but it requires patience and time, and of course worth every minute.
If there is a product that is well associated with Argentinian gastronomy, without a doubt it is dulce de leche.
Tremendously popular in its homeland and beyond, it has had its own day of celebration for almost 27 years. Every October 11, World Dulce de Leche Day is celebrated and this delicacy, recognized as a Food and Gastronomic Cultural Heritage of the country, is honored.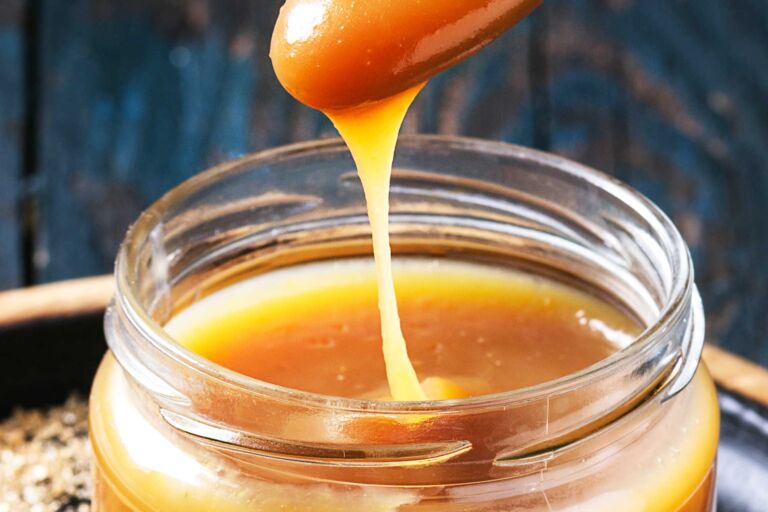 How To Make Dulce De Leche At Home
Courses:
| Prep time | Cook Time | Rest Time | Total Time |
| --- | --- | --- | --- |
| 15 min | 180 min | - | 195 min |
Servings: 10 person
Calories: 315kcal
There are several stories about its origin and invention. Some maintain that the dulce de leche was created by chance in 1829, when a maid of General Juan Manuel de Rosas ran to tell him that her enemy Lavalle was in the house, forgetting a pot of milk and sugar on the fire.
Others says that it was the liberator José de San Martín who introduced it to the country after tasting it in Chile and there are also those who place its origin in Napoleon's France, in 1815, where confiture de lait was consumed, a sweet very similar to the current condensed milk.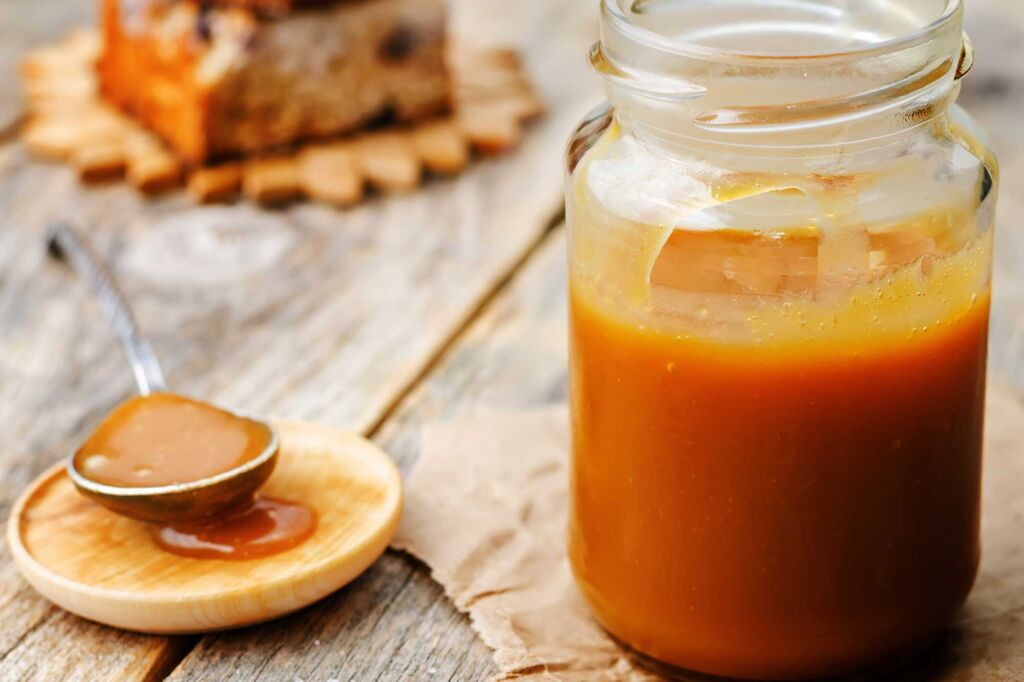 Instructions
Pour the milk into a saucepan and add the sugar. Stir while heating over medium heat to dissolve the sugar.

Add the vanilla essence and baking soda. We lower the intensity of the fire and cook for three hours, stirring from time to time.

During cooking, the water content in the milk evaporates and the sugars caramelize.
Little by little we notice how it thickens and changing its color.

The time is indicative and, depending on the fire of each kitchen and the point of caramelisation and thickness that you want to achieve, it can be increased or decreased.

This is how dulce de leche is made.
Now all that remains is to put it in bottle and let it cool before putting it in the fridge, where it will finish taking body, thickening slightly.

Enjoy, Good Appetite!