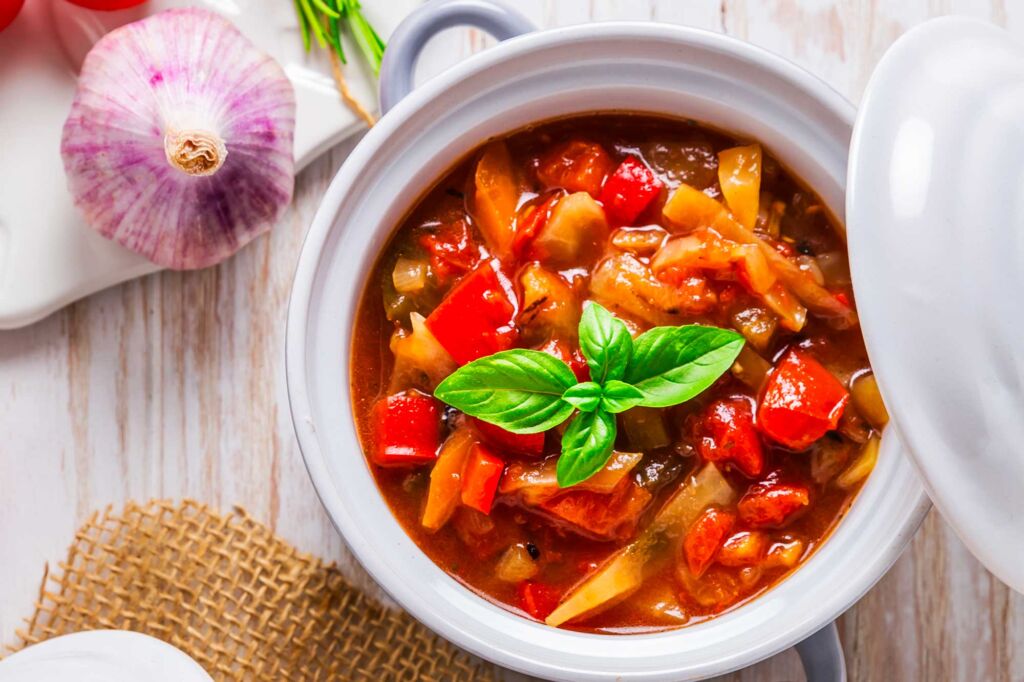 Jump to video
Jump to recipe
How To Make Easy Minestrone Soup (Video)
Minestrone soup is an Italian soup very rich in vegetables and has a dense consistency and is often with the addition of pasta or rice, or both.
How to prepare this recipe
I wrote, not long ago, that I really like soups, actually I am an absolute fan of soups. Minestrone soup is not one of the most often cooked in my kitchen, but from time to time I am making it.
Why this soup? Because it is healthy, light, but at the same time is a full dish which is full of taste.
What is minestrone soup?
Minestrone soup is an Italian soup very rich in vegetables and has a dense consistency and is often with the addition of pasta or rice, or both. Beans, onions, celery, carrots, leaf vegetables, stock, parmesan cheese, potatoes and tomatoes are common ingredients.
There is no set recipe for minestrone because it can be made with whatever vegetables are available. It can be vegetarian, contain meat, or be based on animal bones (such as chicken stock).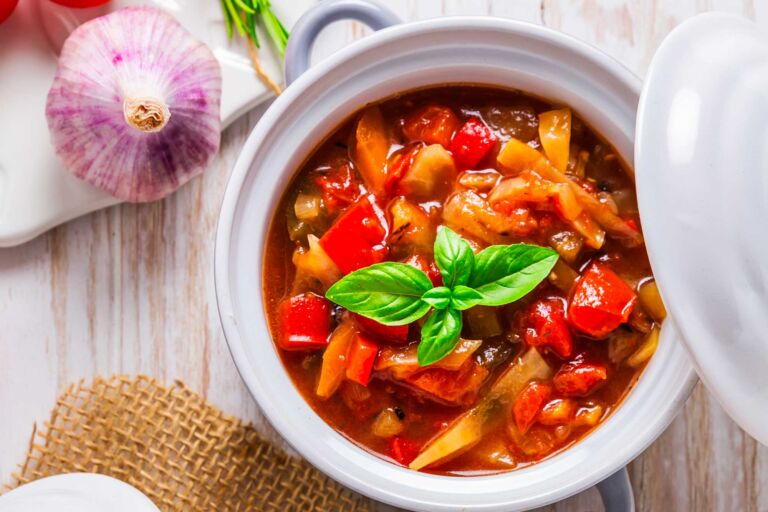 How To Make Easy Minestrone Soup (Video)
| Prep time | Cook Time | Rest Time | Total Time |
| --- | --- | --- | --- |
| 30 min | 55 min | - | 85 min |
Servings: 4 person
Calories: 180kcal
Usually I use grains for this soup rich in vegetables (barley, millet, rice, husked wheat, lentils, etc.), and less pasta. Minestrone soup is served with parmesan, olive oil and slices of rustic bread baked / fried and rubbed with garlic. I highly recommend this recipe.
A Little Minestrone Soup History
Some of the earliest origins of minestrone soup can be traced back to the expansion of the Latin tribes of Rome into what became the Roman Kingdom, when the local diet was vegetarian by necessity and consisted primarily of vegetables such as onions, lentils, cabbage, garlic, beans, mushrooms, carrots, asparagus, and turnips.
During this time, the main course would have been a simple but filling porridge of spelt flour cooked in salt water with whatever vegetables were available.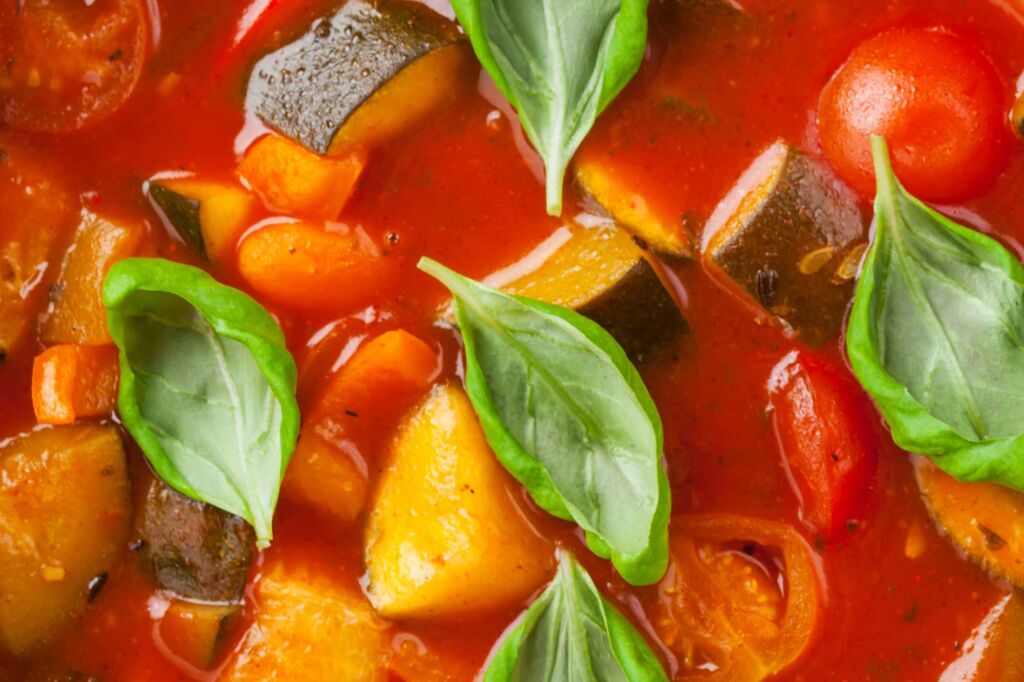 When Rome conquered Italy and monopolised the commercial and road networks, a vast array of products flooded the capital, changing their diet and, by extension, the diet of Italy, most notably with the more frequent inclusion of meats, including as a stock for soups.
The ancient Romans recognised the health benefits of a simple diet consisting of cereals, vegetables, and legumes, and thick vegetable soups and vegetables were staples.
The ancient cookbook De Re Coquinaria by Marcus Apicius described polus, a Roman soup from 30 AD made of farro, chickpeas, and fava beans with onions, garlic, lard, and greens.
Minestrone evolved alongside changing eating habits and ingredients in Italy.
Minestrone is now known in Italy as belonging to the style of cooking known as "cucina povera" ("poor kitchen"), which refers to dishes with rustic, rural roots, as opposed to "cucina nobile," or the cooking style of the aristocracy and nobles.
Instructions
Peel the tomatoes and cut them into small pieces, then prepare a sauce by sautéing the tomatoes in oil, with minced garlic and onion.

Peel the potatoes and wash them carefully, after that, cut them into cubes. 

Wash the green beans (if frozen, no need) and cut them into small pieces.

Cook the tomato sauce over medium heat for 15 minutes, then add the potatoes and the green beans and cover with boiling water.

Season with salt and pepper and cook for about 20 minutes. When the vegetables are cooked al dente, add the rice.

Cook for another 20 minutes. 

Serve the minestrone sprinkled with grated Parmesan cheese.

Enjoy, Good Appetite!