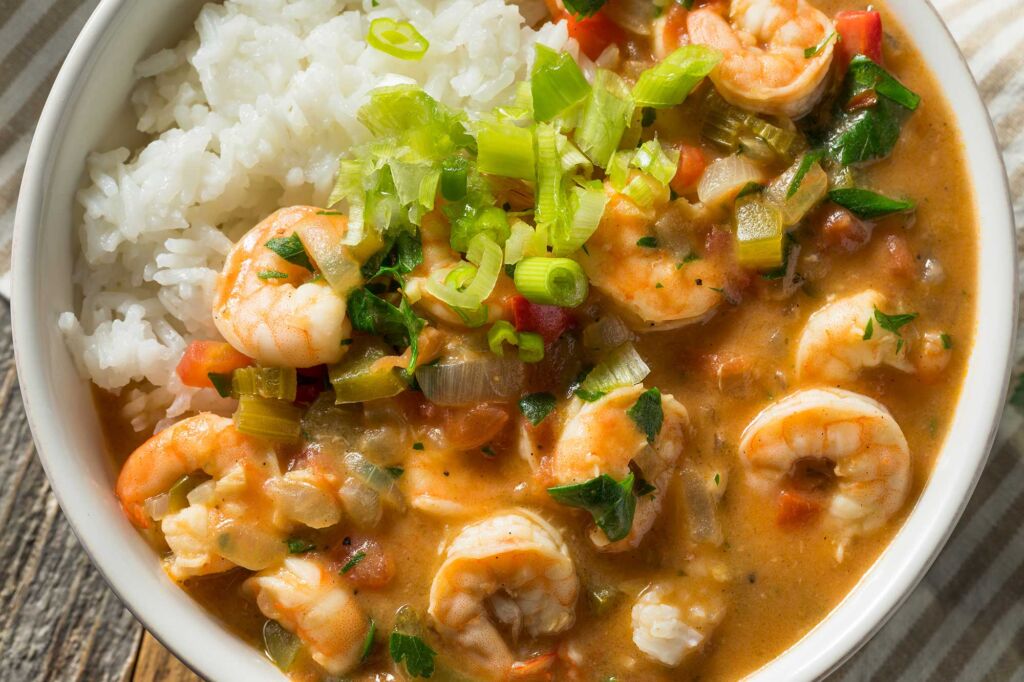 Jump to recipe
How To Make Étouffée – Classic Louisiana Stew Made With Shrimp
Crawfish étouffée was presented to restaurant patrons in Breaux Bridge, Louisiana, around the 1950's.
Étouffée is a Cajun-inspired cuisine that is normally served as a main course (unlike gumbo, which is considered a soup) and is made with one type of shellfish, such as shrimp or crawfish, that is drowned in a thick sauce.
The sauce is usually served over rice and is created with either a blond or brown roux. The term étouffée is derived from the French word étouffer, which means "smothered," and refers to the cooking procedure.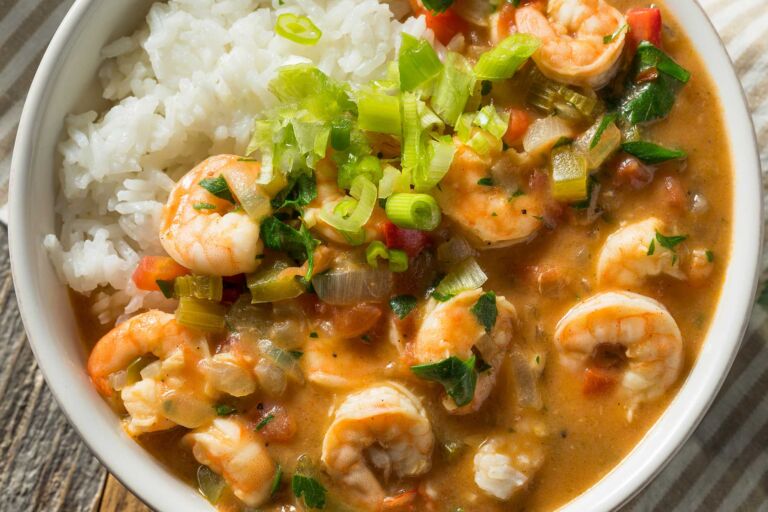 How To Make Étouffée – Classic Louisiana Stew Made With Shrimp
| Prep time | Cook Time | Rest Time | Total Time |
| --- | --- | --- | --- |
| 90 min | 30 min | - | 120 min |
Servings: 5 person
Calories: 317kcal
Crawfish étouffée was presented to restaurant patrons in Breaux Bridge, Louisiana, around the 1950's.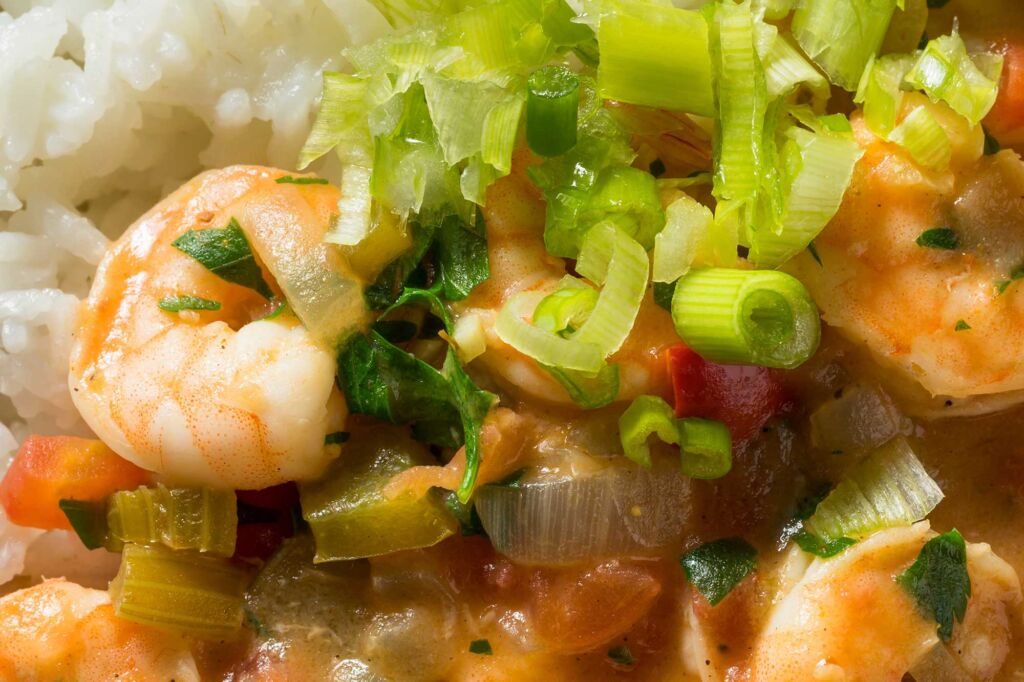 However, other accounts claim that the dish was developed as early as the late 1920s.  Originally, crawfish étouffée was a favourite meal among Cajuns in Louisiana's bayous and backwaters.
Ingredients
Étouffée
Shrimp Stock (Optional)
Instructions
Make the shrimp stock

To make the shrimp stock, combine 2 litre of water with all of the shrimp stock ingredients in a saucepan. 

Bring to a boil, then reduce to a low heat and simmer for 45 minutes.
Pour through a fine-mesh filter into a separate saucepan placed over low heat.

This recipe only calls for around 500 ml (2 cups) of stock.
You can make larger amount, and then you can make soup, risotto, or other dishes with the remaining stock. It may be stored in the fridge for up to a week or frozen for up to three months.

Make the roux

To begin making the etouffee, make a roux.

In a heavy saucepan, heat the vegetable oil or lard for 1 to 2 minutes over medium heat.
Add the flour, and make sure there are no clumps while adding the flour. 

Allow this to cook, stirring often, until it turns a deep brown, this should take around 10 minutes.

Mix in the celery, green pepper, jalapeo, and onion, and simmer for 4 minutes, stirring regularly, over medium heat.

Cook for another 2 minutes after adding the garlic.

Slowly add the shrimp stock, spices, and shrimp

500 ml (2 cups) shrimp stock, measured out, gently added a bit at a time, stirring frequently to combine.

The roux will absorb the stock and first seize before loosening. Add more stock as required to form a sauce the consistency of syrup.

Mix in the Cajun spice, celery seed, and paprika. Season with salt to taste, then fold in the shrimp.
Cook for 10 minutes with the lid on, on the lowest heat setting.

To taste, add the green onions and spicy sauce.

With a cool beer or lemonade, serve over white rice.

Enjoy, Good Appetite!