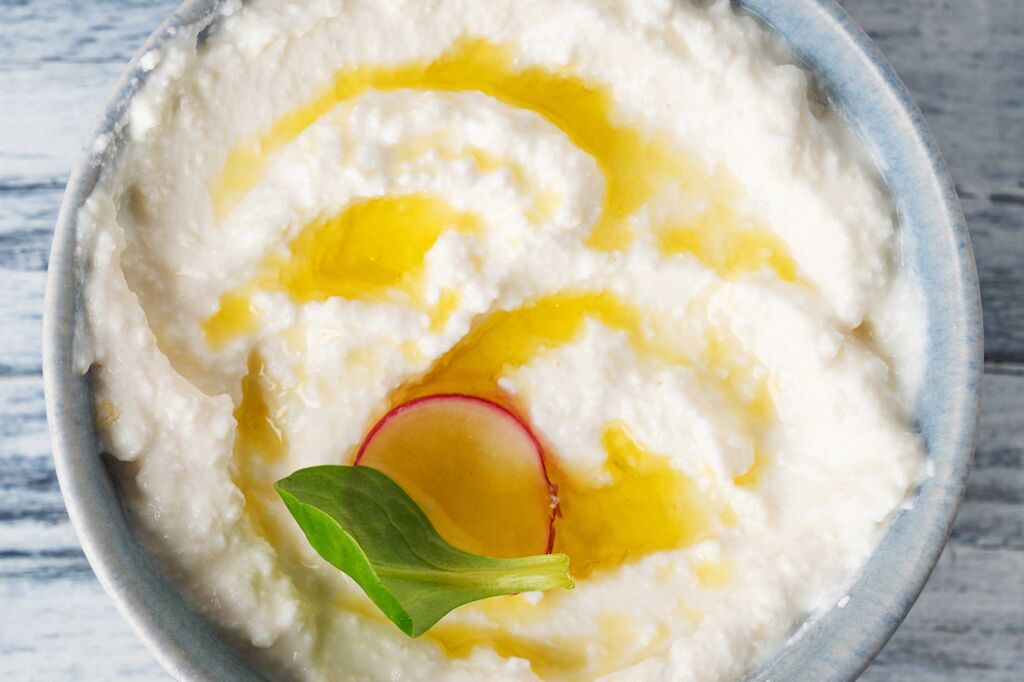 Jump to recipe
How To Make Feta Cheese Dip (Tirokafteri)
Tirokafteri the famous relative of cheese salad, is one of the best appetisers.
Because this Greek appetiser it is stored in the refrigerator, it has no season.
Can be  eaten with bread or nuts, put it to sandwiches, crepes, and tortillas for matches, drink it with beer, tsipouro, or wine, and it is available at all times.
As long as we appreciate the cheesy flavor, it goes well with everything from humble beans to  juicy grilled meats, as long as we like its cheesy taste.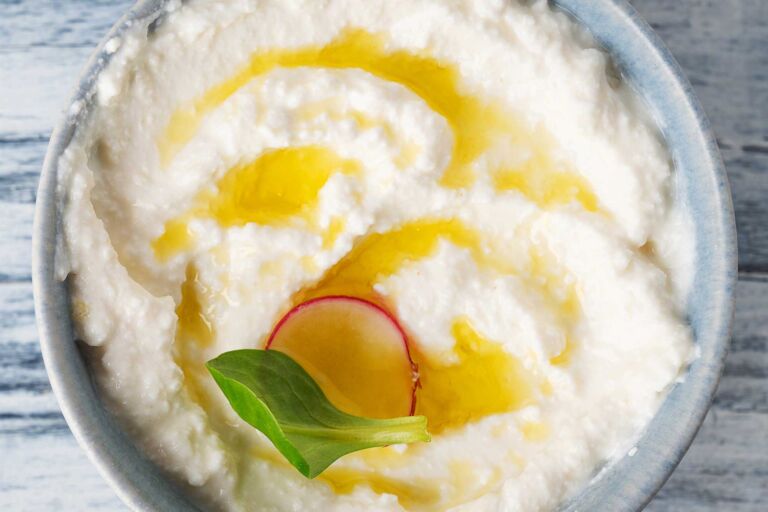 How To Make Feta Cheese Dip (Tirokafteri)
| Prep time | Cook Time | Rest Time | Total Time |
| --- | --- | --- | --- |
| 10 min | | - | 10 min |
Servings: 1 person
Calories: 60kcal
This creamy Greek dipping sauce is made with feta cheese, milk or yogurt, spicy peppers, olive oil, and vinegar. Although it is a classic meal, it is inspired by regional ingredients and may include anything from roasted red peppers to various types of cheese.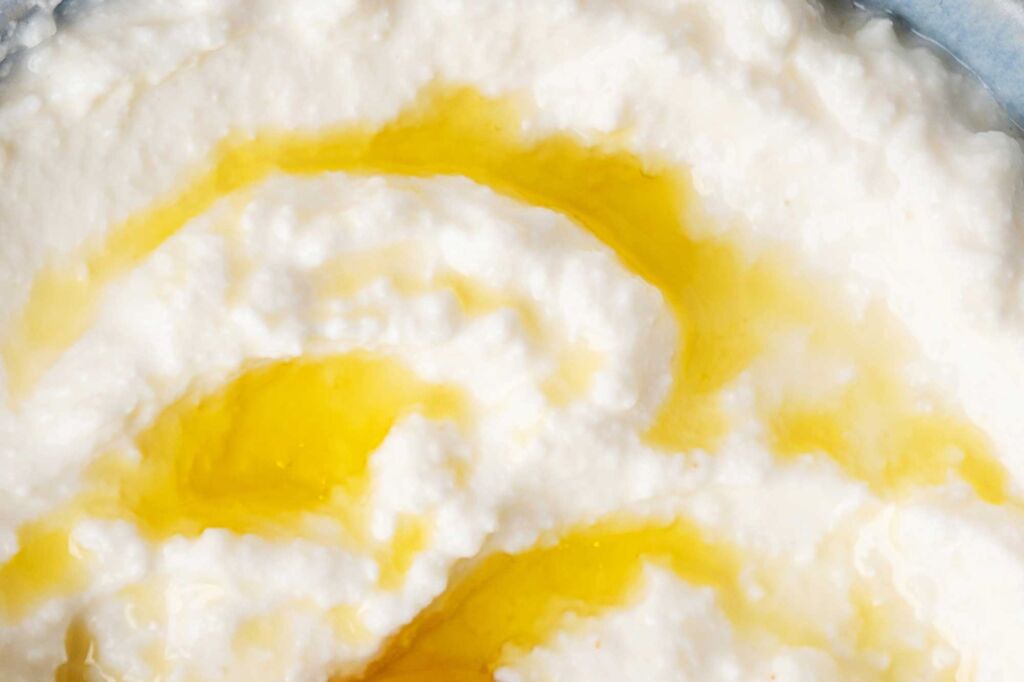 Tirokafteri is a traditional Greek appetiser and meze meal that is traditionally served with warm pita bread.
Instructions
Put the garlic, olive oil, sweet red pepper, chili pepper in the blender and process well until all the ingredients are homogenised. 

In another container, mix the feta with the yogurt, and then add the mixture from the blender, and continue mixing with a fork, until our mixture is well combined.

Serve in a bowl, sprinkle with olive oil and garnish with hot chili pepper and sweet red pepper. 

If you don't like feta pieces in the dip, you can process all the ingredients together in the blender, until you get a creamier result.

Enjoy, Good Appetite!