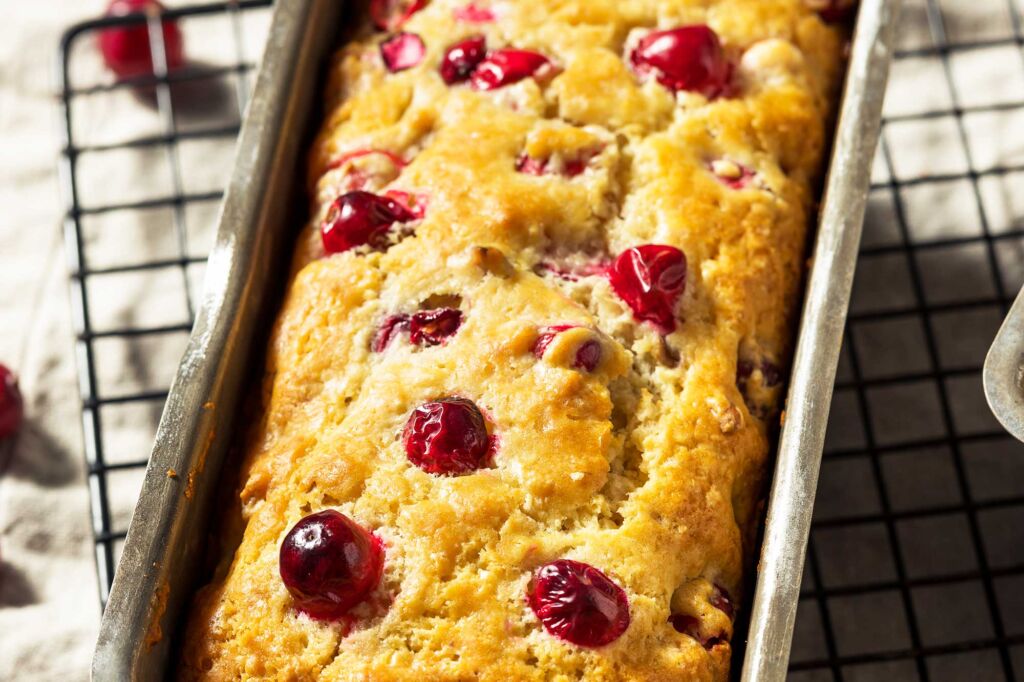 Jump to recipe
How To Make Fluffy, Cranberry Cake
I don't think it's a cake that's more beloved than a fluffy cake.
Thousands of combinations and flavour's are possible, with various fruits, simple, with lemon or with cocoa, but in the end, the cake essential is to be fluffy and tasty.
Today I make a simple recipe cranberry cake, and as simple as it is, I am sure it will delight your taste buds.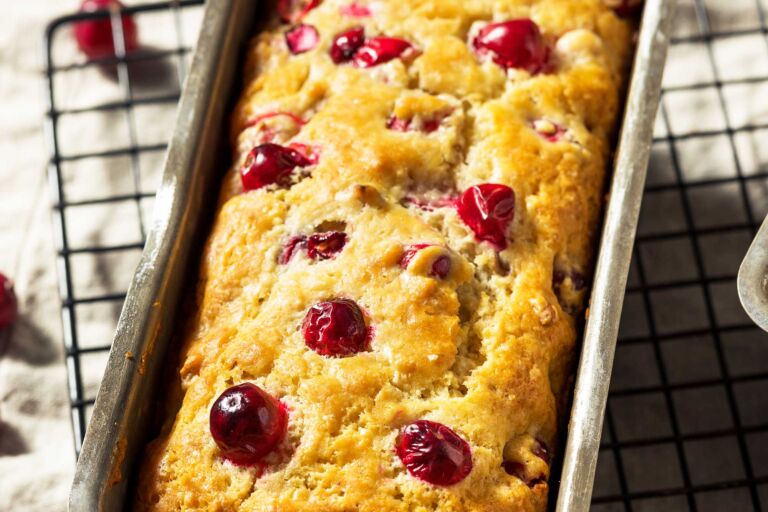 How To Make Fluffy, Cranberry Cake
| Prep time | Cook Time | Rest Time | Total Time |
| --- | --- | --- | --- |
| 20 min | 40 min | 10 min | 70 min |
Servings: 10 person
Calories: 285kcal
This fluffy cake is made with no added baking powder, and is uniform and soft. The dough is made from only 6 ingredients. I'm sure this sounds good!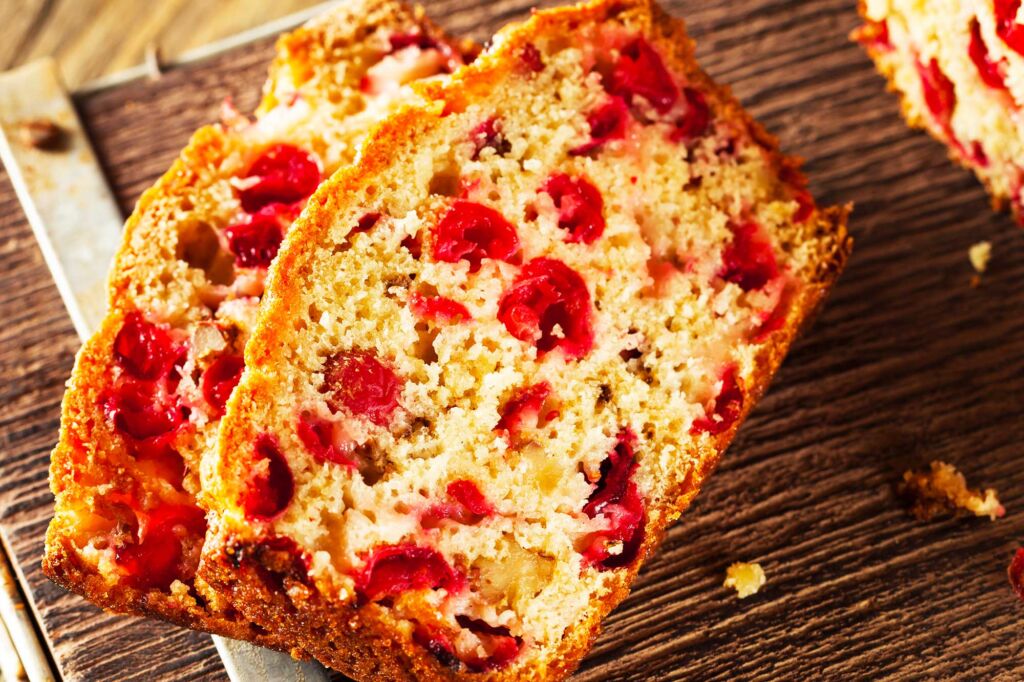 I've done it twice before, once with cherries and once again simply with pistachio oil. So, starting from the basic recipe, you can make a lot of variations, you can add vanilla sugar, lemon peel, you can make it with cocoa, use a certain type of oil, and and and…
I got the recipe from the mother of a friend. I was amazed by the special texture of the cake and I was curious how she did it.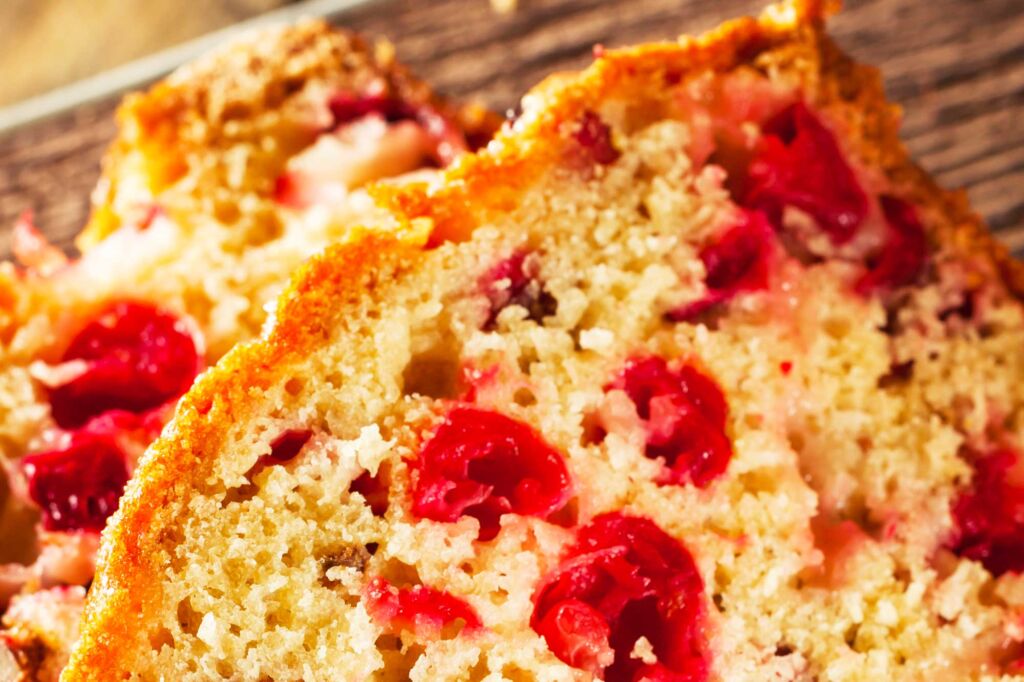 Instructions
Separate egg whites from egg-yolks.

Mix the yolks with the oil, adding one tablespoon at a time, until you get a mayonnaise like result.

Beat the egg whites until the foam is hard, until form peaks.

Bring to boil the cranberry water and sugar mix, and boil on low heat for 3.5 minutes.

Add the hot syrup in a thin thread into the beaten egg whites, while the mixer goes at high speed.

When you added all the syrup, let the mixer run for another 5 minutes in lower speed, until the foam cools down.

When the egg white and syrup mixture has been cooled down, add the egg yolk mixture to the egg white foam and mix gently.

Then add the sifted flour in two tranches and mix gently until incorporated.

Put the dough in a cake pan (I used a 25 cm long and 10 cm wide) greased with butter.

I put a thin layer dough and I added cranberries among them, and again dough and cranberry, and so one.

Bake the cake at 180°C  (356 °F) for 40 minutes.

Make the toothpick test and if it is ready, take off from oven. Allow to cool.

Enjoy, Good Appetite!