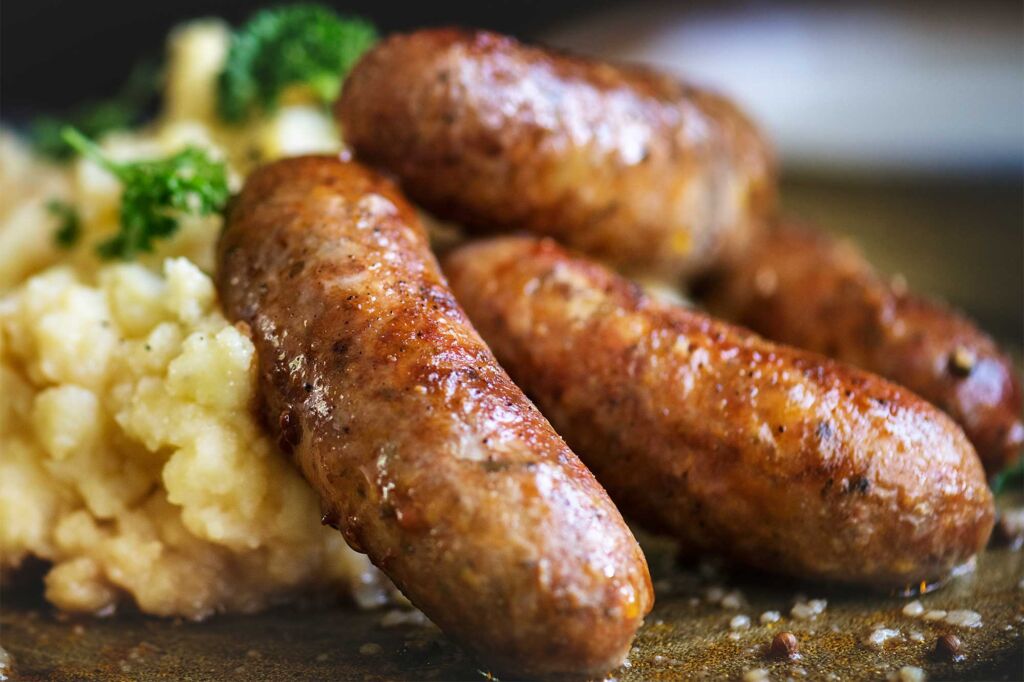 Jump to recipe
How To Make Irish Bangers and Mash
Bangers and mash, also known as sausages and mash, is a dish made up of sausages and mashed potatoes.
It could include a variety of flavoured sausages made of pork, lamb, or beef.
The dish is typically served with onion gravy, but fried onions and peas may also be included.
Bangers and mash gets its name because sausages used to burst (or bang) while cooking, due to rusk (dried bread) being added to the meat. Mash, meanwhile, refers to the mashed potatoes. It is a very cheap, very traditional dinner, and one that truly requires good sausage.
Try to use a good quality sausage or perhaps even a bratwurst. 
Please note that this is a very thin gravy, as is traditional. It will still be very liquidly.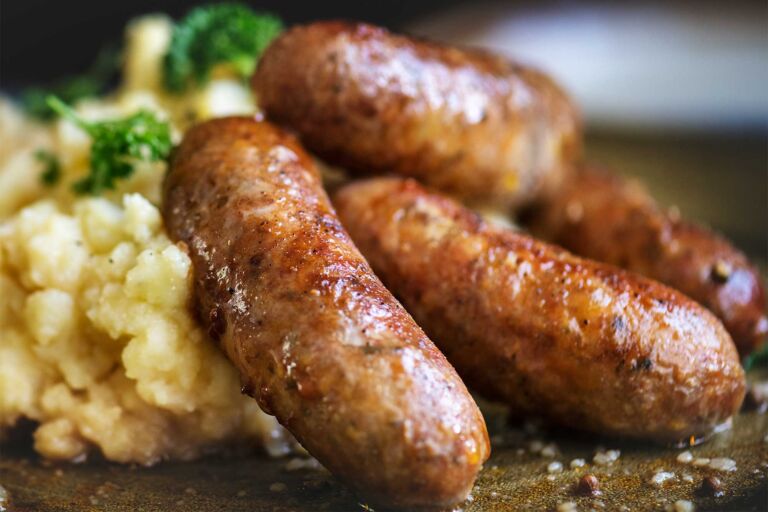 How To Make Irish Bangers and Mash
| Prep time | Cook Time | Rest Time | Total Time |
| --- | --- | --- | --- |
| 15 min | 50 min | - | 65 min |
Servings: 6 person
Calories: 520kcal
A Little Bangers and Mash History
Although it is sometimes claimed that the term "bangers" originated during World War II, it was actually in use as early as 1919.
The term "bangers" comes from the fact that during World War I, when meat was scarce, sausages were made with such a high water content that they were prone to popping when cooked over high heat.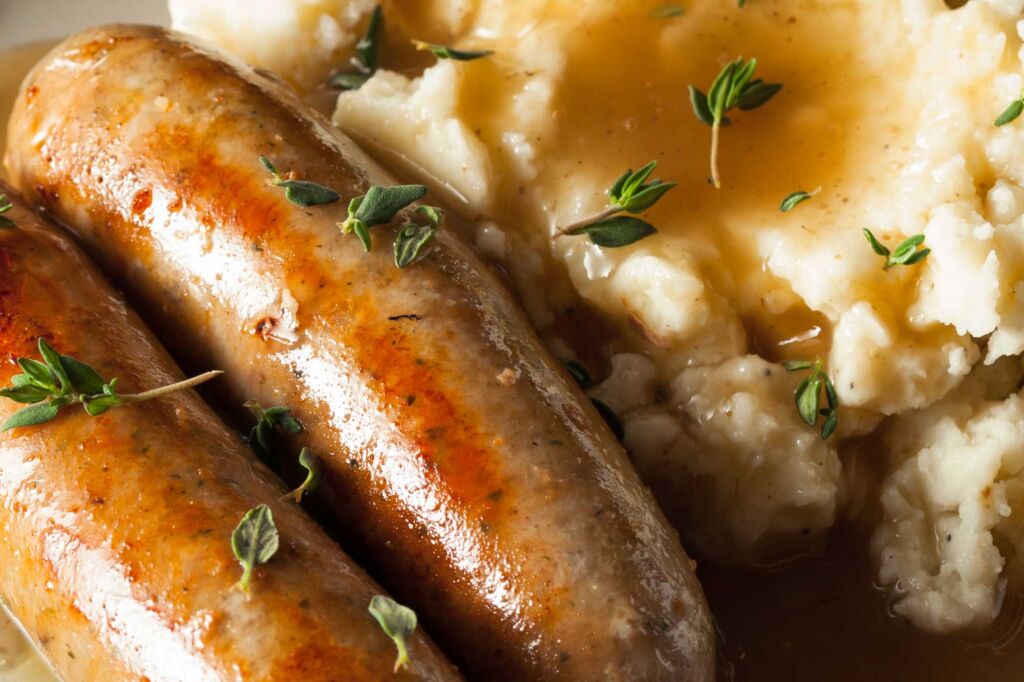 Instructions
Place potatoes in a saucepan over medium heat, cover with water, and cook for 10 to 15 minutes, or until tender. Drain the potatoes, and set aside for 2-3 minutes.

Preheat the oven to 95°C ( 200°F).

In a skillet over medium-low heat, brown the sausages on all sides, about 5 minutes per side, then transfer to an oven-safe dish and place in the preheated oven to keep warm.

Mash in the potato butter, milk, mustard, salt and pepper until smooth and fluffy. Set aside.

In a skillet over medium-high heat, melt 1 tablespoon butter, then cook the finely chopped shallots until translucent and just beginning to brown, about 8 minutes.

Pour in the beef broth and wine, boil the mixture down to about half its volume, approx. 7 to 10 minutes. 

Season with salt and black pepper to taste. Place a sausage on a serving plate and top with  mashed potatoes.
Serve the sausage and potatoes with the onion gravy.

Enjoy, Good Appetite!