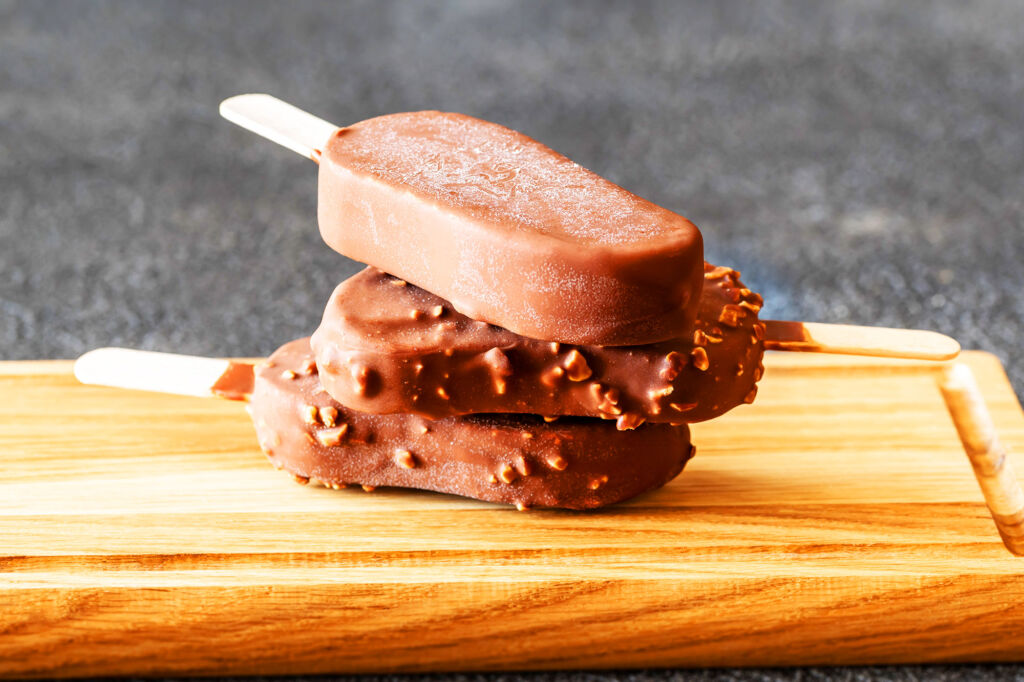 Jump to recipe
How To Make Magnum Ice Cream At Home
Did you know you can prepare homemade Magnum ice cream with few ingredients and without an ice cream maker?
The recipe we propose is simple, fast and will amaze you!
To prepare the homemade Magnum recipe without an ice cream maker, just follow our recipe step by step. These ice creams as well as being very popular are also very good, and few can resist their crunchy chocolate coating with pieces of almond or hazelnut and their creamy filling.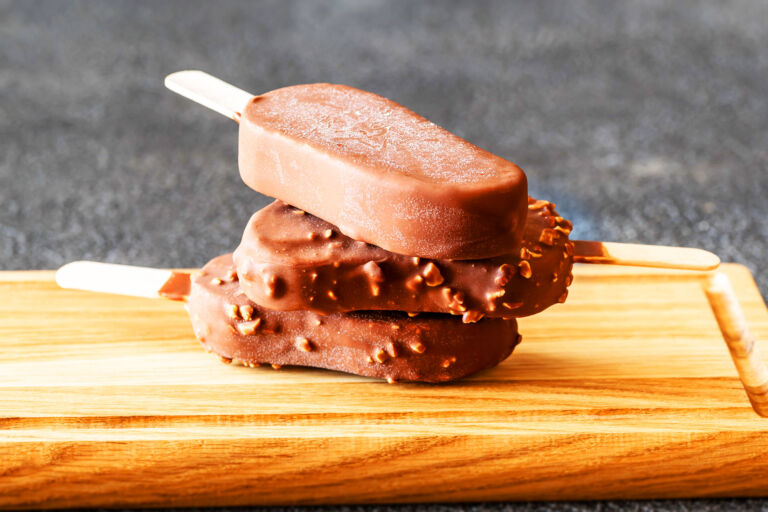 How To Make Magnum Ice Cream At Home
| Prep time | Cook Time | Rest Time | Total Time |
| --- | --- | --- | --- |
| 15 min | | 400 min | 415 min |
Servings: 4 person
Calories: 290kcal
The classic Magnum ice cream is made up of few ingredients but to make your recipe perfect, we recommend that you always choose high quality products . Let's see together how to prepare these tasty sweets.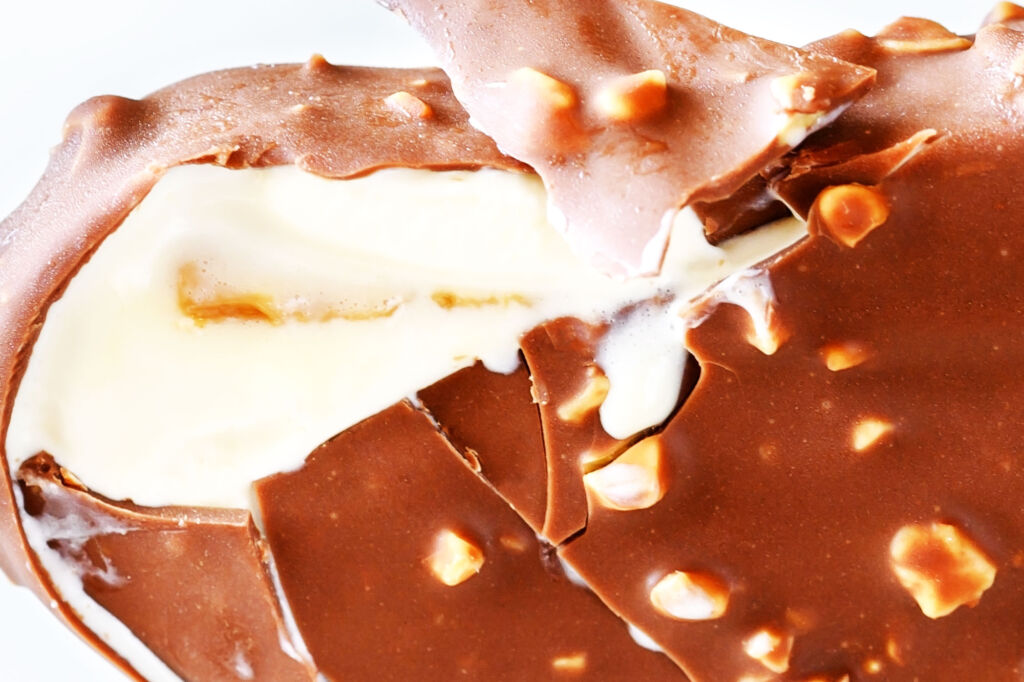 Instructions
First, take the condensed milk and add it to a bowl with the vanilla extract.

Whip the double cream and add it to the condensed milk to obtain a homogeneous mixture.

Then pour into special molds such as those used for popsicles (if you don't have them you can also use plastic cups and wooden sticks). Your mixture must have reached the right density and be neither too soft nor too compact.

Leave to rest in the freezer for 6 hours.

Meanwhile, chop the hazelnuts coarsely and then melt the chocolate in a saucepan. Do it just before removing the ice creams from their molds.

As soon as you have removed them from the freezer, in fact, they will be immediately covered with chocolate and chopped hazelnuts (or almonds, depending on your preferences).

Then, put them back in the freezer.

One tip to make things easier for you: proceed by removing one ice cream at a time from the freezer, taking care not to let them melt during this process. In the end you will have your homemade Magnum!

Enjoy, Good Appetite!