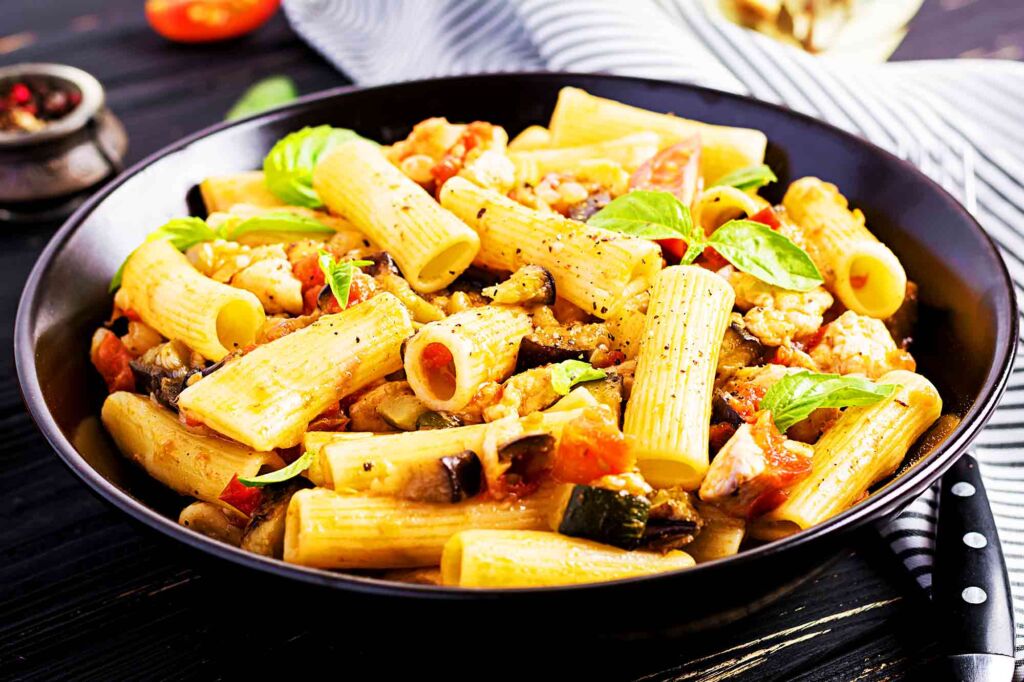 Jump to recipe
How To Make Roast Tomato & Vegetable Pasta
If, like me, you are madly in love with tomato pasta and, if you were to pick only one meal for the rest of your life, you would have no qualms since there is no other alternative...
…then you must try this advanced version, Pasta with Roasted Tomatoes and Vegetables.
The recipe is quite easy since only the cooking process changes from the original preparation, but the outcome is outsdandig. The tomatoes and vegetables in the oven form a sweet and fragrant sauce, which… but what do I tell you to do? Try it!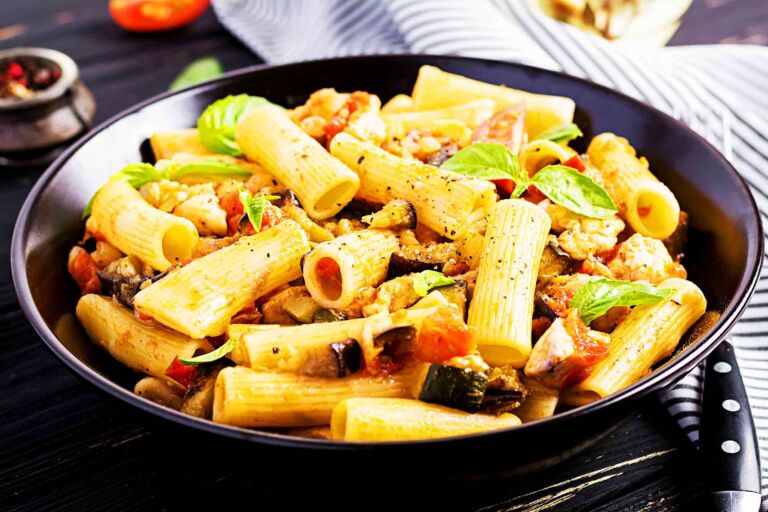 How To Make Roast Tomato & Vegetable Pasta
| Prep time | Cook Time | Rest Time | Total Time |
| --- | --- | --- | --- |
| 15 min | 30 min | - | 45 min |
Servings: 4 person
Calories: 124kcal
The Roasted Tomato Pasta can be stored in the fridge for a few days, just like traditional tomato pasta. The sauce, like the traditional, may be preserved for a long time in sterilised and vacuum-sealed jars or in the freezer.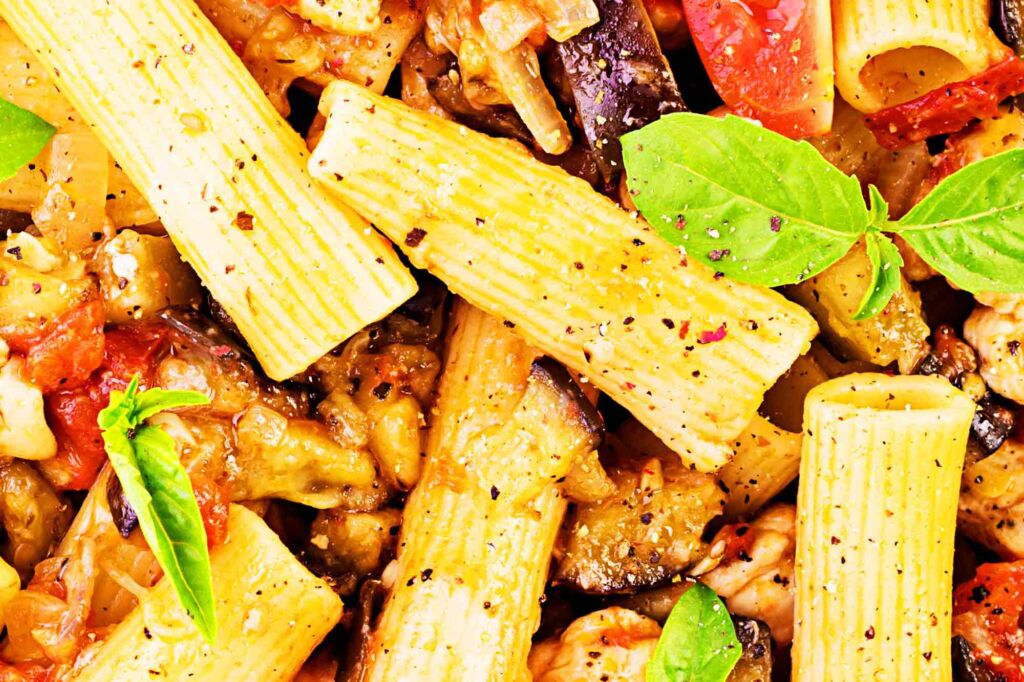 Instructions
Preheat the oven to 200°C (392°F).

Arrange the tomatoes, courgette, red onions, and garlic in separate stacks on the bottom of a medium roasting pan with high edges.

Season with salt and pepper and drizzle with olive oil and balsamic vinegar.

Toss everything together to ensure it's properly covered, then place in the oven for 30 minutes to roast.

Cook the pasta in a big pot of boiling salted water until al dente, about 10 minutes before the veggies are done.

Add the green beans halfway through the pasta cooking time.

Remove the roasting pan from the oven and spoon the mushy garlic out of the skins over the tomatoes.

Mash the garlic and tomatoes together with a fork until well blended.

Stir in a ladle of the pasta boiling liquid to produce a sauce. Now combine the ingredients of the pan, followed by the drained pasta.

Add a good amount of grated Parmesan and a few basil leaves, coarsely chopped.

Toss everything together until fully incorporated, then serve hot with extra grated Parmesan and basil leaves on top.

Enjoy, Good Appetite!