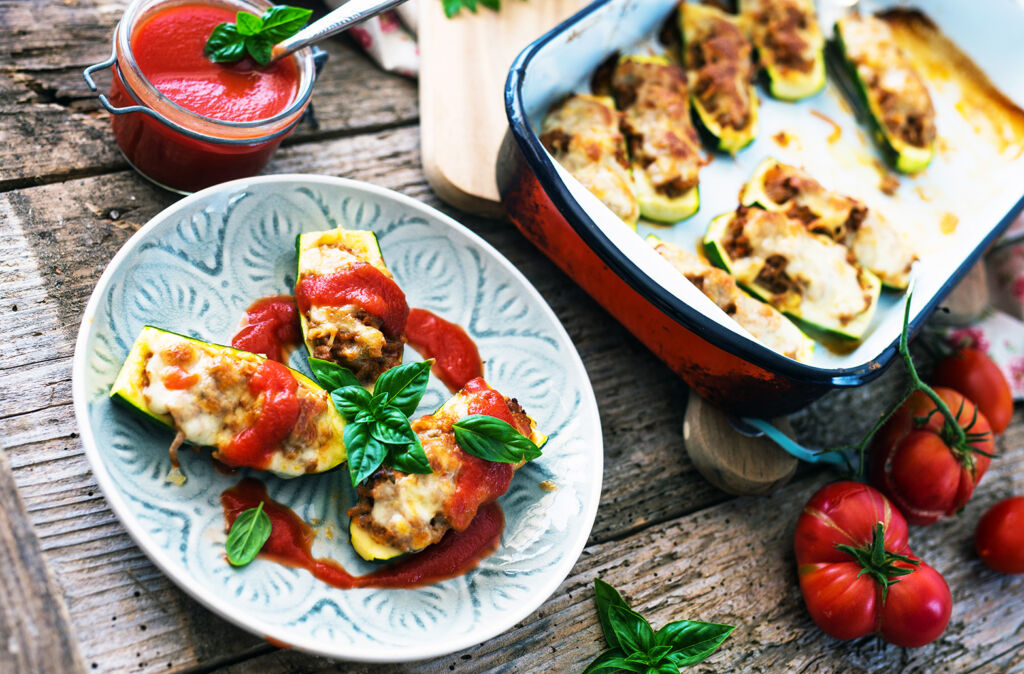 Jump to video
Jump to recipe
Stuffed Courgette (Zucchini) Boat Recipe (Video)
There are so many different ways to make, to eat zucchini. I often prepare food from this awesome vegetable, but mine, and my family favourite way to make/eat zucchini is to stuff it and serve it as a main dish.
How to prepare this recipe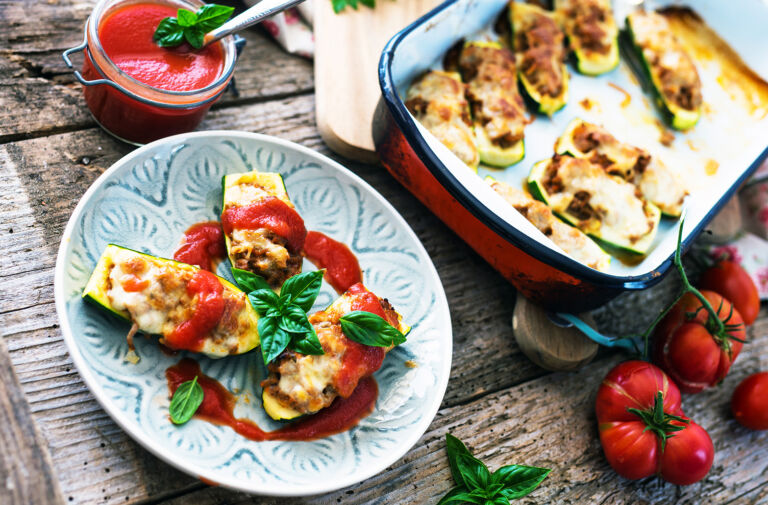 | Prep time | Cook Time | Rest Time | Total Time |
| --- | --- | --- | --- |
| 40 min | 30 min | - | 70 min |
Servings: 4 person
Calories: 197kcal
For sure, the stuffed zucchini boats is a very classic dish, that never goes out of style. What we love about this dish is that fact, that it is very easy to customise the flavours to everyone's liking.
Instructions
Fine chop the onion and garlic, and sauté in olive oil.

Add the choosed meat mince to the onion garlic mix (I used turkey this time).
Season with salt and pepper. Add the white vine, and stir.

Add the tomato juice, mix, and let it cook until the meat is almost cooked.
At this point add the couscous and cook until the filling is totally done. Check by tasting.

Chop the parsley and basil.
Hollow the zucchinis, season with salt, and place in a baking tray.
Fill all the zucchinis, add the corn, herbs, cheese and sprinkle the top with olive oil.

Place in 190 °C  (375 °F) preheated oven for 20 – 25 minutes.

Good Appetite!