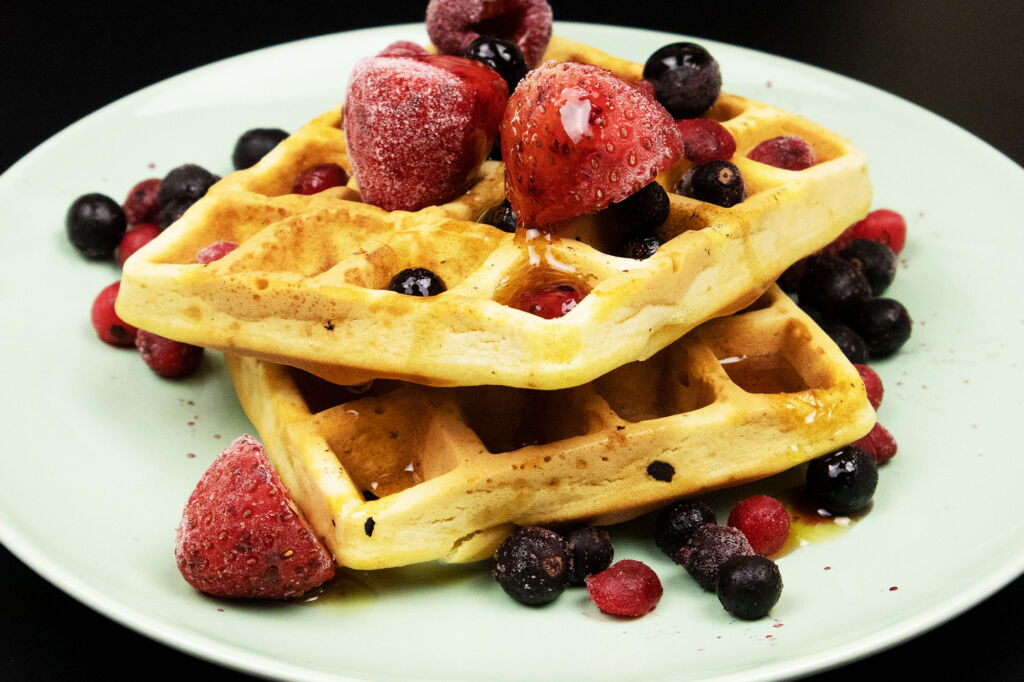 Jump to video
Jump to recipe
How To Make Waffles With Berries (Video)
This recipe for waffles or waffle is great when you don't know what else to prepare for breakfast or a snack. 
How to prepare this recipe
So far I have shown you how to make  crepes, but the waffles are also absolutely wonderful. 
Many times we don't know what to prepare for breakfast, so this recipe is welcome. You can serve them with a multitude of ingredients and they are really delicious. 
The waffles are of Belgian origin, but have spread to other countries in Europe and even the world, so we find them even in China.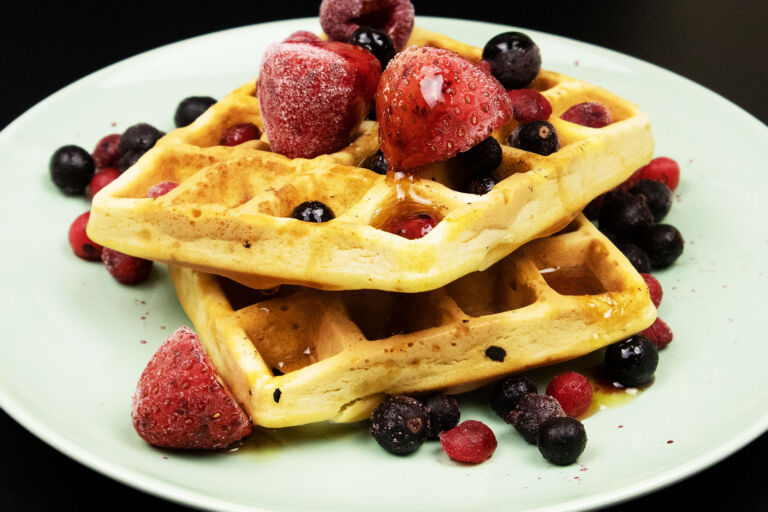 How To Make Waffles With Berries (Video)
| Prep time | Cook Time | Rest Time | Total Time |
| --- | --- | --- | --- |
| 10 min | 20 min | - | 30 min |
Servings: 6 person
Calories: 178kcal
A waffle is a leavened batter or dough dish that is cooked between two plates that are patterned to give it a distinctive size, shape, and surface impression.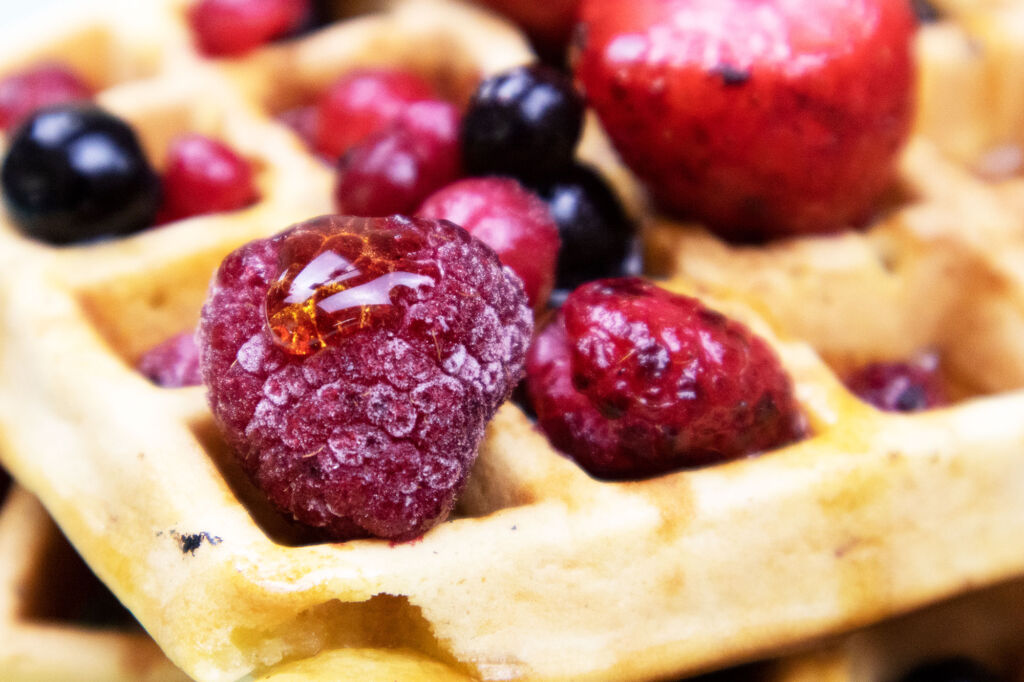 There are numerous variations depending on the waffle iron and recipe used. Waffles are popular all over the world, particularly in Belgium, where there are over a dozen regional varieties.
Waffles can be made from scratch or simply heated after being cooked and frozen commercially.
Instructions
Beat the eggs with the sugar with a hand whisk, then add all the other ingredients and stir into a lump-free dough.

Heat up the waffle iron, oil it with a brush if necessary, pour in the dough to fill the mold and bake until a nice golden brown.

Serve it with berries or chocolate pudding, jam, and/or whipped cream according to taste.

Enjoy, Good Appetite!