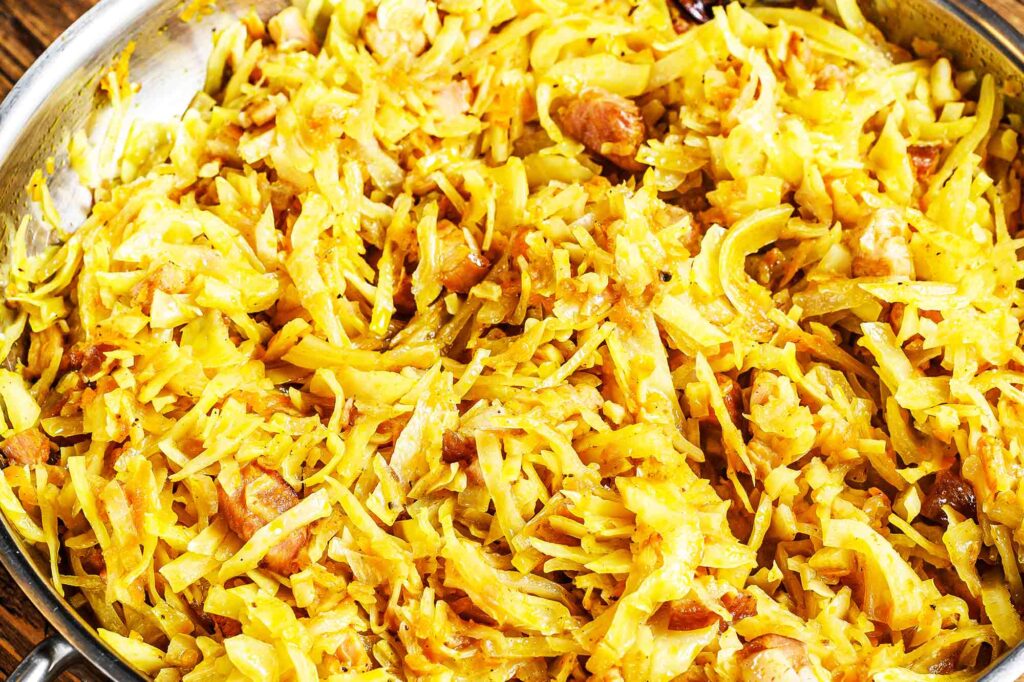 Jump to recipe
Irish Cabbage and Bacon
Irish Cabbage and Bacon is a classic Irish dish, typically prepared by pork belly into a flavorful broth and with delicious cabbage.
For generations, Irish cabbage and bacon has been a traditional dish that has remained popular in Ireland.
The meal is hearty, yet simple, and involves cooking cabbage and bacon together in a pan with onions and garlic. The dish's origins can be traced back to rural farming communities in Ireland, where cabbage and pork were both easily accessible and affordable ingredients.
Cabbage was grown in large quantities, while pork was commonly raised on small farms.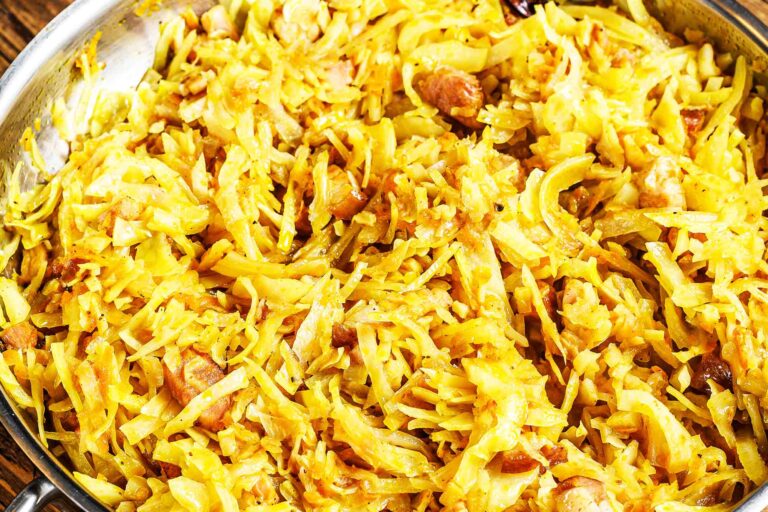 Irish Cabbage and Bacon
| Prep time | Cook Time | Rest Time | Total Time |
| --- | --- | --- | --- |
| 15 min | 40 min | - | 55 min |
Servings: 4 person
Calories: 461kcal
During the mid-19th century,
the dish became especially prevalent due to the Irish Potato Famine.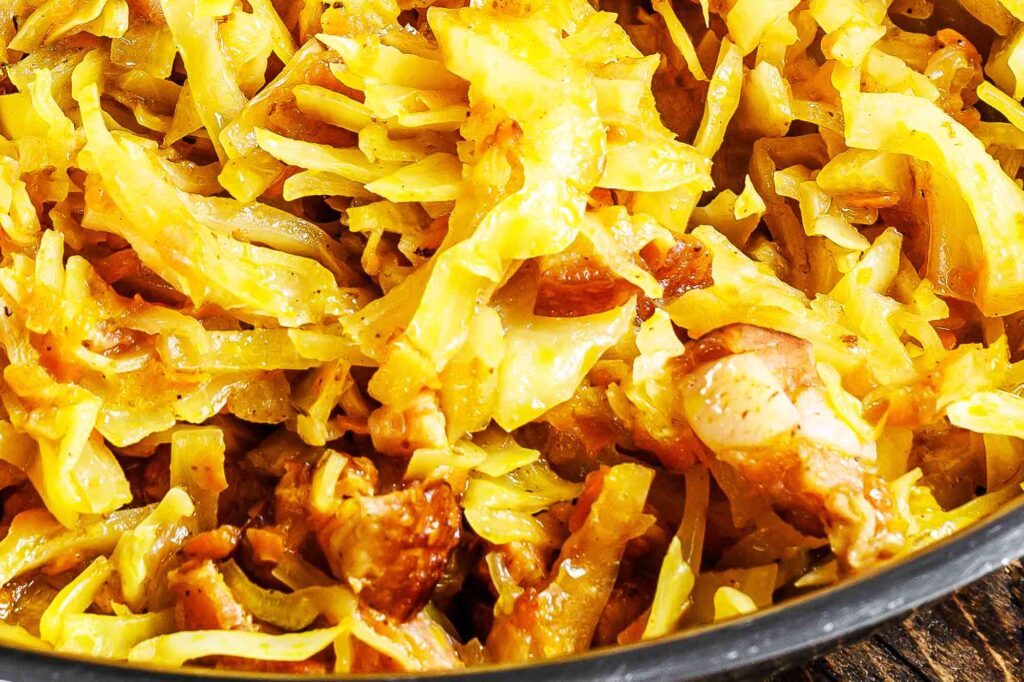 With limited food supplies and resources, many Irish families were forced to survive on meager rations and simple ingredients.
Cabbage and bacon, which were easily obtained, became a common meal during this time of hardship.
Today, Irish cabbage and bacon is still a cherished meal in Ireland, especially during the colder months when heartier meals are preferred.
The dish is often served with boiled potatoes, offering a nutritious and filling meal that is perfect for warming up on chilly days.
Instructions
Remove any tough outer leaves

from the cabbage and discard. Cut the cabbage into quarters and remove the core and then cut the cabbage into thin strips.

Cut the bacon into small pieces.

Heat the olive oil in a large frying pan over medium heat. Add the chopped onion and garlic and cook until soft, stirring occasionally.

Drop the bacon pieces to the pan and cook until crispy, stirring occasionally.

Add the cabbage to the pan and stir to combine with the bacon and onion. Cook until the cabbage is wilted and soft, stirring occasionally.

Season with salt and pepper to taste.

Sprinkle with chopped fresh parsley before serving.

Enjoy, Good Appetite!