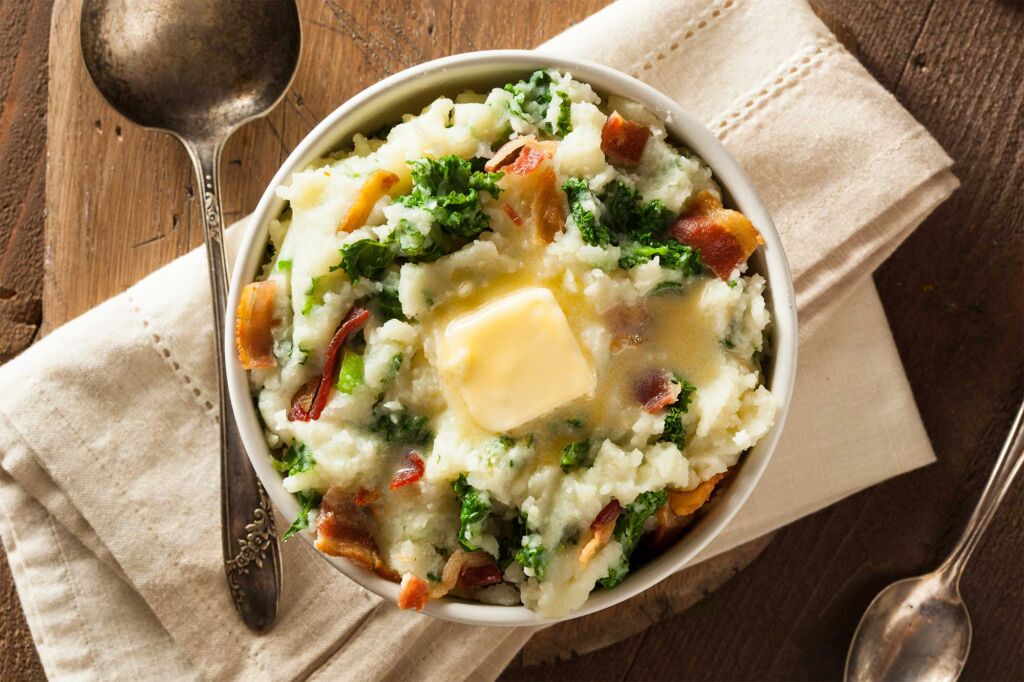 Jump to video
Jump to recipe
Irish Mashed Potatoes Colcannon Recipe (Video)
Colcannon, a traditional Irish dish, is a celebration of the humble potato and the ideal accompaniment to any meal. It's irresistibly delicious, try it once and you'll be hooked!
How to prepare this recipe
St. Paddy Day is around of corner, so from today we will share some recipes for St. Patrick Day.

A recipe which tastes as creamy and flavourful as the classic mashed potato recipe. What does this Irish mashed potato contain? 
Cabbage, whose unique flavour will add not only a big plus to the boiled potato mixture, but also probiotic bacteria, beneficial for digestion. 
We assure you that the result will be clearly superior to a classic puree and all your family members will want a second portion!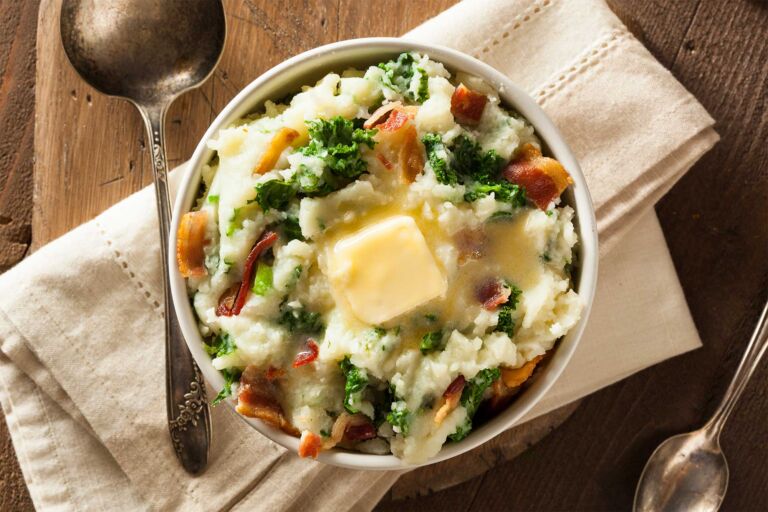 Irish Mashed Potatoes Colcannon Recipe (Video)
| Prep time | Cook Time | Rest Time | Total Time |
| --- | --- | --- | --- |
| 10 min | 30 min | - | 40 min |
Servings: 6 person
Calories: 364kcal

A Little History
Colcannon in Irish language is cál ceannann, which meaning is white-headed cabbage. Colcannon is a traditional Irish dish of mashed potatoes with cabbage or kale.
Colcannon is typically made with four ingredients: potatoes, butter, milk, and cabbage (or kale). Patrick Weston Joyce, an Irish historian, defined it as "mashed potatoes with butter and milk, with chopped up cabbage and pot herbs."
Other ingredients may include scallions (spring onions), leeks, laverbread, onions, and chives. Some recipes call for cabbage instead of kale. This popular dish has many regional variations. It was a low-cost, year-round food.
It's frequently served with boiled ham, salt pork, or Irish bacon. It goes well with corned beef and cabbage as a side dish.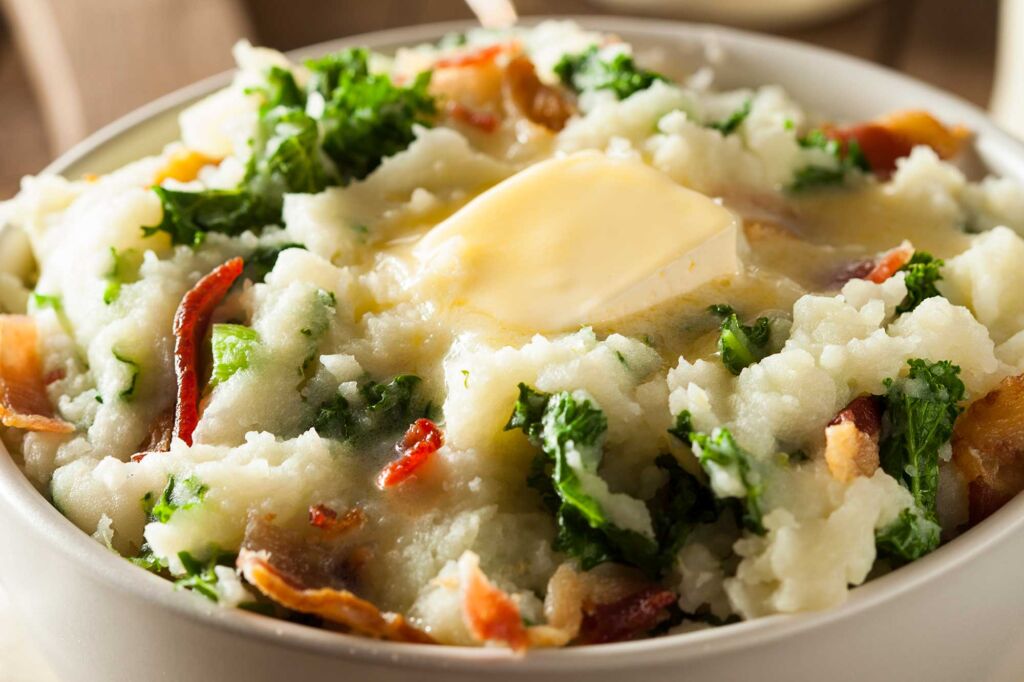 Instructions
Cook the peeled potatoes in a covered pan of boiling salted water.
Cook for 15 to 20 minutes or until tender.

Meanwhile, cook the kale also. In a pan with a lid, melt a knob of butter with two tablespoons of water.
Add the finely shredded kale once the butter has melted and formed an emulsion.
Season with salt.

Cover with a lid, shake well, and cook for 1 minute on high heat.
After one minute shake the pan again and then cook for another minute. After one minute drain off any excess liquid and season the kale with freshly ground black pepper.

Drain the potatoes, then mash them with the milk and the remaining butter until smooth and creamy.
After taste testing season to taste with salt and pepper if necessary.

Make a well in the center to serve Colcannon, and add a knob of butter, which as it melts adds to the delicious flavours of this traditional Irish dish.

Melted butter and Colcannon are a match made in heaven.

Enjoy, Good Appetite!