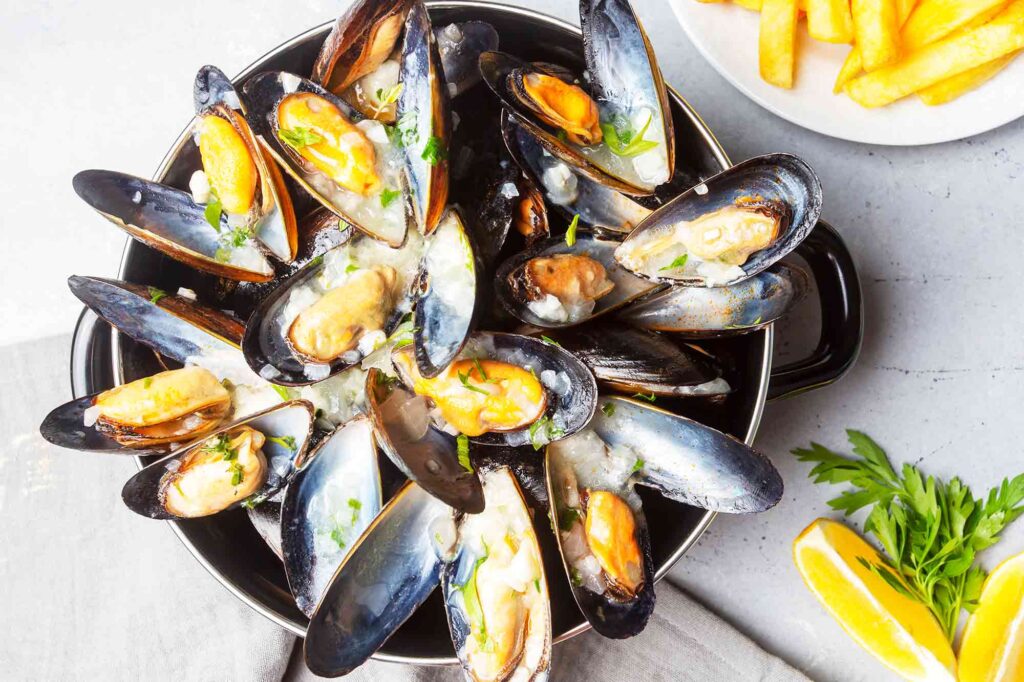 Jump to recipe
Irish Mussels in Cream
Indulge in the rich and savory flavors of Irish mussels in cream, a classic dish that has been enjoyed for generations in Ireland.
The traditional dish, Irish mussels in cream has been savored by Irish families for generations.
The recipe involves cooking fresh mussels in a creamy white wine sauce that is seasoned with garlic, shallots, and parsley, resulting in a savory and indulgent meal that is ideal for a cozy dinner or special occasion.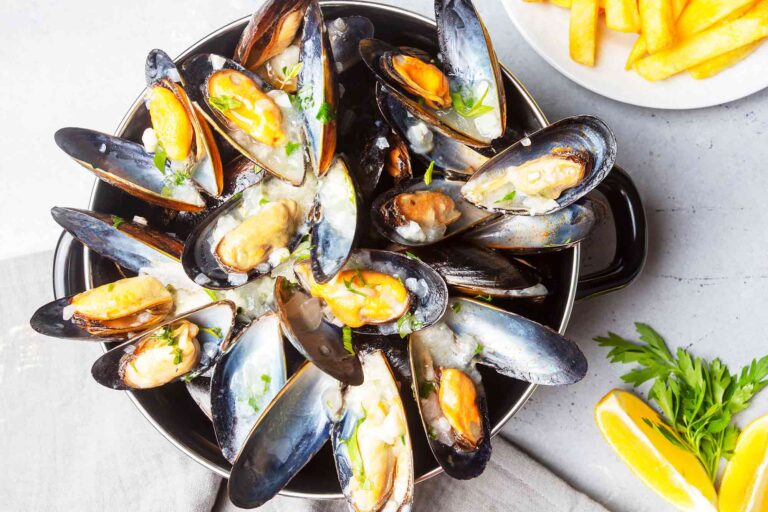 Irish Mussels in Cream
| Prep time | Cook Time | Rest Time | Total Time |
| --- | --- | --- | --- |
| 15 min | 15 min | - | 30 min |
Servings: 4 person
Calories: 263kcal
This dish has been enjoyed
for centuries in coastal towns and fishing villages across Ireland, where mussels have long been a staple food.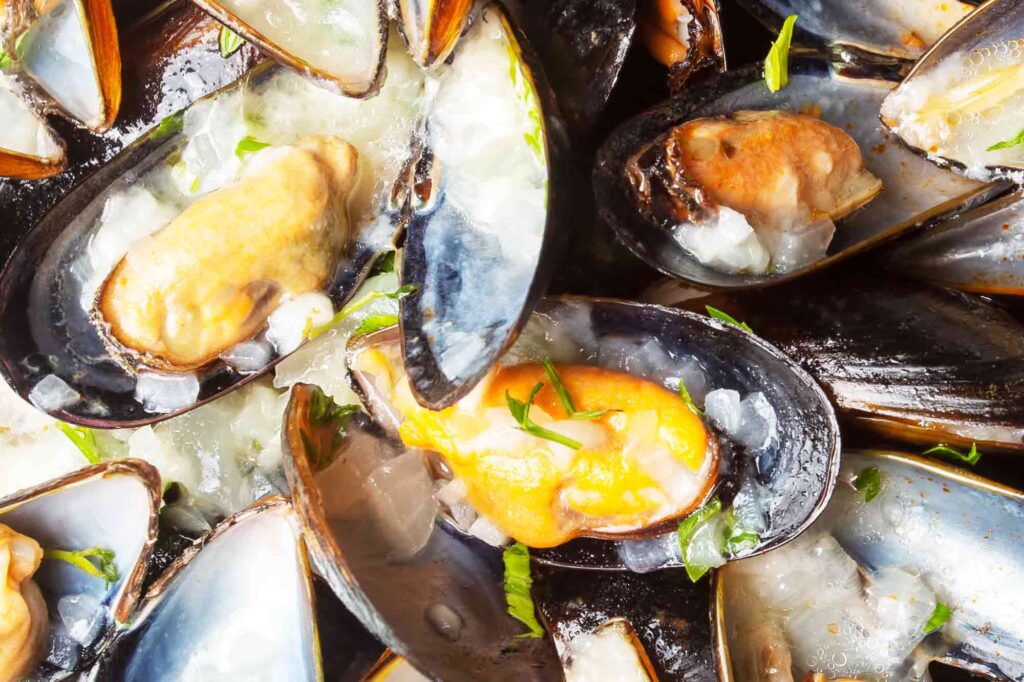 Once considered a food for the poor, mussels are now a celebrated delicacy in Irish cuisine. The recipe is simple and can be made using ingredients commonly found in most grocery stores.
Irish mussels in cream are a nutritious source of protein, vitamins, and minerals, and are an excellent source of omega-3 fatty acids, which are vital for heart health and brain function.
This delicious and satisfying dish is beloved by seafood enthusiasts and home cooks alike.
Instructions
Clean and debeard

the mussels. Discard any mussels that are open and do not close when tapped.

In a large pot, melt the butter over medium heat.  Drop in the chopped shallots and minced garlic and cook until softened, about 2-3 minutes.

Add the white wine and bring to a simmer.

Add the mussels and cover the pot with a lid.

Cook for 5-7 minutes, or until the mussels have opened up.

Remove the mussels from the pot with a slotted spoon and set aside. Keep the cooking liquid in the pot.

Add the double cream to the cooking liquid and bring to a simmer.

Cook for 5-7 minutes, or until the sauce has thickened slightly.

Add the chopped parsley and season with salt and black pepper to taste.

Return the mussels to the pot and stir gently to coat with the sauce.

Serve hot with crusty bread on the side.

Enjoy, Good Appetite!