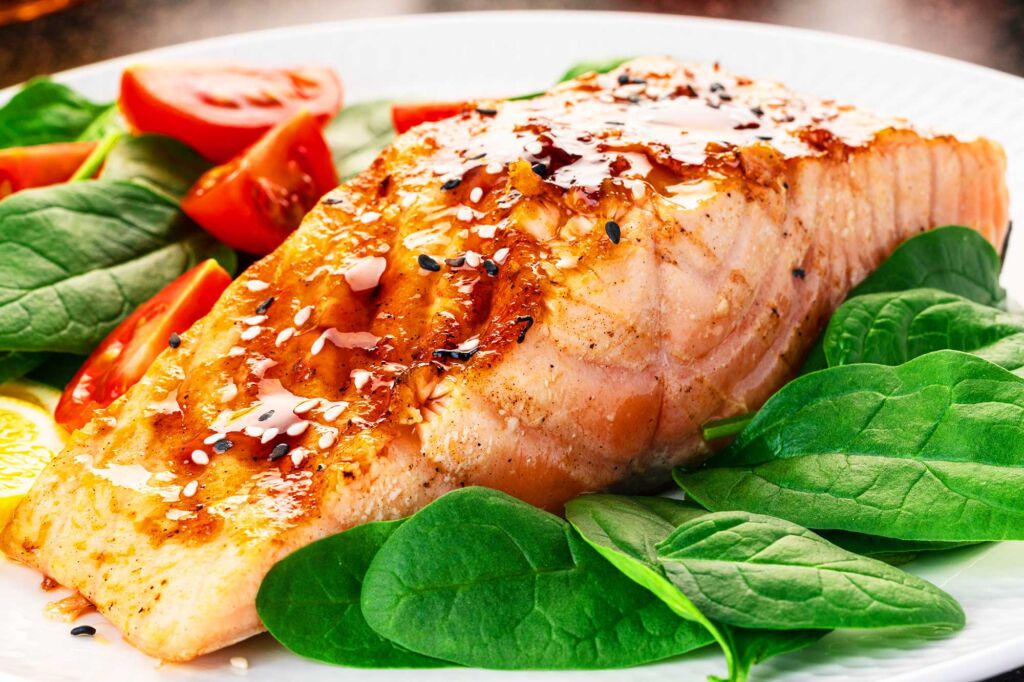 Jump to video
Jump to recipe
Irish Whiskey and Honey Roasted Salmon Recipe (Video)
We appreciate how simple it is to make this Irish Whiskey and Honey Roasted Salmon recipe. Incredible tasty, easy and quick dinner.
How to prepare this recipe
Try this Irish Whiskey and Honey Roasted Salmon.
This Irish Whiskey and Honey Roasted Salmon is moist and flavourful. It is not to much work with it, making it ideal for busy weeknights as well as entertaining.
It gives the dish a little zing. Whiskey or whisky can be spelled in two ways. In Ireland, whisky is commonly spelled with a "e."
It's usually aged in white oak, which gives it a slightly smoky flavor.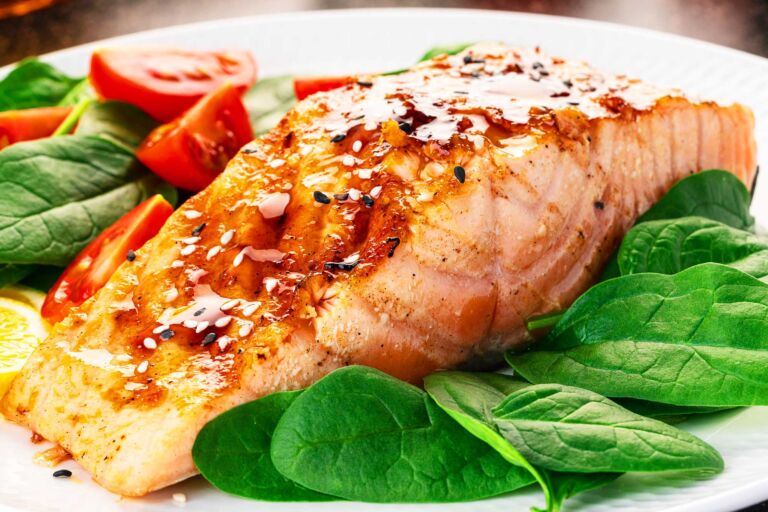 Irish Whiskey and Honey Roasted Salmon Recipe (Video)
| Prep time | Cook Time | Rest Time | Total Time |
| --- | --- | --- | --- |
| 10 min | 12 min | 245 min | 267 min |
Servings: 4 person
Calories: 340kcal
Glaze is one of our favourite ways to add flavour to fish.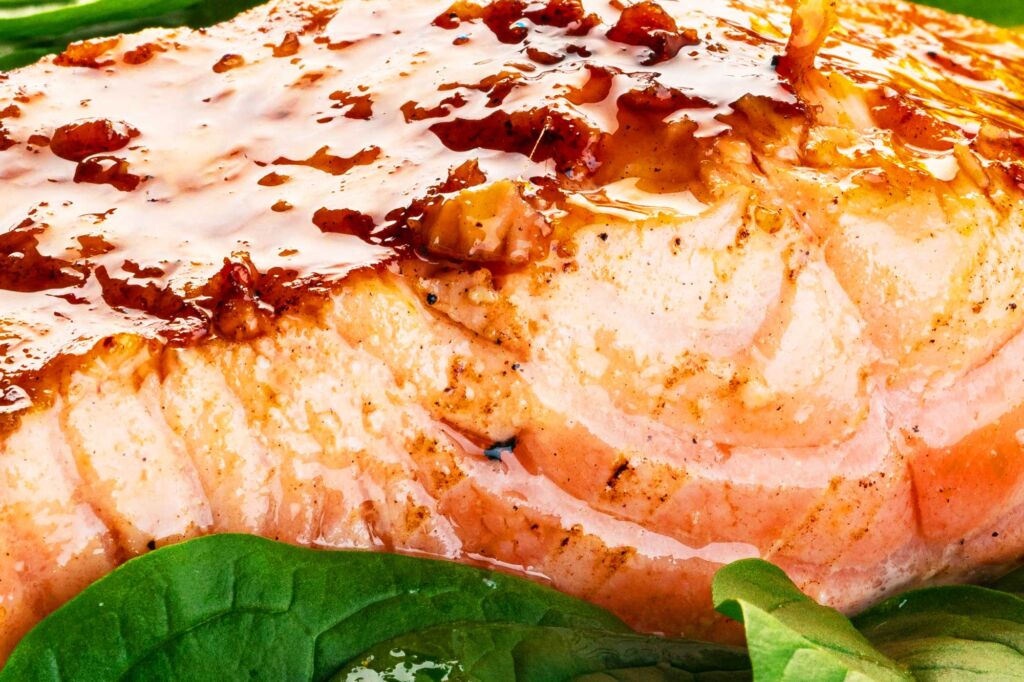 Salmon is a amazing meat! The proof is in the roasted salmon from Ireland. It's a type of roasted salmon that has been marinated.
The end result is fantastic!
Instructions
Make the marinade for Irish Whiskey and Honey Roasted Salmon

Coat the salmon fillets completely with oil, this will prevent the marinade from "burning" the flesh of the fish – itt will protect it from the acid of the marinade.

Mix the honey, lemon juice, Whiskey, thyme, lemon zest, Irish butter, salt and pepper in a mixing bowl.

Pour over salmon in a zip lock bag, and remove all the air, seal, and refrigerate for 4 hours.

Remove the salmon from the marinade and place it on a rack in a roasting tray.

Preheat oven for 230°C  (450 °F).

Bake for 10 to 12 minutes, basting once with the marinade, or until golden and white juices begin to appear.

Remove the salmon and let rest for 5 minutes.

Serve with the cooking juices and fresh thyme. (optional)

Enjoy, Good Appetite!