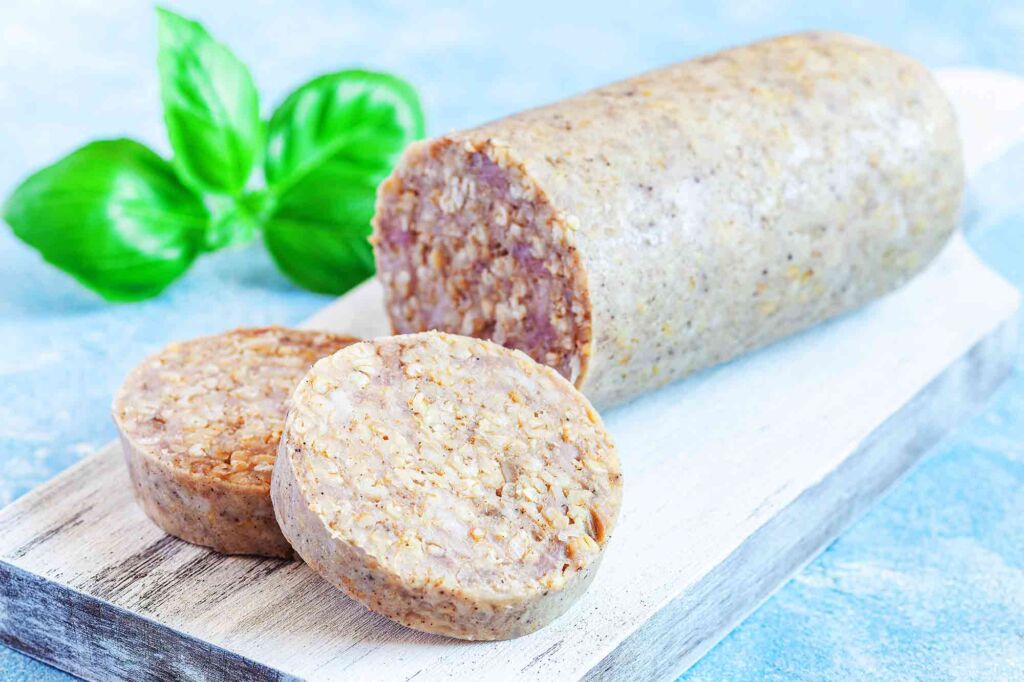 Jump to recipe
Irish White Pudding Recipe
Discover the Delicious and Surprising History of Irish White Pudding! Learn How to Make This Classic Dish with Our Easy Recipe. Perfect for Breakfast or Dinner!
Irish White Pudding is a sausage made with pork meat, fat, oatmeal, and spices, and it does not contain blood unlike Black Pudding.
White Pudding is a longstanding Irish dish that is commonly consumed in the southern regions of Ireland.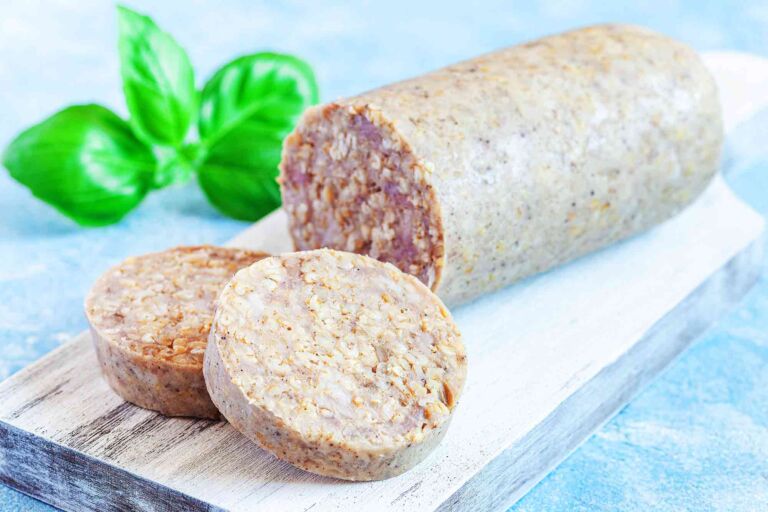 Irish White Pudding Recipe
| Prep time | Cook Time | Rest Time | Total Time |
| --- | --- | --- | --- |
| 30 min | 120 min | 30 min | 180 min |
Servings: 10 person
Calories: 310kcal
Irish White Pudding has a rich history
dating back to the 16th century, where it was a staple among the Irish peasantry.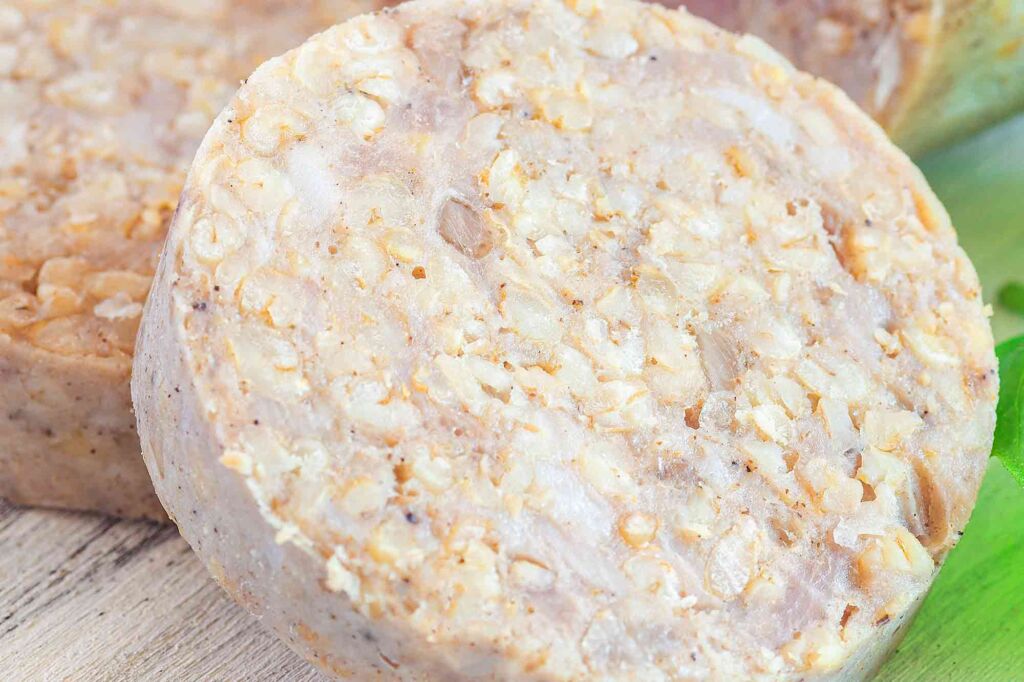 It was made from pork scraps, oatmeal, and spices, and was cooked in a casing. Due to its low cost and ability to feed large families, it was a popular dish.
Today, it is still widely consumed in Ireland as part of a traditional Irish breakfast and as a filling for pies or a side dish for meat dishes.
Despite being less famous than Black Pudding, it holds an important place in Irish culinary heritage.
Instructions
In a large bowl,

combine the minced pork shoulder, minced pork fat, Steel cut oats, chopped onion, salt, black pepper, ginger, nutmeg, and mace.

Gradually stir in the milk, mixing until the mixture becomes smooth and well combined.

Fill sausage casings with the mixture, ensuring they are tightly packed.

Place the sausages in a large pot of boiling water and simmer for approximately 2 hours.

Remove from the water and allow to cool before slicing and serving.

Enjoy, Good Appetite!