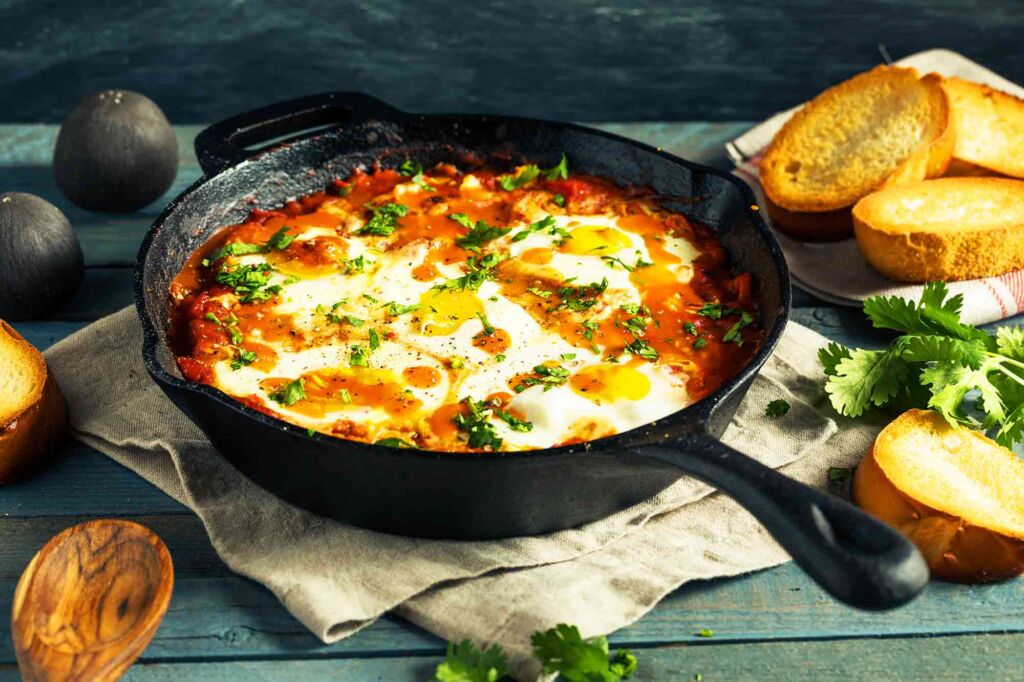 Jump to recipe
Israeli Shakshuka Recipe
In Israel and other countries in the Middle East and North Africa, shakshuka is a simple, wholesome breakfast food that can be made at any time of the day.
What is and how to make Israeli Shakshuka?
One of the most popular dishes among Israelis is shakshuka. Jewish immigrants from North Africa brought this dish to Israel, and it is often made up of spiced stewed tomatoes topped with poached eggs.
Modern renditions add other vegetables, cheeses, or meats to the sauce, such as eggplant, kale, feta, or sausage, to make it a fixture on the menus of coffee shops and restaurants across the nation.
Some variations completely exclude the tomatoes, one well-liked variation uses a spinach-cream sauce in their place.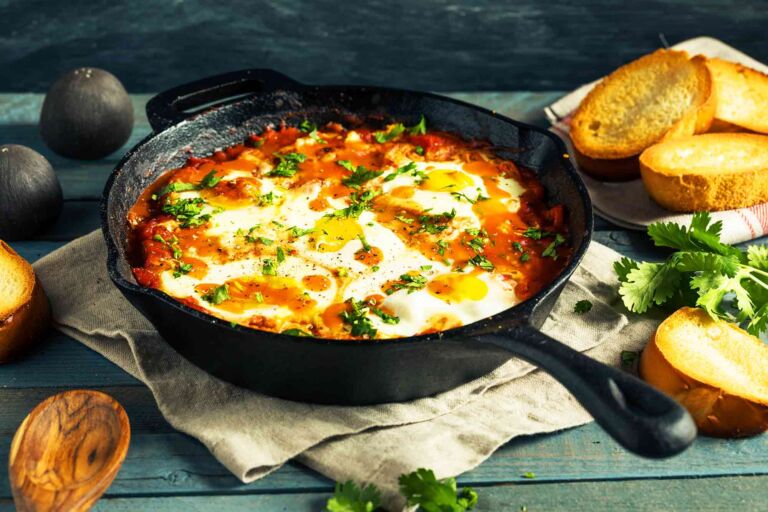 Israeli Shakshuka Recipe
| Prep time | Cook Time | Rest Time | Total Time |
| --- | --- | --- | --- |
| 10 min | 25 min | - | 35 min |
Servings: 4 person
Calories: 281kcal
What Is Israeli Shakshuka?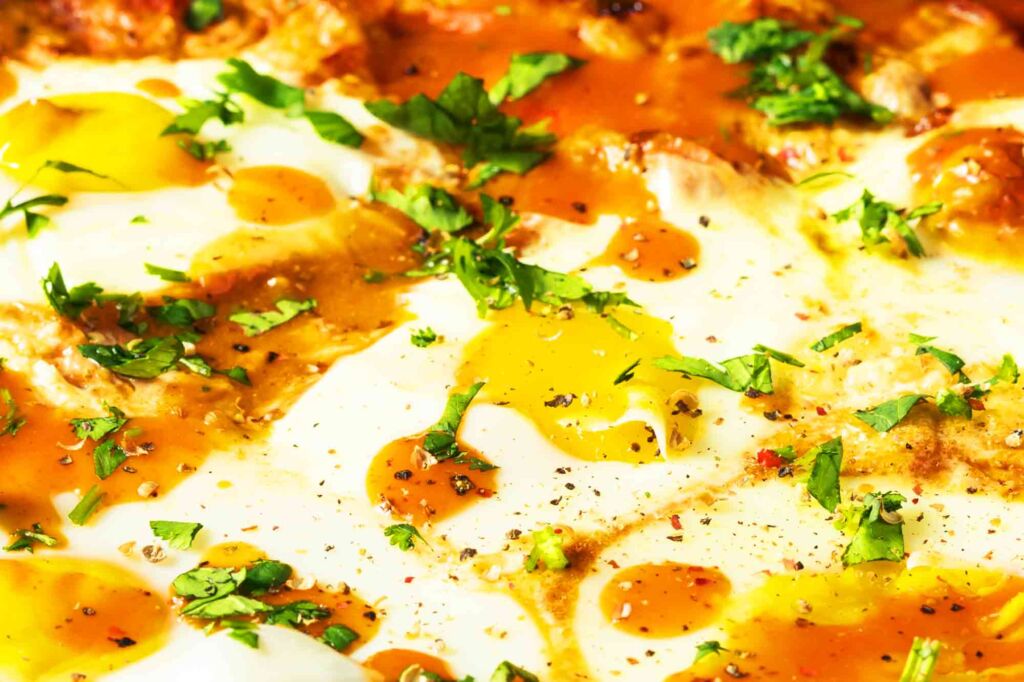 The traditional North African and Middle Eastern dish shakshuka is enjoyed for breakfast as well as other meals throughout the day. It is vegetarian and created with basic, nutritious ingredients.
Shakshuka, which is Arabic for "a combination," traditionally consists of poached eggs on top of a base of tomatoes, onions, and spices.
Shakshuka comes in a variety of forms today, there are countless possibilities, which is why this meal is a national favourite in so many nations.
Instructions
In olive oil sautė the onion, bell pepper and garlic for about 5 minutes, stirring occasionally.

Add the tomato paste, paprika and tomatoes. Mix well, and season with salt to taste and the cumin.

Add the water, mix and cover.

Simmer for about 10 to 15 minutes on low heat, until the tomatoes fall apart.

Make four well for the eggs. Put one egg in each well.

Cover and simmer until egg whites are set.

Sprinkle the top with the fresh parsley.

Enjoy, Good Appetite!