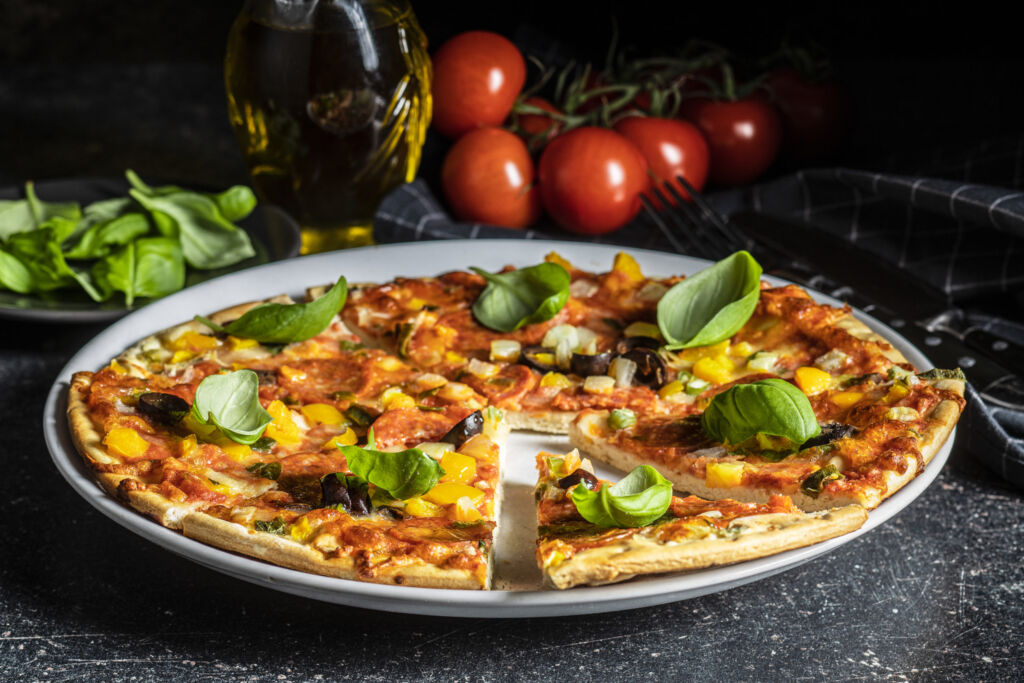 Jump to video
Jump to recipe
Jamie Oliver's Pizza (Video)
This easy pizza dough recipe courtesy of British chef Jamie Oliver is made by hand and perfect for our pizza recipe :-)
How to prepare this recipe
This is a wonderful recipe from Jamie Oliver! Simply perfect! It's always the same delicious, indestructible.
We get a very resilient, airy pizza dough.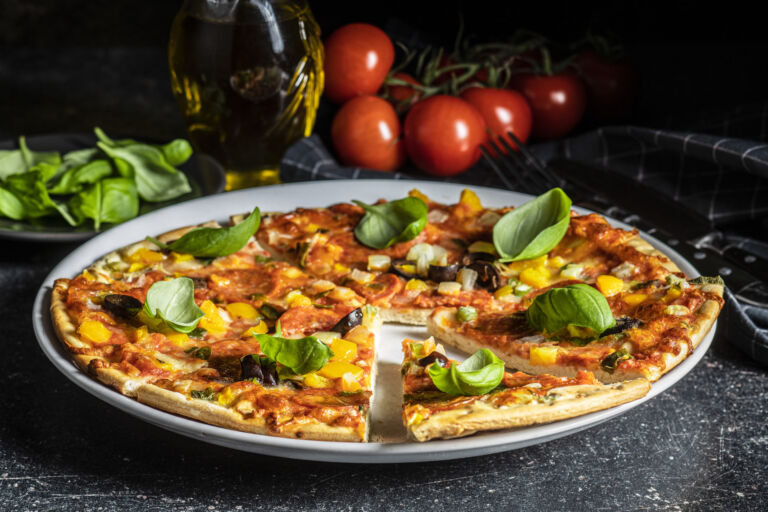 Jamie Oliver's Pizza (Video)
| Prep time | Cook Time | Rest Time | Total Time |
| --- | --- | --- | --- |
| 15 min | 20 min | - | 30 min |
Servings: 1 person
Calories: 400kcal
You don't need anything extra in it, so it's delicious as it is! You can also find the recipe in his book, in Jamie's Italy. This dose is enough for two 30 cm diameter pizza.
According to the recipe, we can also freeze the dough raw, wrapped in foil. Also, one more tip from JO, if we're waiting for guests and want to stretch out the dough in advance, we can do it.
Place the stretched sheets one by one on a aluminum foil sheet, which are slightly larger than them, slightly spread with olive oil, and stacked on top of each other, we can put them in the refrigerator.
Ingredients
Pizza Dough
Pizza Topping
Instructions
As first step we make the pizza dough.
Mix the lukewarm water, yeast and sugar.
Let it rest for a couple of minutes. Aprox. 5-6. Until the top is foamy and rised a little.

Add the flour, salt and olive oil, and mix well. Make 2 buns, cover with a cling film, and let it rise for 15 minutes.

After 15 minutes lets put together the pizza.

Brush the BBQ pizza tin with olive oil.
Stretch the pizza bread by hand.
Place the dough on to the tin, add the pizza sauce, and fill the pizza with the desired toppings.

Put the pizza in to the BBQ oven for 15 minutes.

Good Appetite!