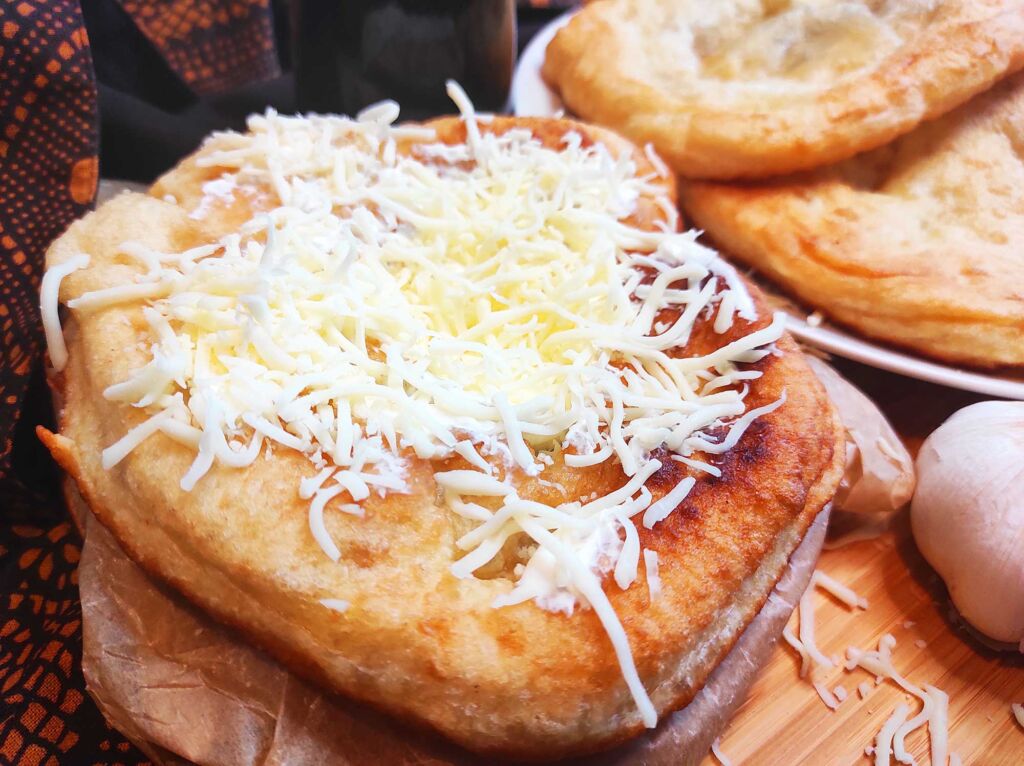 Jump to video
Jump to recipe
Famous Fried Bread (Lángos) Recipe (Video)
Lángos, this famous Hungarian street food, is slowly conquering the whole world, the number of its fans is increasing day by day.
How to prepare this recipe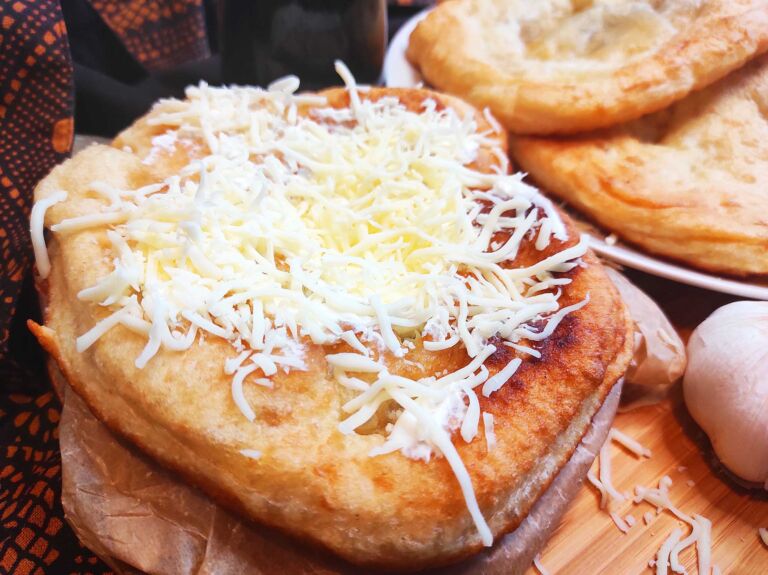 Famous Fried Bread (Lángos) Recipe (Video)
| Prep time | Cook Time | Rest Time | Total Time |
| --- | --- | --- | --- |
| 10 min | 20 min | 35 min | 65 min |
Servings: 12 person
Calories: 308kcal
Lángos is a fried dough that can be bought in every corner of Hungary, but it's also available in the Hungarian-speaking regions of Romania, Slovakia and Serbia.
Instructions
Put the flour, yeast, salt, water in a bowl.
Knead until the dough is smooth and no longer sticks to the bowl.

With 1-2 tablespoon of oil spread the bottom and wall of the bowl.
Place the dough, spread with oil then cover and let it rise for 1 hour.

After 1 hour of resting, stretch out the dough by hand, and cut into circle shapes.

Fry the lángos in a pan, in plenty of preheated oil until golden brown.

Now make the spread for the top of the Lángos.
Crush or grate 2-3 cloves of garlic and mix with 2 tablespoon of oil, 3-4 tablespoon of sour cream and salt to taste.

Spread each Lángos with the garlic, sour cream mix, then with fine grated cheese.

Enjoy! Good Appetite!