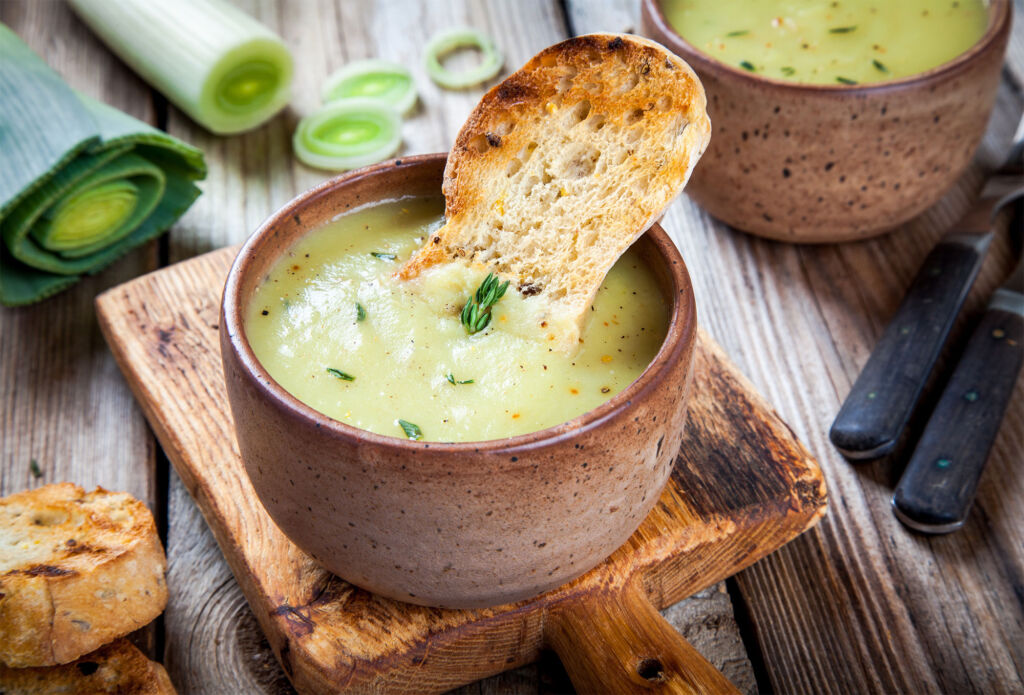 Jump to recipe
Leek And Potato Soup
A simple soup, but incredibly tasty.
Leek and potato soup, a tasty, filling soup that I prepare quite often and that I really like. My family is very fond of soups, so they are indispensable on our tables. I also often make lentil soup or dried pea soup.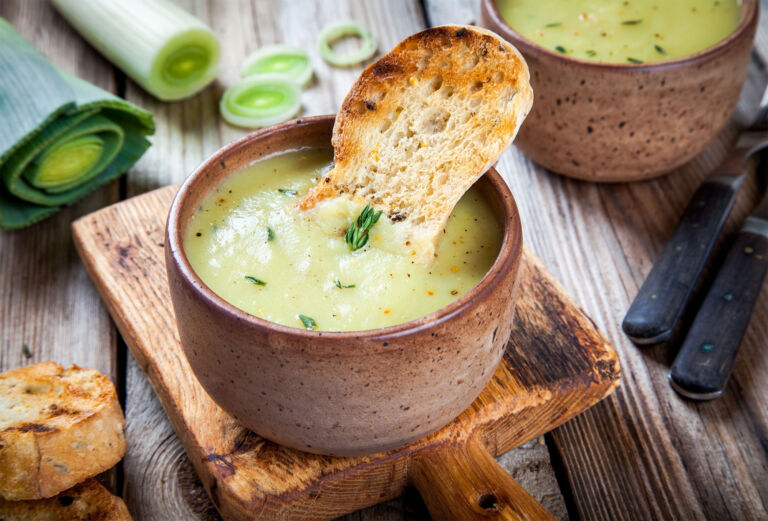 Leek And Potato Soup
| Prep time | Cook Time | Rest Time | Total Time |
| --- | --- | --- | --- |
| 10 min | 30 min | - | 40 min |
Servings: 4 person
Calories: 200kcal
French people already know how to make a dish out of a potato and a simple leek, which is consumed after by the rich people at astronomical prices.
This simple cream soup knows very well how to get a quiet Oh! out of a guest. The ingredients are quite puritanical. Served with toasted rye bread, it can also be eaten as a hearty lunch.
Instructions
Place all the ingredients in a pot. Start with leek, then potato, garlic, olive oil, pepper and salt. Cover with the vegetable stock.
Cook until all the vegetables are totally cooked.

After the soup is cooked, with a blender process until the soup is creamy.

Serve with toasted bread, or croutons.

Good Appetite!