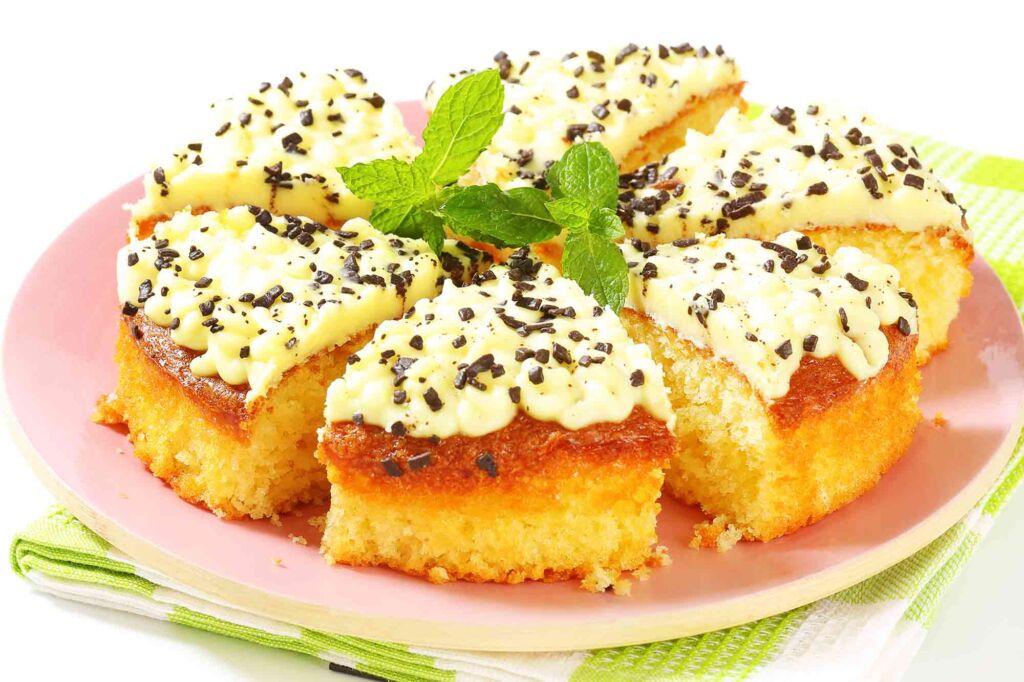 Jump to recipe
Lemon Drizzle Cake Recipe
Moist and zesty Lemon Drizzle Cake recipe. Perfect for a tea time treat or a dessert. Try it now and impress your family and guests!
Lemon Drizzle Cake is a classic British cake that is perfect for a tea-time treat or a dessert.
It is a moist and zesty cake that is made with lemon zest, lemon juice and/or a sweet lemon syrup that is poured over the cake while it is still warm, giving it a tangy and sweet flavor.

The cake is usually made with a simple sponge cake recipe, but can also be made with a butter cake recipe, like we do now.
It is often decorated with a dusting of powdered sugar or a frosting of lemon icing. It's a perfect balance of sweet and tangy, and it's a refreshing and satisfying dessert that is sure to please.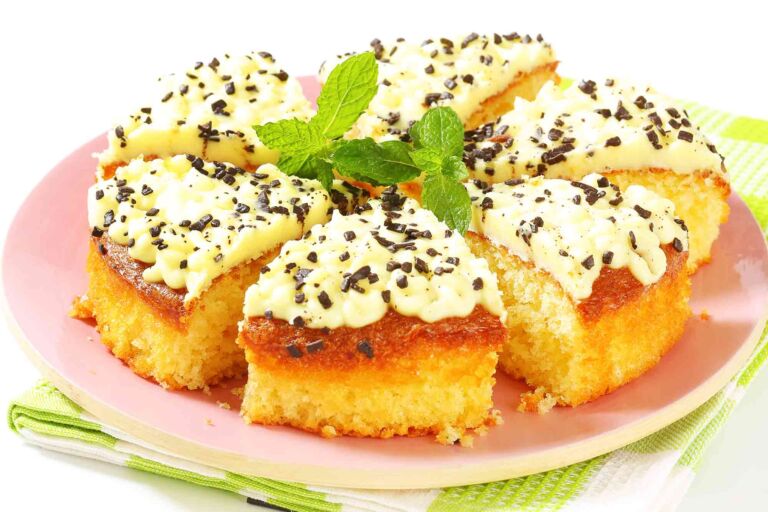 Lemon Drizzle Cake Recipe
| Prep time | Cook Time | Rest Time | Total Time |
| --- | --- | --- | --- |
| 20 min | 40 min | 20 min | 80 min |
Servings: 12 person
Calories: 466kcal
A Little History of Lemon Drizzle Cake
Lemon Drizzle Cake is a traditional British cake that has a history dating back to the early 20th century. The origins of the recipe are not exactly clear, but it is believed to have been created by home bakers as a way to use up lemons that were in abundance.
The recipe has evolved over time and it's now a staple in many British households and bakeries.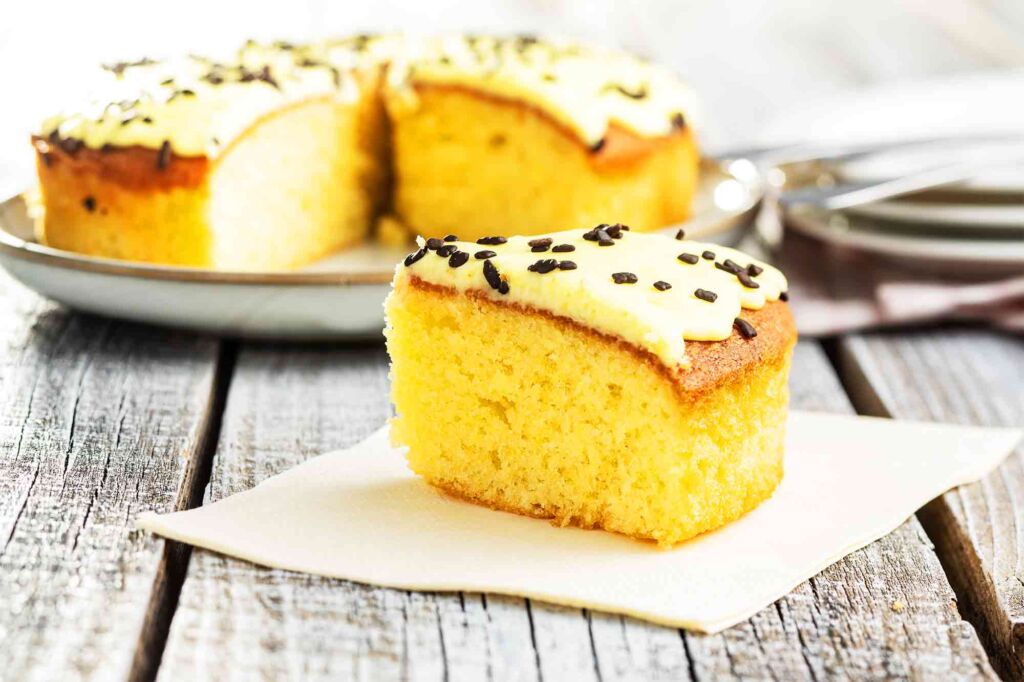 The Lemon Drizzle Cake is a variation of a traditional sponge cake recipe, but with the addition of butter, lemon zest and juice, which gives the cake its distinctive tangy flavor.
The lemon syrup that is drizzled over the cake is made from a mixture of lemon juice and sugar, or frosting, or icing, and it helps to keep the cake moist and adds a sweet and tangy flavor to the cake.
The lemon drizzle cake has become a popular choice for afternoon tea, and it's also a favorite for birthdays and special occasions.
The recipe has also spread to other countries, and it's now enjoyed in many parts of the world.
Ingredients
For the cake sponge
For the lemon icing
Instructions
Preheat the oven

to 180°C (350°F) mark 4. Grease and line a 20cm (8 inch) round cake tin.

Mix the butter and sugar together using hand mixer or stand mixer until butter mixture is pale yellow, light and fluffy.

Beat in the eggs, one at a time, adding a tablespoon of flour with each egg to prevent the mixture from curdling.

Stir in the lemon zest and juice.

Gently fold in the remaining flour.

Pour the mixture into the prepared cake tin and bake for 40-45 minutes, or until a skewer inserted into the center of the cake comes out clean.

Allow to cool in the tin for 10 minutes, then turn out onto a wire rack to cool completely.

To make the icing, beat the butter until soft and then gradually beat in the icing sugar, lemon zest and juice.

Once the cake is cool, spread the icing over the top, then sprinkle with the chocolate crumbs if would you like.

Enjoy, Good Appetite!