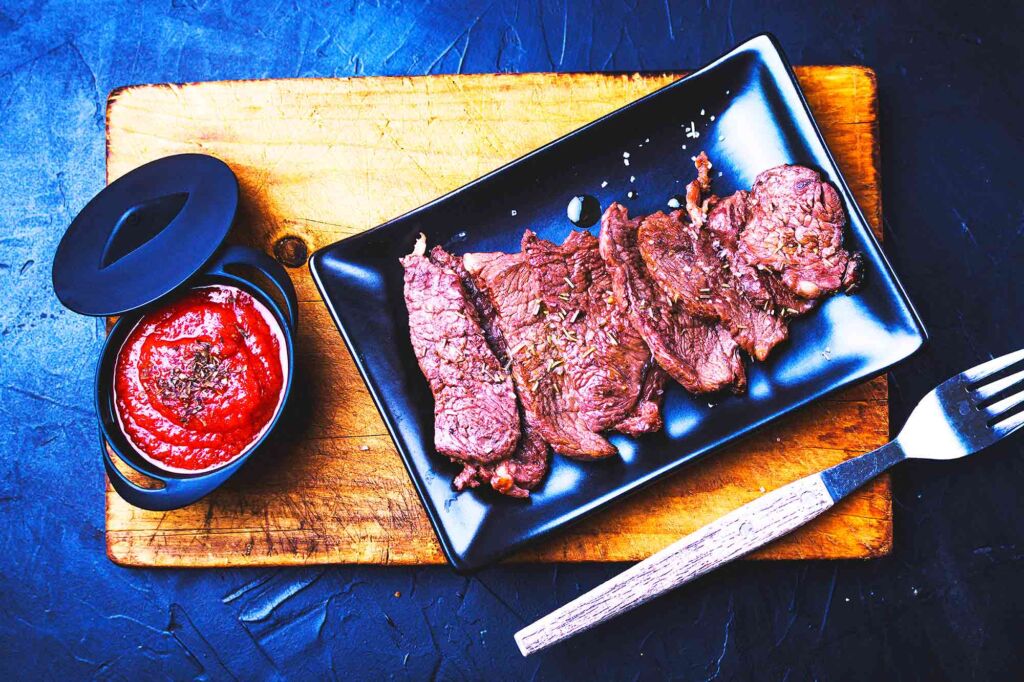 Jump to recipe
London Broil Recipe
Make a flavorful London broil with this easy recipe. Marinated in soy sauce, red wine vinegar, and spices, it's perfect for a family dinner or special occasion.
London broil is a popular beef dish that has become a staple for many family dinners and special occasions.
Typically, the dish involves marinating a large cut of beef, such as flank steak or top round, in a flavorful mixture that includes soy sauce, red wine vinegar, Worcestershire sauce, garlic, and spices.
Once the beef has marinated, grill or broil it until it reaches medium-rare and slice it against the grain to enhance its tenderness.
It is usually served with roasted vegetables, baked potatoes, or a fresh salad, making it a fulfilling and substantial meal. Its unique blend of flavors and textures has made it a classic dish that has remained popular over time.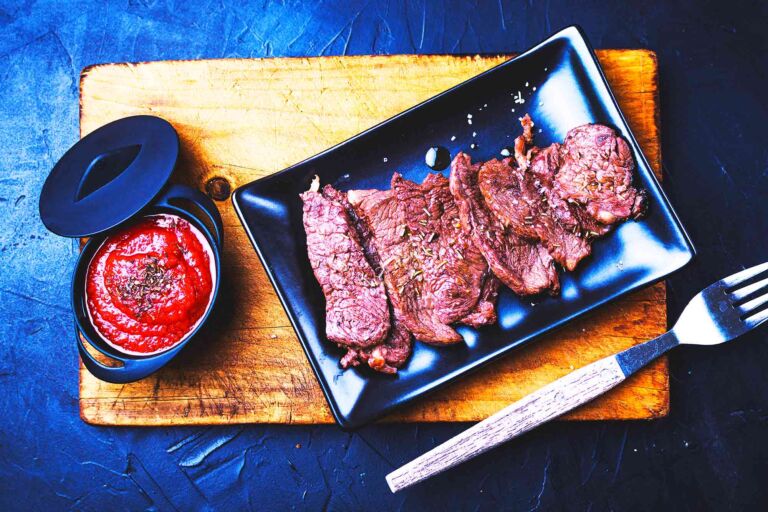 London Broil Recipe
| Prep time | Cook Time | Rest Time | Total Time |
| --- | --- | --- | --- |
| 10 min | 20 min | 240 min | 270 min |
Servings: 6 person
Calories: 340kcal
The origins of London Broil
remain unknown, but it is believed to have originated in Philadelphia.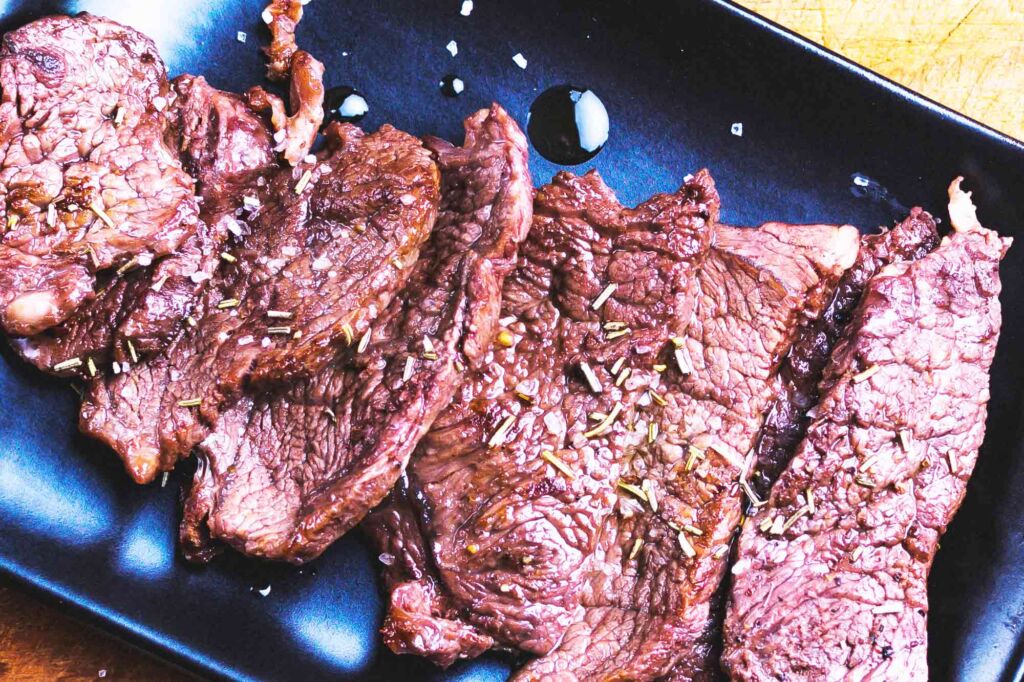 There are various theories on the name's connection to London, with the most popular being that it was used to add a sense of status and British prestige.
London broil can refer to both the type of beef cut and the method of cooking it. In the past, it was a common and affordable cut of meat, often a flank steak, which was not as popular as it is today.
The name may have been used to appeal to consumers who desired a fancier-sounding dish and perceived it as a way to elevate their social standing.
Instructions
In a mixing bowl,

whisk together soy sauce, red wine vinegar, Worcestershire sauce, olive oil, minced garlic, black pepper, and onion powder.

Place the London broil beef in a large resealable bag, pour the marinade over the beef, and seal the bag.

Marinate the beef in the refrigerator for at least 4 hours, or preferably overnight.

Preheat your grill to high heat.

Remove the beef from the marinade, and discard the marinade.

Grill the London broil for 5 to 6 minutes per side for medium-rare, or 7 to 8 minutes per side for medium doneness.

Remove the beef from the grill, and let it rest for 5 minutes before slicing against the grain.

Serve the London broil hot with your favorite side dishes.

Enjoy, Good Appetite!