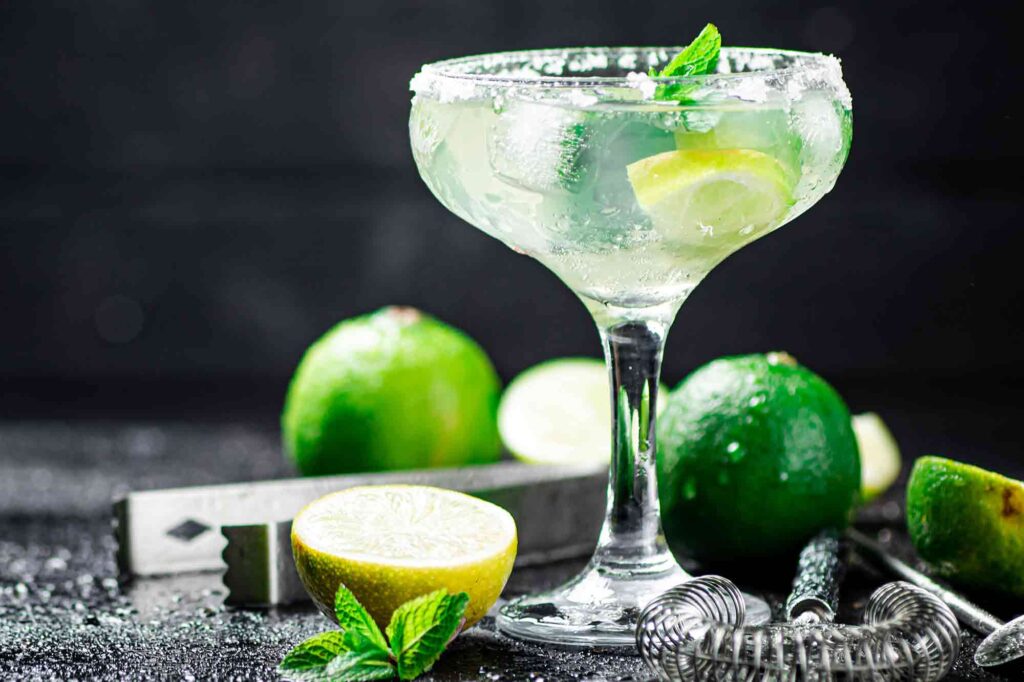 Jump to recipe
Margarita Recipe
This fabulous cocktail features a combination of tequila, triple sec, and lime juice, all blended together to create a delicious Margarita. Add a salt rim to the glass for an extra punch of flavor.
The Margarita Recipe is a popular and timeless cocktail enjoyed worldwide. It is a refreshing mix of tequila, lime juice, and triple sec or another orange-flavored liqueur.
The Margarita's exact origins are disputed, with various stories attributing its creation to different individuals.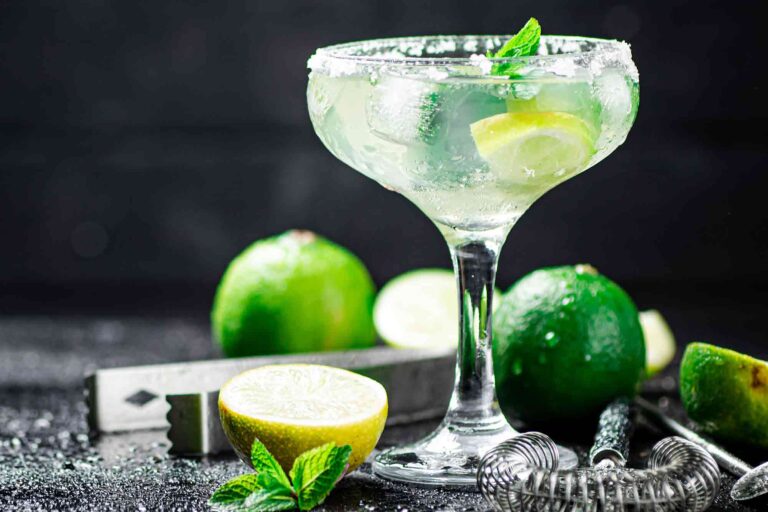 Margarita Recipe
| Prep time | Cook Time | Rest Time | Total Time |
| --- | --- | --- | --- |
| 5 min | | - | 5 min |
Servings: 1 person
Calories: 530kcal
One account suggests
that a bartender invented the drink for a tequila-allergic customer by blending the liquor with lime and triple sec. Another claims that a socialite named Margarita Sames first mixed tequila, lime, and Cointreau and served it to her friends.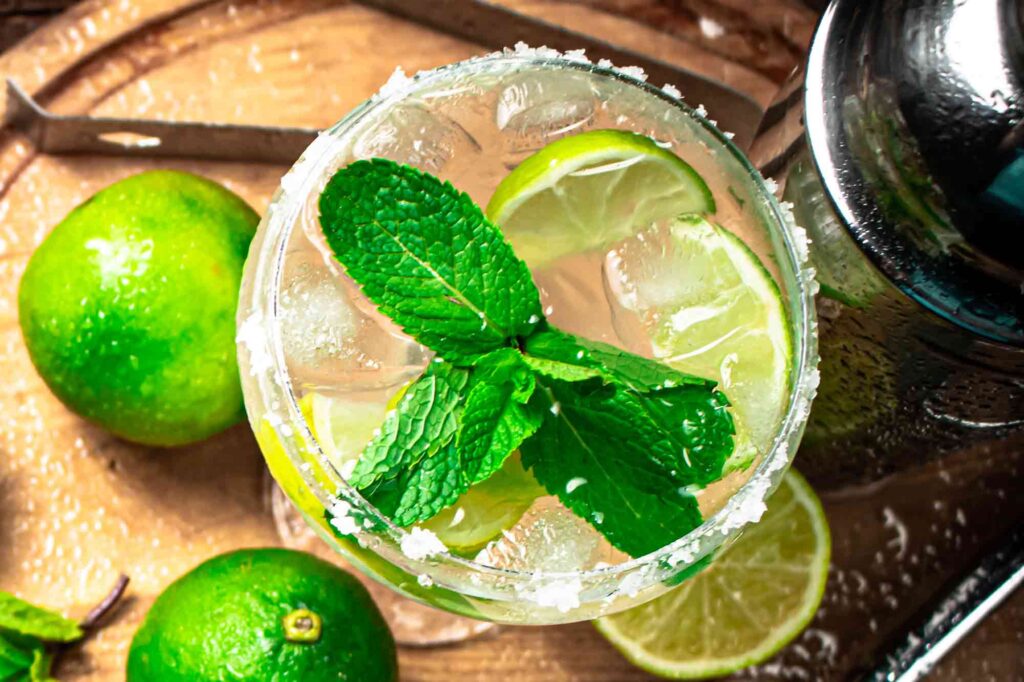 Regardless of its beginnings, the Margarita remains a beloved cocktail, often garnished with a salt rim and made with different tequilas and orange-flavored liqueurs. Many variations have emerged, incorporating unique fruits, herbs, and spices.
Whether it's frozen or on the rocks, with or without salt, the Margarita is a timeless classic.
Instructions
Rub the rim of a glass with a lime wedge, then dip the rim into a plate of salt to coat.

In a shaker, add tequila, lime juice, Cointreau or Triple Sec, and ice cubes.

Shake vigorously for about 10 seconds until the mixture is well chilled.

Strain the mixture into the salt-rimmed glass over ice.

Garnish with a lime wedge and serve immediately.

Enjoy your delicious homemade Margarita!