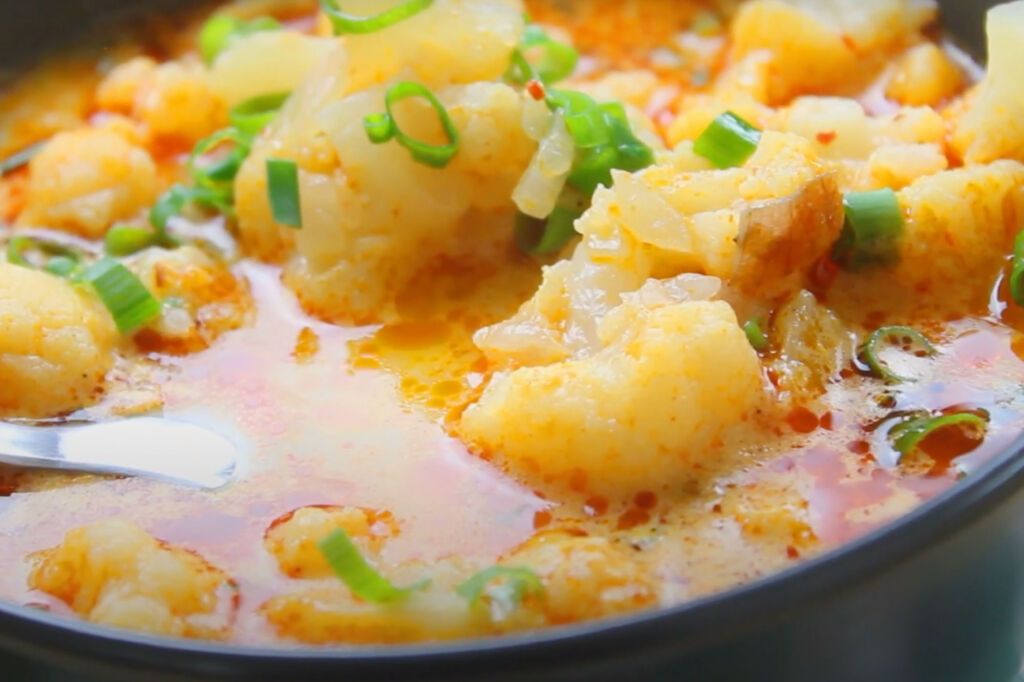 Jump to video
Jump to recipe
Meatless Cauliflower Soup Recipe (Video)
If you like cauliflower, this cauliflower soup recipe, is made for you. I say it's time for a good soup ... Simple, but so delicious.
How to prepare this recipe
As I use to say I like soups of any kind, the more vegetables the better, and if possible it can be meatless, that's even better.
The recipe for cauliflower soup is easy and very fast, it should not keep you in the kitchen for more than 40 minutes with the preparation of the ingredients. It can be served with sour cream and sour it with vinegar or lemon juice according to your preferences.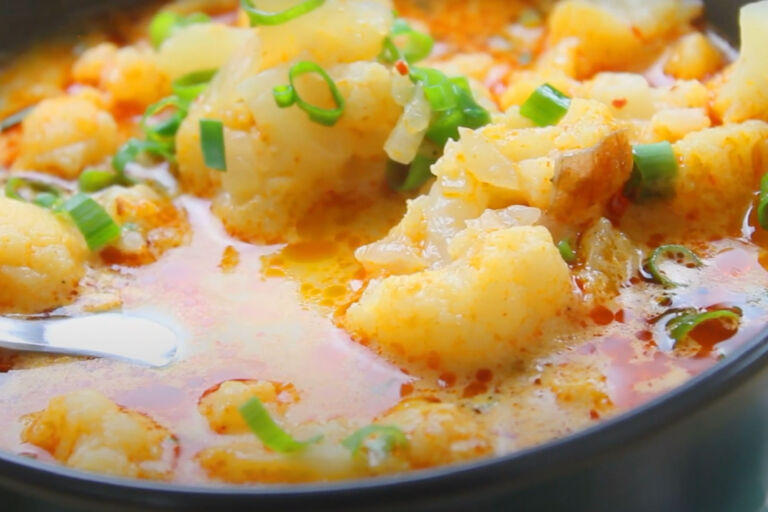 Meatless Cauliflower Soup Recipe (Video)
| Prep time | Cook Time | Rest Time | Total Time |
| --- | --- | --- | --- |
| 10 min | 20 min | - | 30 min |
Servings: 4 person
Calories: 172kcal
This cauliflower soup is made without meat and can be topped with sour cream (optional).
It is a soup with a pleasant and delicate taste, enriched in a happy way. I would say that it is just good for a lunch or a dinner where we usually serve a main course based on meat.
Instead, try this cauliflower soup.
We really like cauliflower and cook it quite often.  From cauliflower au gratin, cauliflower soufflé or breaded cauliflower to soups, broths or cauliflower salad with mayonnaise.
This is the simplest cauliflower recipe so far what I made.
Instructions
Peel and fine chop the onion.
Heat the oil in a pan and sauté the onion.

Add paprika, salt, pepper and flour, then stir.
Add the cauliflower florets then cover with water.

Cook until the cauliflower is totally cooked.
Check by tasting.

When is totally cooked, add the milk and bring it to boil.

Sprinkle with chopped green onion, and serve with a slice of freshly made bread.

Enjoy, Good Appetite!