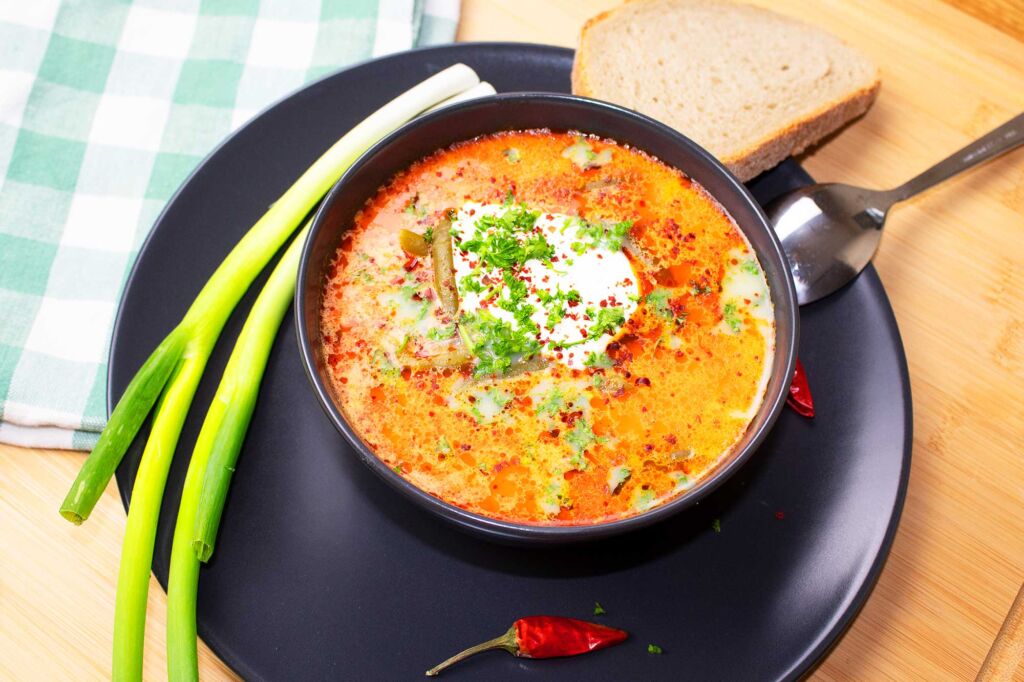 Jump to video
Jump to recipe
Meatless Green Bean Soup, Very Simple Recipe (Video)
During the year I often make this green bean soup because it cooks quickly and easily. I use fresh green bean when it its season, if not, I choose the frozen one.
How to prepare this recipe
Actually this is a recipe just like my grandmother cooked it, and of course my mom, who learned cooking from my grandmother. This soup takes me back to this times, as it tastes like childhood.
In addition to green beans, I also used onions. They tasted great, slightly sweet. Do not give up parsley, or do not replace with/or thyme and dill, the soup will have a different taste.
So here's how I make green bean soup. 
If you like meatless soup recipes or are fasting, I recommend this simple green bean soup.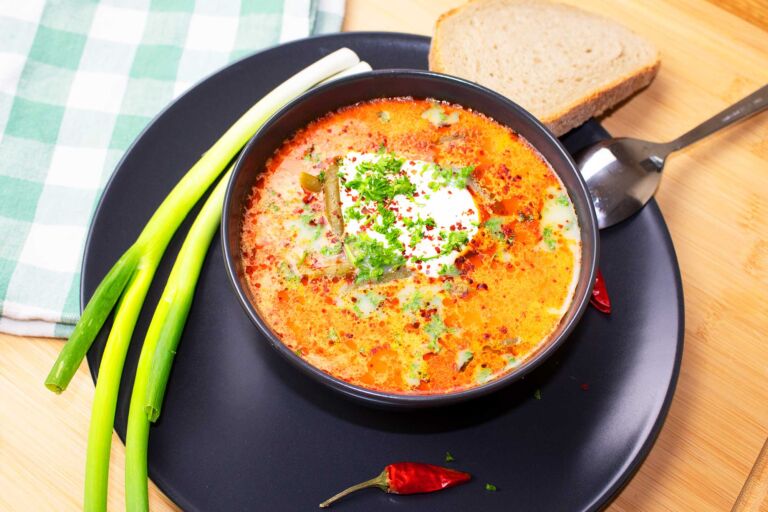 Meatless Green Bean Soup, Very Simple Recipe (Video)
| Prep time | Cook Time | Rest Time | Total Time |
| --- | --- | --- | --- |
| 10 min | 40 min | - | 50 min |
Servings: 6 person
Calories: 234kcal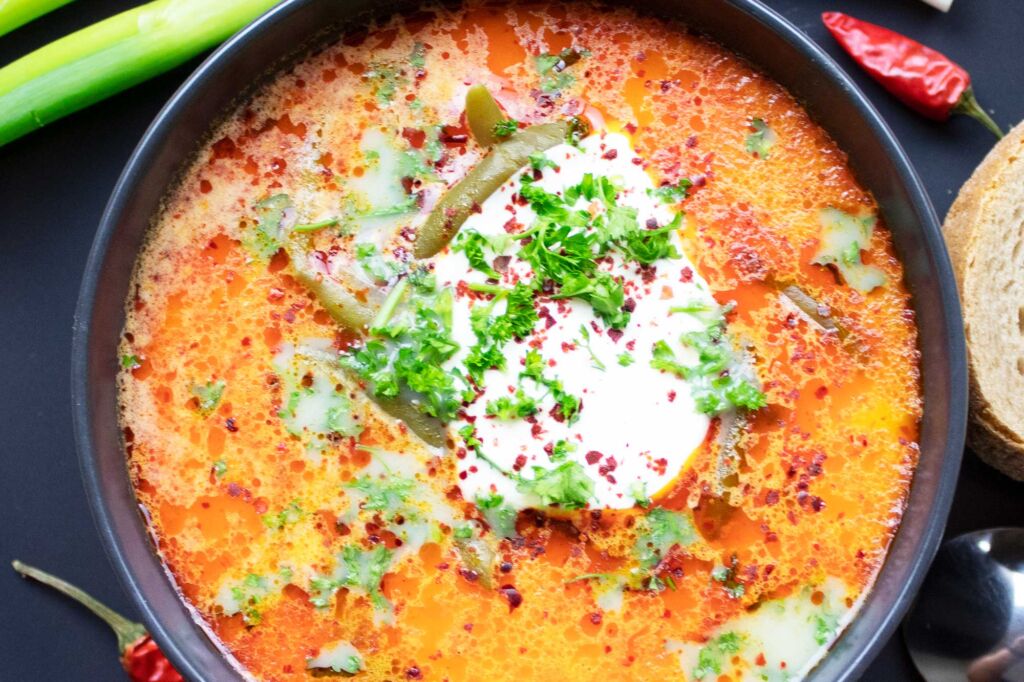 Instructions
If you make the soup from fresh green beans, then as first step wash the beans, cut the ends and cut into 2-3 pieces.
Set aside.

In a pot heat the oil.
Fine chop the onion, put in the preheated oil and sauté for about 1 minute.

Season with salt and pepper.
Add the flour. Stir for 1-2 minutes to avoid to burn.
Add the paprika, stir and then add boiling water and stir until lump-free.

Put the green beans, half of the fine chopped parsley (must be enough water, to cover the beans), cover the pot with a lid, and let it boil for approx 40 minutes.
Make a taste check to be sure that is cooked, and it is seasoned well.

If is cooked, add the milk, the other half of the chopped parsley and bring it to boil. Remove from the heat as it started to boil.

Serve with sour cream, spring or red onion (optional) and a slice of good homemade bread.

Enjoy, Good Appetite!