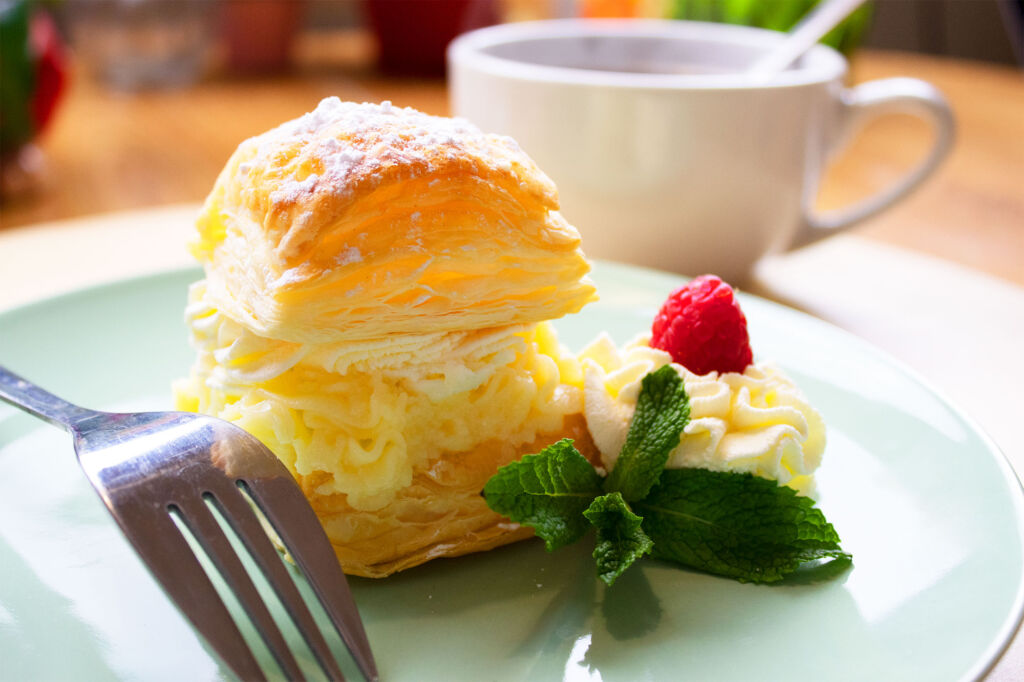 Jump to video
Jump to recipe
Napoleon Cake (Mille-Feuille, Crèmeschnitte, or Krémes) Recipe (Video)
Mille-Feuille, Mille Foglie, Napoleon Cake, Vanilla Slice, Crèmeschnitte, Krémes – several names, but one recipe.
How to prepare this recipe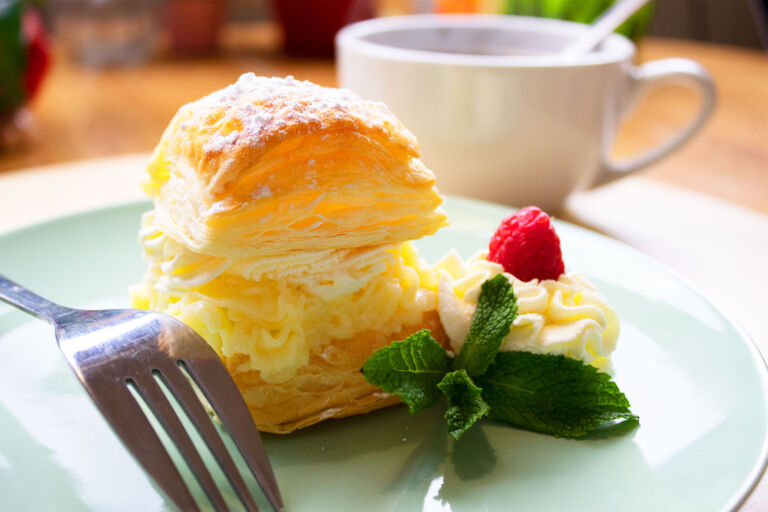 Napoleon Cake (Mille-Feuille, Crèmeschnitte, or Krémes) Recipe (Video)
| Prep time | Cook Time | Rest Time | Total Time |
| --- | --- | --- | --- |
| 5 min | 35 min | - | 40 min |
Servings: 12 person
Calories: 220kcal
They all refer to a much-loved dessert eaten all over the world which is made up of puff pastry and crème pâtissière. There is only a difference in the number of pastry layers and in the topping.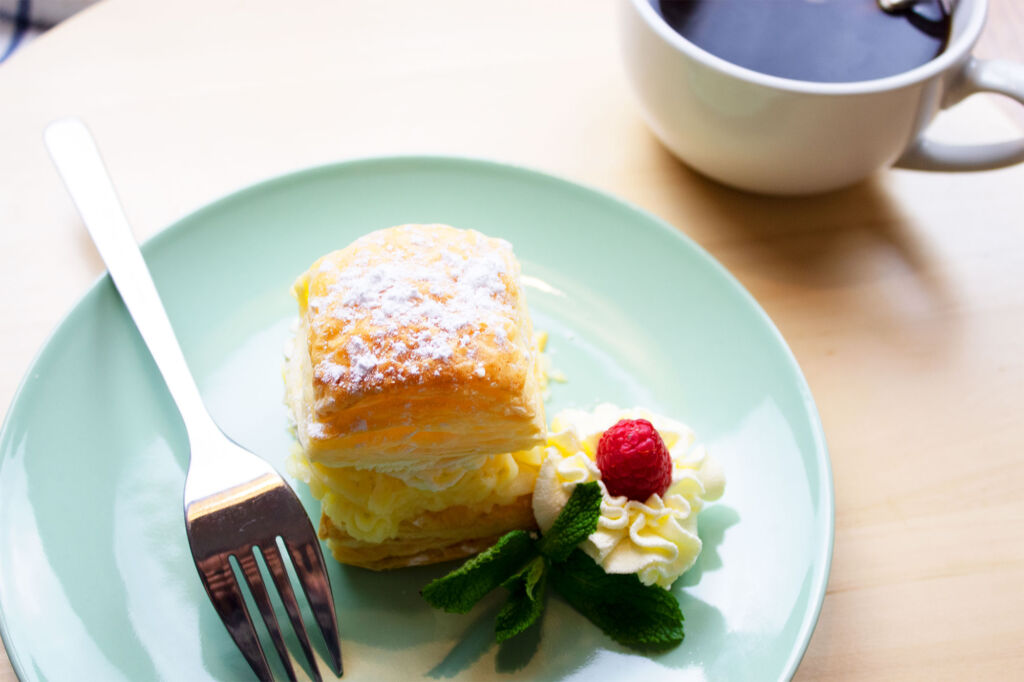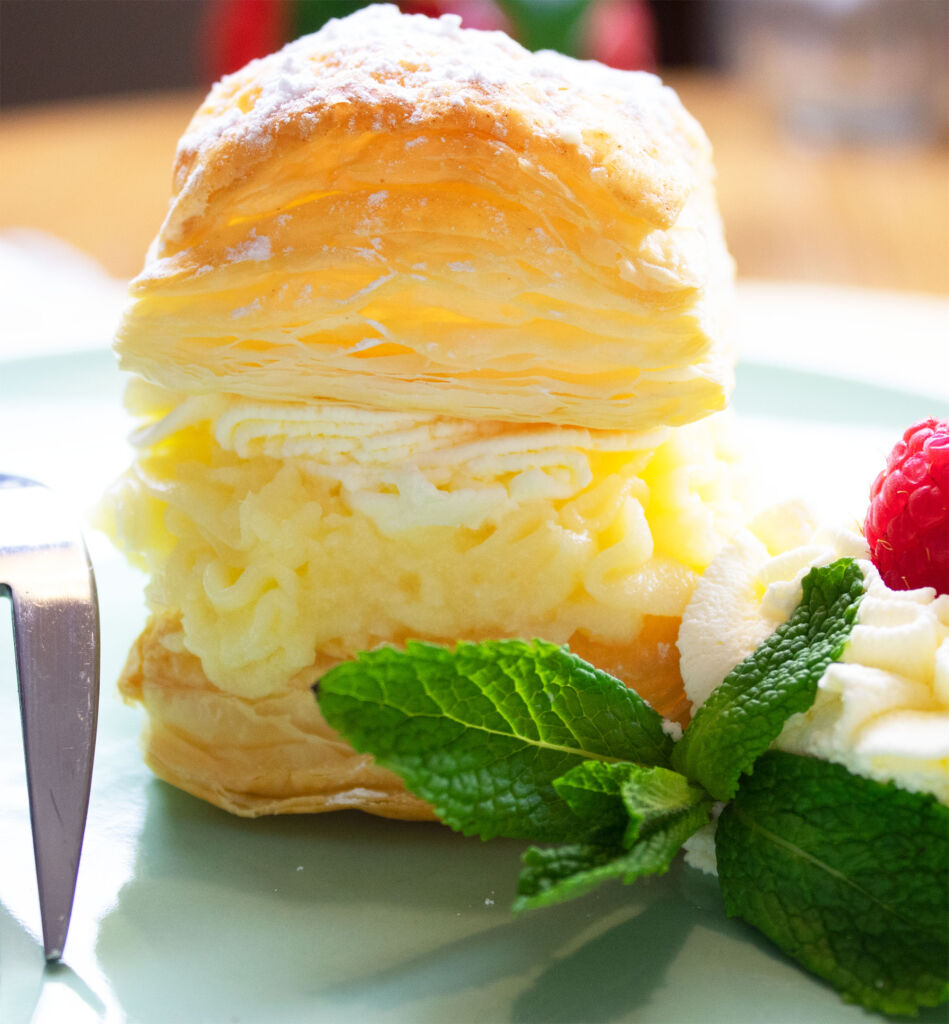 Instructions
Separate the eggs, add the egg yolks in a cold pan.
Add the corn starch and the icing sugar.

Start adding the milk in small portions to avoid lumps.
When is all mixed, start cooking over medium heat.

Stir constantly until the custard thickens.
Add the vanilla extract and mix well.

Beat the egg whites, then add to the warm custard and incorporate well.
Set aside until custard becomes lukewarm.

Meanwhile divide the puff pastry in 2 equal parts.
Half part divide into another 12 equal parts.

Bake in 190 °C  (375 °F) preheated oven for 15 minutes.

Meanwhile, whip the double cream and set aside.

Put the cake together.

Spread the custard evenly to the whole half baked puff pastry.
Spread the top of the custard with the whipped double cream.

Cover with the 12 baked small puff pastry.

Sprinkle the top with icing sugar.

Enjoy! Good Appetite!