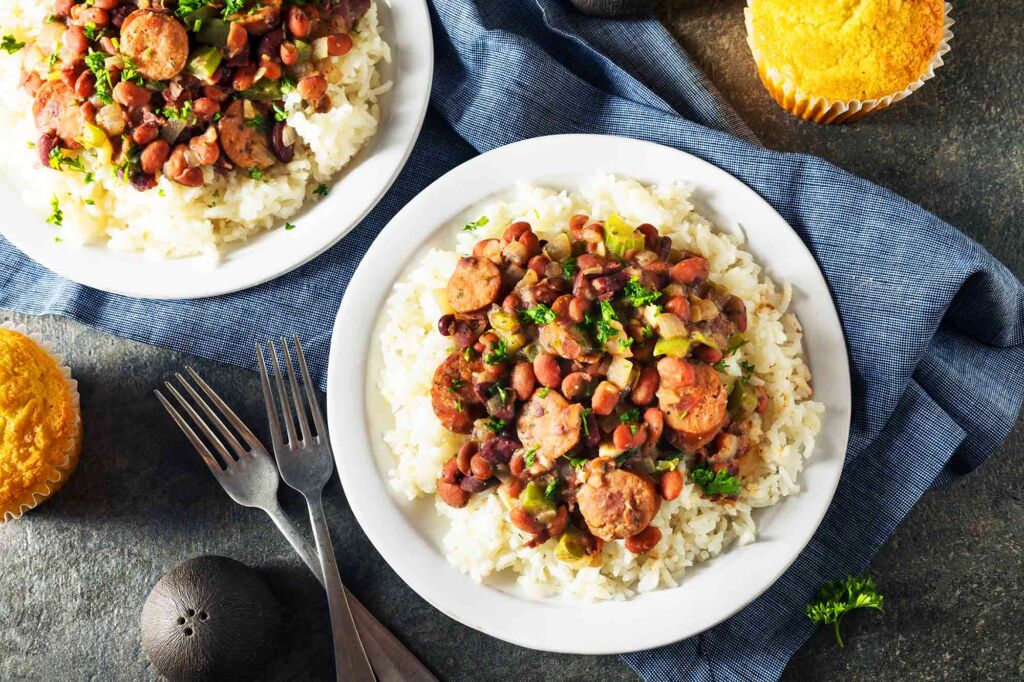 Jump to recipe
New Orleans Red Beans and Rice Recipe
In New Orleans, there is a Monday tradition known as Red Beans and Rice Mondays. Discover more about this traditional dish and find below the recipe to prepare it in the comfort of your own home.
I suggest making this New Orleans-style red beans and rice recipe the day before you plan to eat it since it takes time to prepare, but the taste is well worth the effort. For an added kick, consider adding a splash of hot sauce.
This dish, featuring sausages, is a hit with my family due to its comforting and delicious flavor, as well as its ease of preparation. The ingredients are affordable and easily accessible in most stores and pantries. You're sure to enjoy making and savoring this dish with your loved ones.
Get ready to be pleasantly surprised!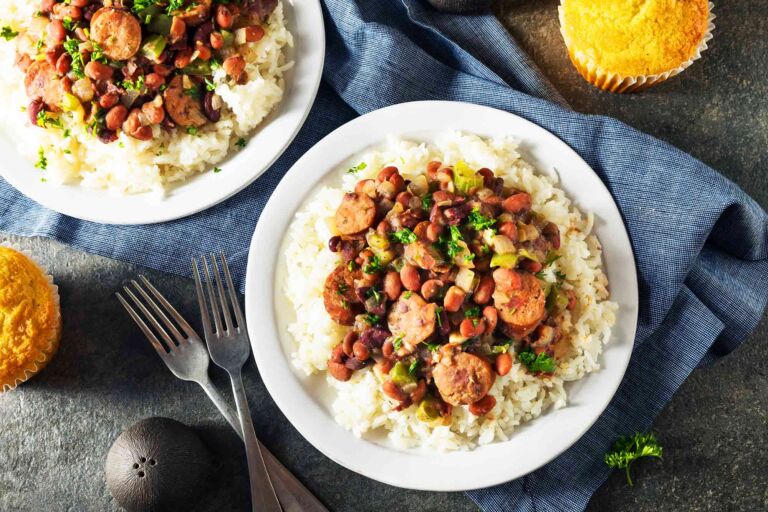 New Orleans Red Beans and Rice Recipe
| Prep time | Cook Time | Rest Time | Total Time |
| --- | --- | --- | --- |
| 25 min | 300 min | - | 325 min |
Servings: 4 person
Calories: 470kcal
Red beans and rice
was brought to New Orleans by Haitian immigrants who arrived in Louisiana in the late 1700s.
Monday was traditionally reserved for laundry day, which meant that families needed a hearty meal that could simmer on the stove all day.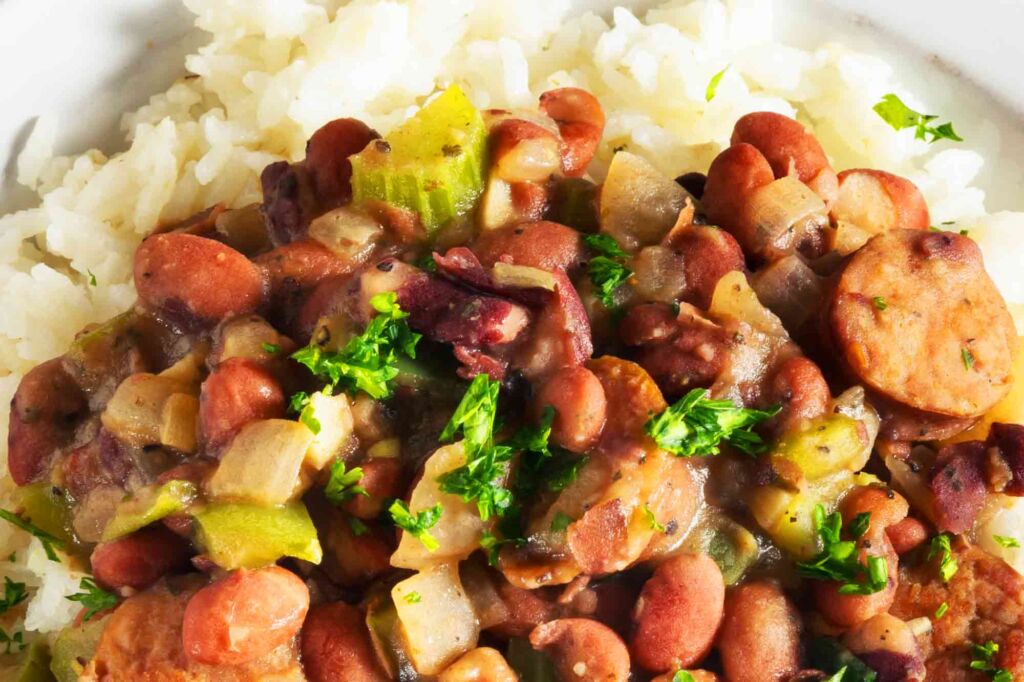 Red beans and rice was the perfect solution, and it became a staple on Monday menus in New Orleans and beyond. The dish typically includes leftover ham bone from Sunday dinner for added flavor.
Today, red beans and rice remains a beloved staple in New Orleans cuisine and can be found on both restaurant and home menus any day of the week.
This simple one-pot dish is made from basic ingredients, but the combination of flavors is both comforting and delicious. While it can be enjoyed the same day it's made, many prefer to make it a day ahead to allow the flavors to fully develop.
Instructions
Heat the shortening

in a skillet over medium heat.

Sauté the onion, bell pepper, and garlic in the hot shortening until they become tender, for about 5 to 7 minutes.

In a large pot, bring water, washed red beans, and ham hock to a boil.

Add the sautéed onion mixture, smoked sausage, and celery.
Bring it to a boil again.

Add bay leaves, Creole seasoning, thyme, and sage into the boiling water.

Reduce heat, cover the pot, and simmer the ingredients for approximately 5 hours until the beans are soft.

Discard the bay leaves and ham hock, add hot pepper sauce and serve over white rice.

Enjoy, Good Appetite!