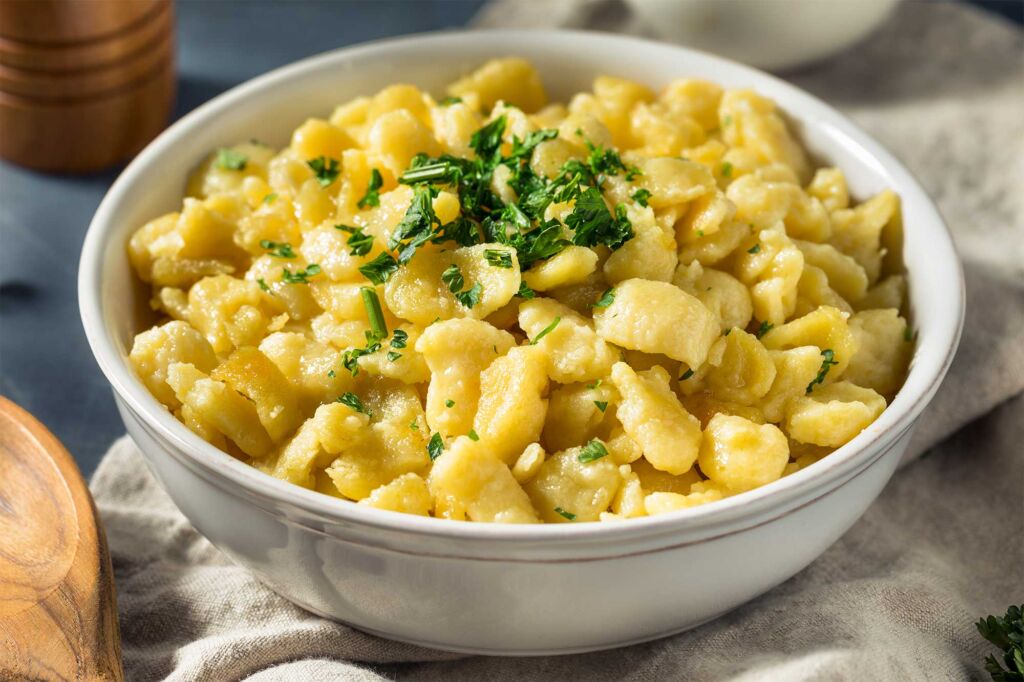 Jump to recipe
Nokedli Or Hungarian Dumplings Recipe
Nokedli are fluffy Hungarian egg noodle dumplings that are commonly used to make Chicken Paprikash, one of the country's favorite dishes.
It is flour dumplings.
Stews and paprika go best with this dumplings. I only make pasta when I'm in a hurry. The flour dumplings don't last very long either and with a good paprika they give me the feeling that I'm eating at my grandmother's tasteful menu, from home.
The dumplings are also popular in German cuisine, where they are referred to as "spaetzle" or "spätzle."
The simple shape of these homemade Hungarian dumplings hints at how long they've been around (with origins dating back into the 17th century).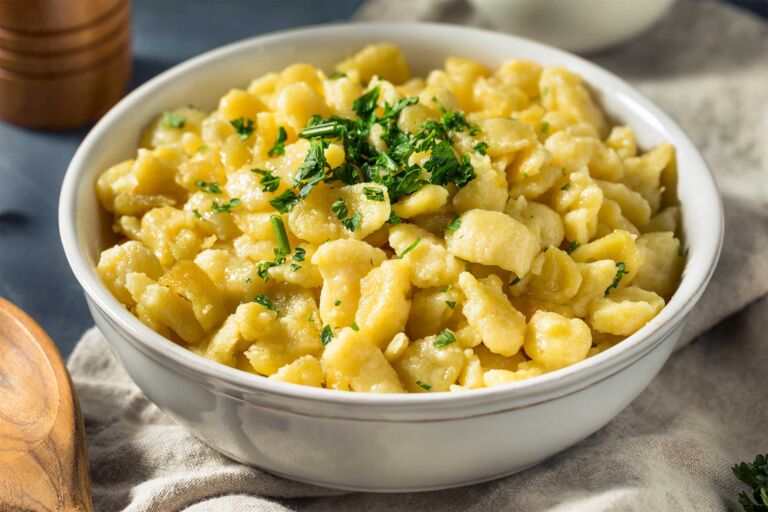 Nokedli Or Hungarian Dumplings Recipe
| Prep time | Cook Time | Rest Time | Total Time |
| --- | --- | --- | --- |
| 5 min | 8 min | - | 13 min |
Servings: 4 person
Calories: 138kcal
They can be used as a base for any dish that would normally use egg noodles (such as soups or slow cooked meats in gravy), or they can be eaten plain as a side dish.
No special tools are required to make Nokedli. The dough can be spooned through a slotted spoon, colander, or drizzled on the tips of your fingers.
Those who are looking for the simplest option can purchase a spaetzle maker, which makes forming the dumplings very quick and easy.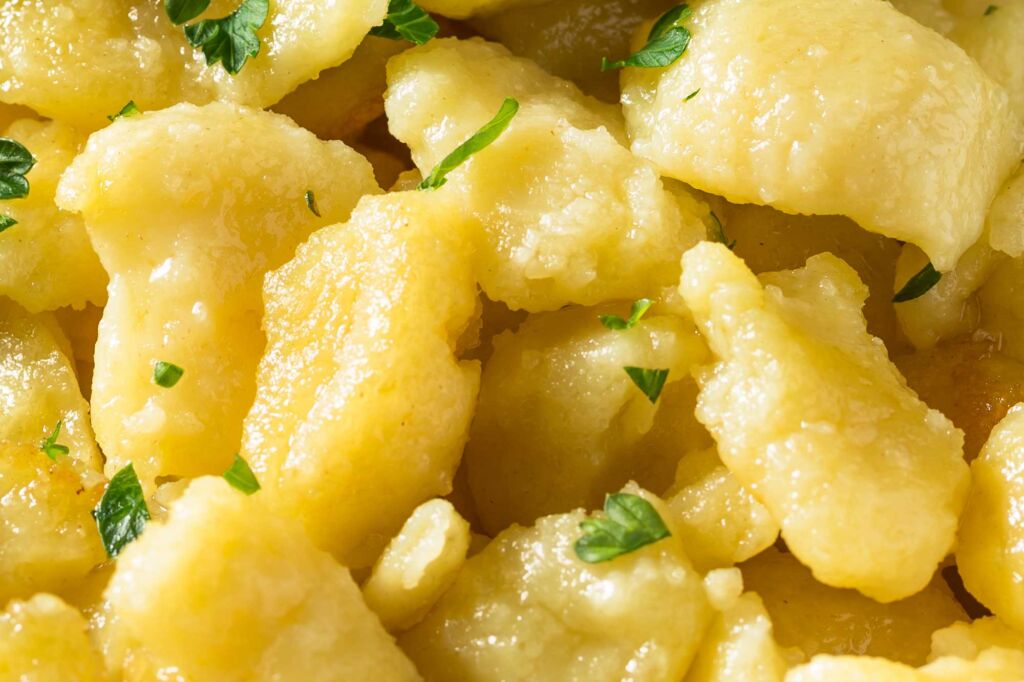 Instructions
Make just right before serving, as it hardens on standing.
Before you start, boil plenty of salt water in a pot and then reduce the heat, let it just simmer.

Whisk the flour and salt together in a bowl, and then add the eggs and stir the mixture to combine.

Add a little water several times to work together loosely with a wooden spoon.
Stir just until the ingredients are mixed. It is good if it is neither too hard nor too soft, and when you pull the wooden spoon through it, the paste closes pretty slowly behind it.

To shape the nokedli, use tools like the back of a cheese grater or a perforated spoon.
The idea is to load your chosen implement with a small amount of dough and then press the dough through the holes with a silicone spatula.
A potato ricer, which is similar to a giant garlic press, allows you to fill the hopper with dough and then squeeze out the nokedli.
If you use one with too many small holes, the extruded dough will stick together again before it hits the water.
The nokedli maker is one of the dedicated tools for shaping nokedli.
They work well and produce consistent results quickly.

Cook them about until they float to the surface, then is sure that are cooked.

Use a slotted spoon to transfer them to a bowl as they cook, and add a glug of oil, and mix well.
This helps that the nokedlis to not stick together.
Cover the bowl to keep them warm.

Enjoy, Good Appetite!