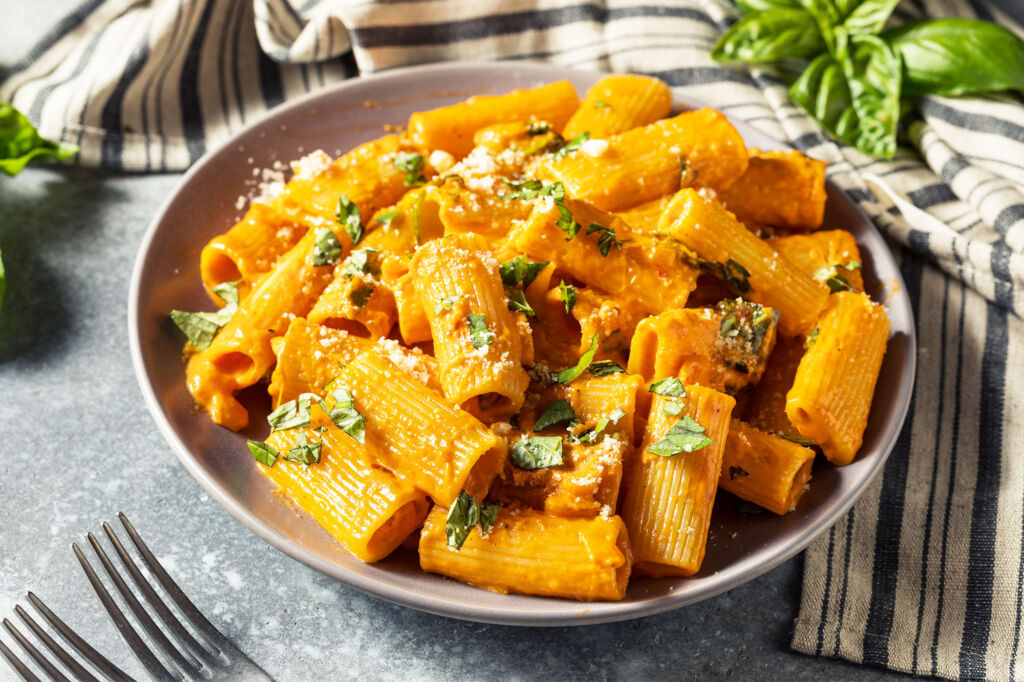 Jump to recipe
Pasta Alla Vodka Recipe
Even if it sounds strange, pasta alla vodka, this pasta recipe that has been a tradition in Italy for the last four decades, is really delicious.
Alcohol has no other role than to give a subtle, special aroma in the final preparation.
The 70's, a time of profound changes and alerts, with music, movies and lifestyle that contradicted the rigidity of the canons of Western society, was the time when in Italian cuisine appeared penne alla vodka.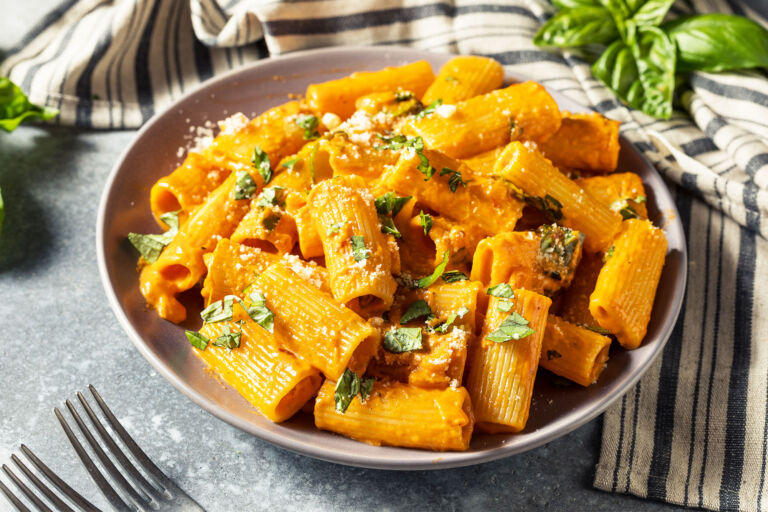 Pasta Alla Vodka Recipe
| Prep time | Cook Time | Rest Time | Total Time |
| --- | --- | --- | --- |
| 5 min | 25 min | - | 30 min |
Servings: 2 person
Calories: 860kcal
It seems, however, that three or four decades earlier, the vodka sauce had already appeared and was called "alla Russa" (Russian, due to the origin of the vodka).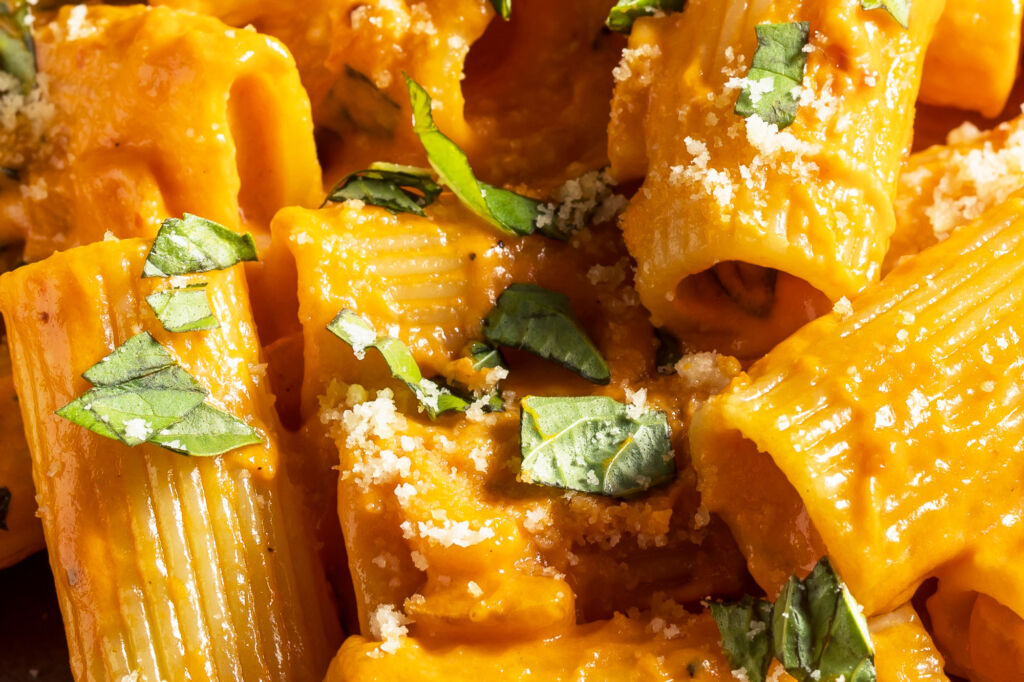 However, starting with the 70's, this type of pasta penetrates even the most conservative kitchens in the peninsula and in the 80's it is also recorded in the cookbooks.
In addition to the classic sauce, which in addition to vodka also contains crushed tomatoes, onions and sour cream, there are other variations on the same theme: pasta with vodka and salmon, pasta with vodka and caviar. 
Sounds good too, but today we will make the classic version of pasta alla vodka.
Instructions
In a large frying pan or casserole dish, heat the oil. Add the fine chopped onion. Season with salt and pepper.

Gently fry for 10 minutes, or until softened and translucent. Add the mashed garlic and chilli flakes, then fry for 30 seconds. Stir continuously.

Add the tomato purée, stir in, and cook for 2 minutes.
After 2 minutes add the vodka, stir in, and cook for 3 minutes.

Add the sour cream, stir in, and after 30 seconds remove from the heat.

Cook the pasta in salted water according to package instructions. Drain and set aside 150ml from the cooking water.

Add to the tomato sauce about 50ml of the water, then add the cooked pasta and grated cheese, tossing everything together over a low heat until well coated and glossy.

Season to taste if needed, then top with a sprinkling of extra parmesan and the roughly chopped basil leaves.

Enjoy, Good Appetite!