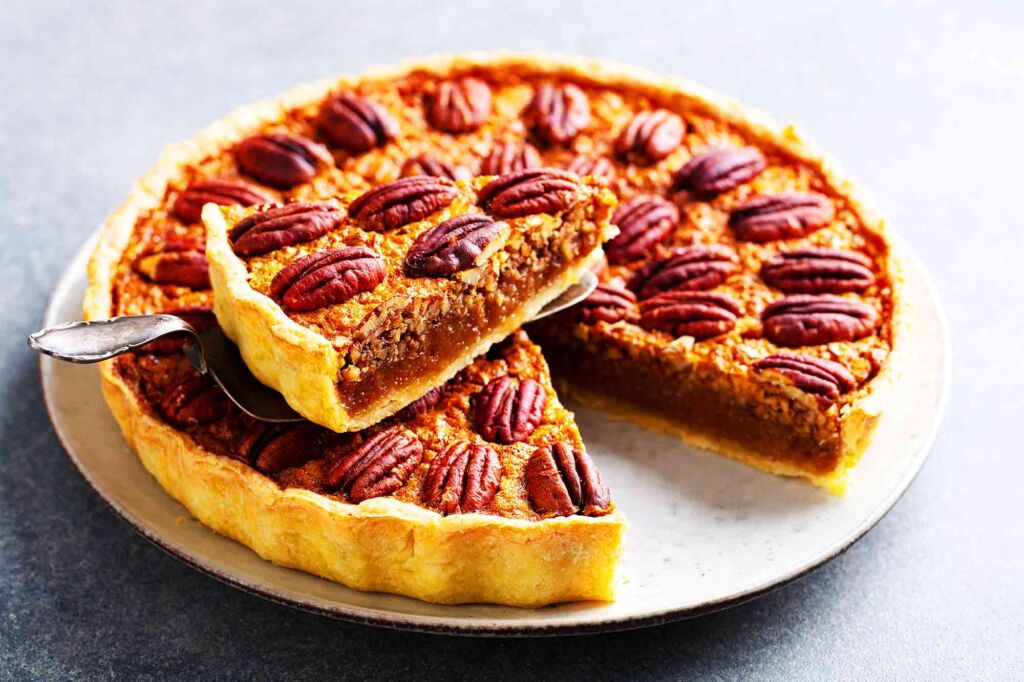 Jump to recipe
Pecan and Pumpkin Pie Recipe
This festive and very easy to make pecan and pumpkin pie recipe is a extremely delicious Thanksgiving dessert to make for family and friends.
It's simple as pie to prepare this festive delight that blends two traditional tastes. This warm and delectable pumpkin and pecan pie has a buttery pastry crust, a sweet, spiced pumpkin filling, and a maple pecan topping.
The whole family will enjoy this pie's festive Thanksgiving twist. This pie is one to try if you can't decide between pumpkin and pecan pie or if you want something a little different.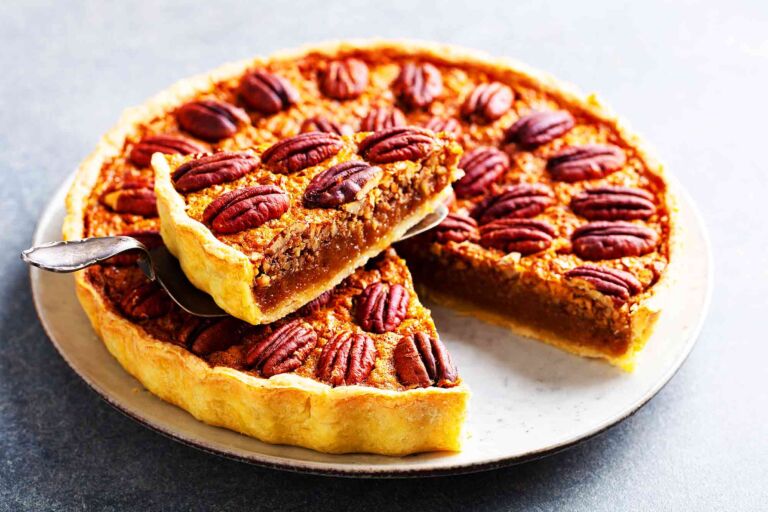 Pecan and Pumpkin Pie Recipe
| Prep time | Cook Time | Rest Time | Total Time |
| --- | --- | --- | --- |
| 15 min | 80 min | - | 95 min |
Servings: 8 person
Calories: 364kcal
The pumpkin filling has a crispy and delectable pecan topping and is smooth and creamy. Although it may seem like a lot of work for a pie, it's actually a fairly simple and quick pie to create.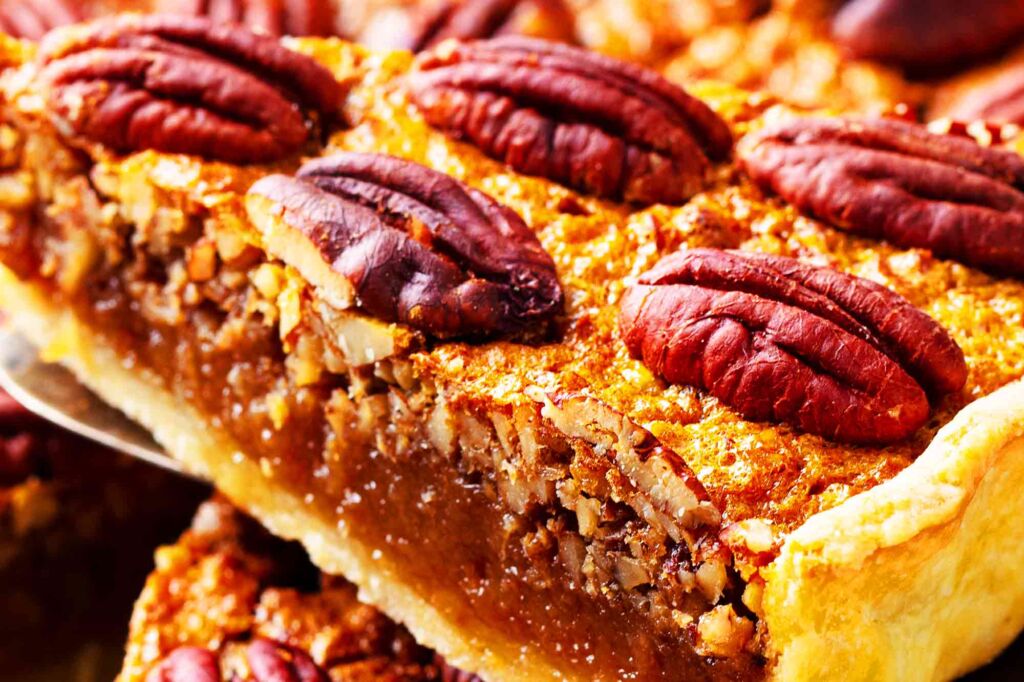 My favorite component of the entire pie is the addition of pecans, which makes it delightfully crispy and sugary-sweet. Not to mention, there is an optional, two-ingredient whipped cream that can be made with double cream and maple syrup.
The ideal finishing touch is to liberally top this pecan and pumpkin pie with rich, velvety whipped cream.
Instructions
Make the pumpkin pureé

In a pot of boiling water, cook the pumpkin for 12 to 15 minutes, or until fork-tender. Drain and leave to totally cool.

Set the oven to 180 °C (350 °F).

Grease a 20cm pie tin, line with the pastry and trim. Line with baking paper, then fill with baking beans.

After 15 minutes of baking, take out the paper and beans. Bake for another 10 minutes.

In a food processor, puree the chilled pumpkin until smooth.

Add the condensed milk, eggs, mixed spice, 50ml maple syrup, and blend again.

Make sure to leave a tiny gap at the top of the pastry when you pour the mixture into the tart pan. Not all of the filling may be required.

Bake the pie for 40 mins, or until the filling is just firm.

Mix the remaining maple syrup with the pecans in a bowl.

Place on the pie's top in the desired pattern, then drizzle with the remaining syrup.

Put it back in to the oven for another 20 to 25 minutes to toast the pecans.

Allow to cool in the tin, then chill for two hours. Remove from the tin and, if desired, dust with icing sugar.

Serve with whipped cream or ice cream.

Enjoy, Good Appetite!