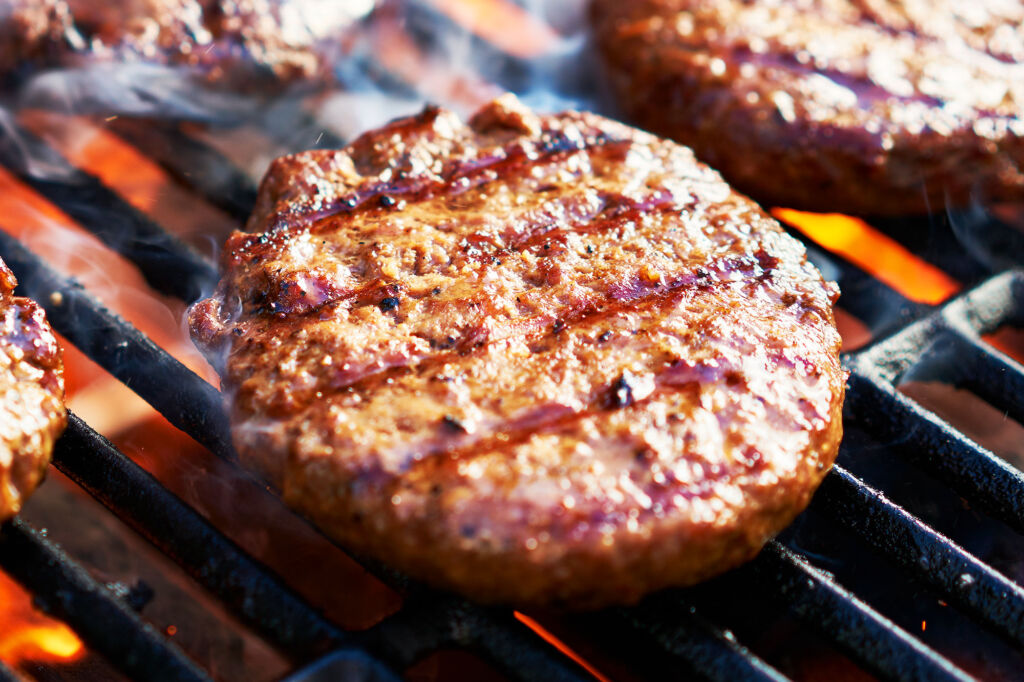 Jump to video
Jump to recipe
Pljeskavica – The Serbian Burger (Video)
Forget McDonald's, Burger King, and other fast foods, and treat yourself to a real burger. These Serbian pork, beef and lamb patties are flavorful and huge! Serve with red onion, pickles, and national treasures Ajvar with burger bun. The Youtube video has subtitles available in many languages, please turn on subtitles and please select your language.
How to prepare this recipe
Pljeskavica – The Serbian Burger is a well-known and popular dish in traditional Serbian cuisine. It is a popular street food in Serbia and can be found in many booths.
They can be made with any combination of pork, lamb and beef, and can be grilled, roasted, roasted or fried, although roasting is traditional.
Pljeskavica – The Serbian Burger is a grilled dish made of spiced pork, beef, and lamb.
It is one of Serbia's national dishes considered "the Serbian hamburger"and is also very popular in neighboring Balkan and ex-Yugoslavian countries such as Bosnia and Herzegovina, Croatia, and Montenegro. It is a main course served with onions and ajvar spread on a plate with side dishes or with lepinja (flatbread, similar to a hamburger).
Pljeskavica has recently gained popularity in other parts of Europe, and is now available in a few specialty fast food restaurants in Germany, Sweden, and Austria.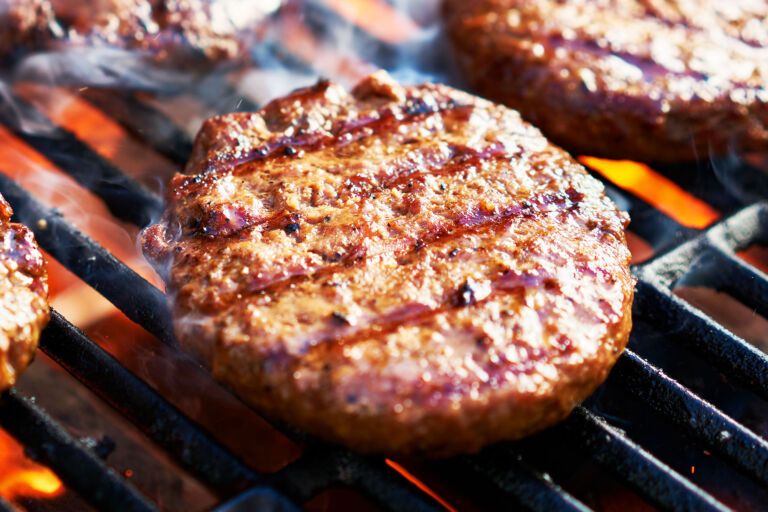 Pljeskavica – The Serbian Burger (Video)
| Prep time | Cook Time | Rest Time | Total Time |
| --- | --- | --- | --- |
| 15 min | 15 min | 360 min | 390 min |
Servings: 8 person
Calories: 371kcal
Where Did Pljeskavica – The Serbian Burger Come From?
The name pljeskavica derives comes from the way the patties are prepared. Pljesak means "to clap" or "to clap hands" in Serbian, which explains how the meat is flattened into rather large and thin medallions.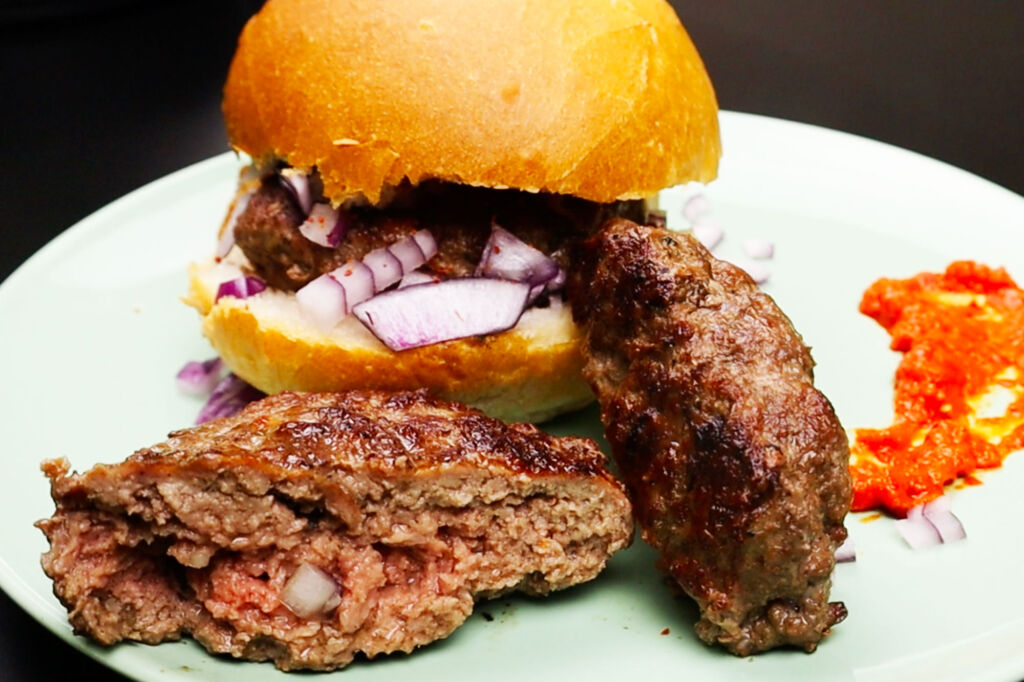 Although there is no clear origin, it is believed that this method of preparing meat was brought to Serbia by the Ottoman Empire. However, the true origins of these types of preparations can be traced back to the first civilizations on Earth, such as the Assyrians and Persians. This explains why there are so many similar recipes in the region, such as kotlet or kebabs.
There are numerous variations available today. Leskovac pljeskavica, named after the town of Leskovac in southern Serbia, is the most well-known. Every year, the traditional Leskovac Grill Festival is held there.
The world's largest pljeskavica, weighing 63 kg (130 pounds), was made there in 2016.
Ingredients
For the meat patties
For the burger assembly
Instructions
Combine ground beef, pork and lamb,

salt, hot chilli, black pepper, and sparkling water in a mixing bowl.  Mix with your hands.

Refrigerate for several hours or overnight, covered.

Divide to balls, and use a burger maker to make the patties, or use your hands to pound it to a patty.

Grill or fry your patties for about 5-7 minutes per side or more, if desired.

Take buns and assemble your burgers by spreading ajvar and adding onions as desired.

Enjoy, Good Appetite!