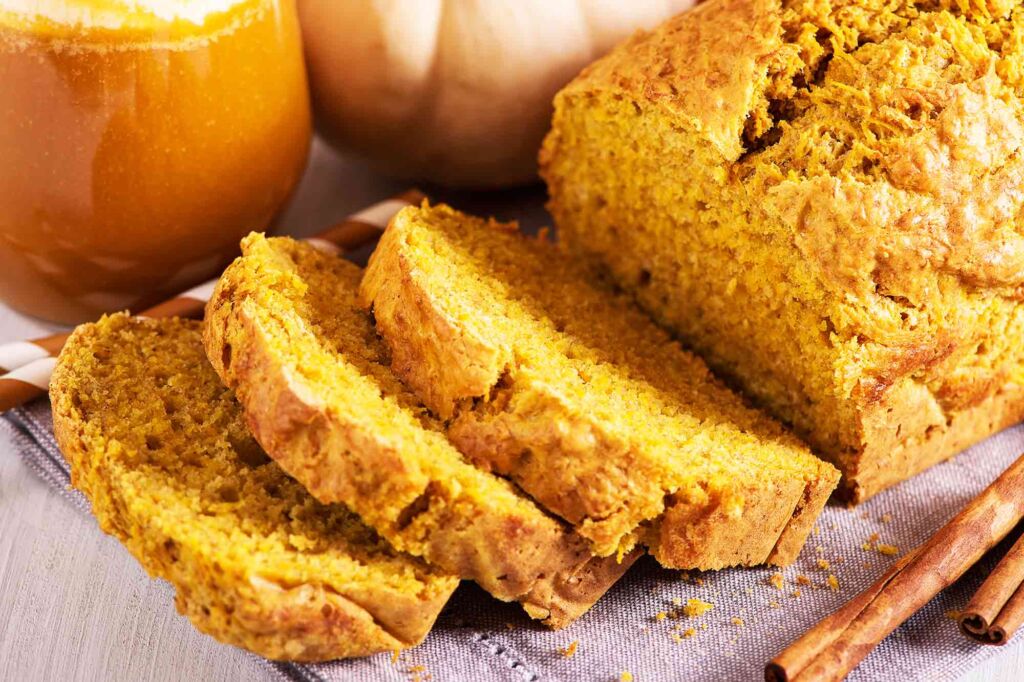 Jump to recipe
Pumpkin Bread Recipe
Warm, spiced pumpkin bread with a soft and moist crumb. The perfect fall dessert or breakfast treat. Try our easy, no-fail recipe today.
One of the things that makes pumpkin bread so delicious is the soft and moist crumb. The pumpkin puree helps to keep the bread moist, while the spices add a warm and aromatic flavor.
Pumpkin bread is often served as is, or it can be sliced and served with butter or cream cheese. It also makes a great gift, as it can be wrapped and stored for several days.
Overall, pumpkin bread is a tasty and convenient treat that is perfect for the fall season. Whether you're looking for a dessert to serve at a party or a cozy breakfast option on a chilly morning, pumpkin bread is sure to hit the spot.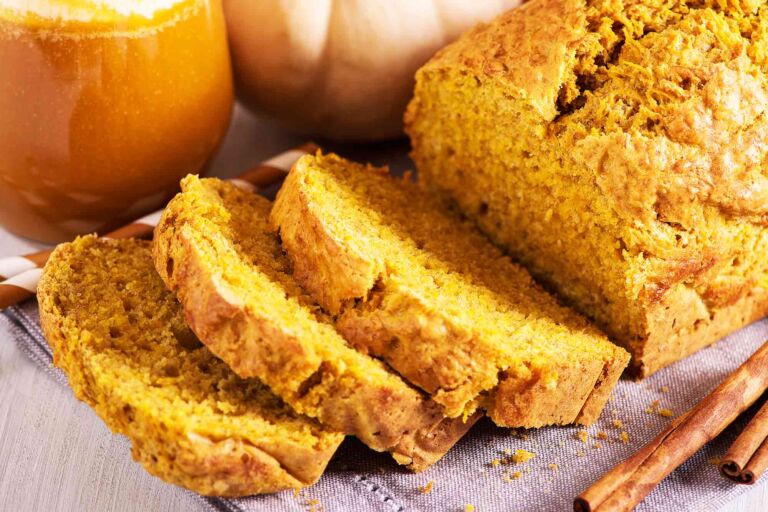 Pumpkin Bread Recipe
| Prep time | Cook Time | Rest Time | Total Time |
| --- | --- | --- | --- |
| 20 min | 70 min | - | 90 min |
Servings: 12 person
Calories: 200kcal
A Little History
Pumpkin bread has a long history and has been enjoyed by people around the world for centuries.
Pumpkin is native to North America and has been a staple food of indigenous people for thousands of years. It was one of the first crops cultivated by the early colonists in America, and pumpkin quickly became a popular ingredient in various dishes.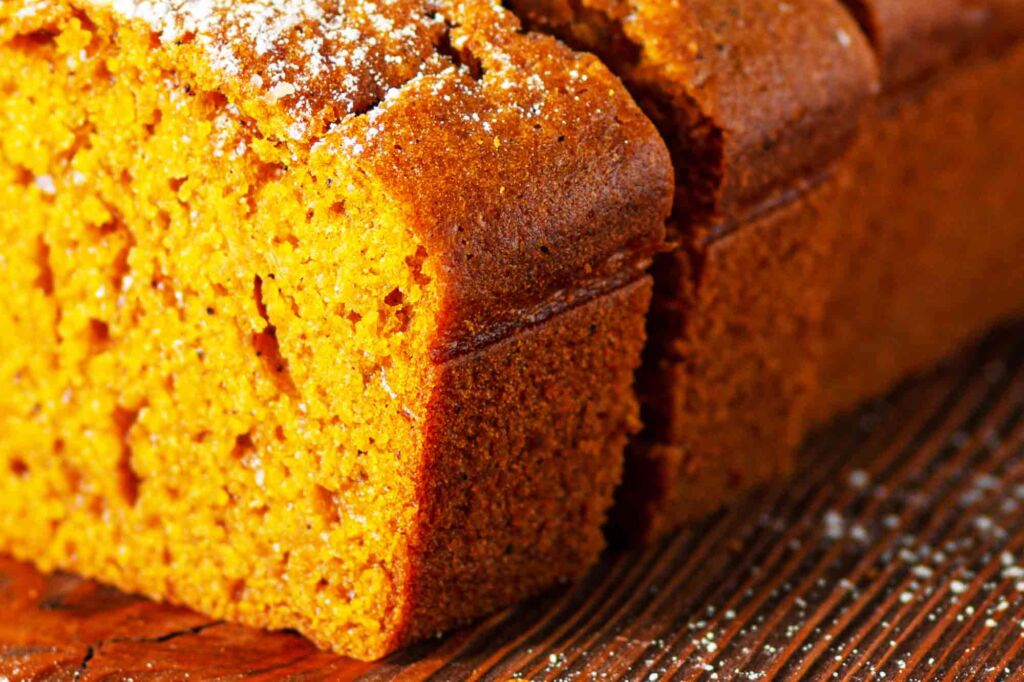 One of the earliest recorded recipes appears in the 1832 cookbook "The American Frugal Housewife," by Lydia Maria Child. This recipe called for pumpkin puree, sugar, molasses, and spices to be mixed together and baked in a loaf pan.
Since then, pumpkin bread has evolved and there are now many variations of the recipe. Some variations include the addition of nuts, chocolate chips, or dried fruit. Despite these variations, the basic concept of pumpkin bread remains the same and it continues to be a beloved fall treat.
Instructions
Let's make the Pumpkin Bread

Preheat your oven to 180°C (350°F). Grease a 9×5-inch loaf pan and set it aside.

In a medium bowl, whisk together the flour, baking powder, baking soda, cinnamon, ginger, nutmeg, cloves, and salt.

In a separate large bowl, beat the sugar, vegetable oil, and eggs together until well combined. Add the pumpkin puree and mix until smooth.

Gradually add the dry ingredients to the wet ingredients, mixing until just combined.

Pour the batter into the prepared loaf pan and smooth the top with a spatula.

Bake the bread for 60-70 minutes, or until a toothpick inserted into the center comes out clean.

Remove the bread from the oven and let it cool in the pan for 10 minutes. Then transfer the bread to a wire rack to cool completely.

When the bread is cool, slice and serve. You can store any leftover bread in an airtight container at room temperature for 3-5 days, or freeze it for longer storage.

Enjoy, Good Appetite!