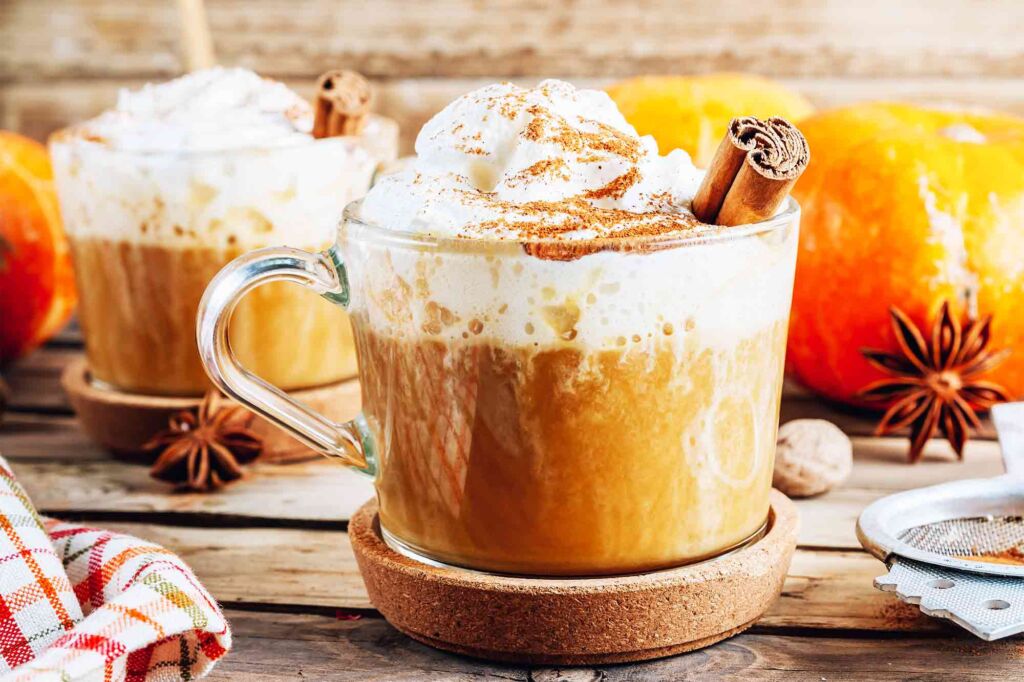 Jump to recipe
Pumpkin Spiced Latte Recipe
This pumpkin latte recipe is a cozy and comforting fall treat. It's easy to make with just a few simple ingredients and takes only 15 minutes from start to finish. You'll love the warm and creamy flavors of pumpkin and spices in this delicious coffee drink.
This pumpkin latte is a perfect way to enjoy the cozy flavors of fall. It's easy to make at home with just a few simple ingredients. Takes only 15 minutes from start to finish.
The warm and creamy combination of pumpkin and spices is sure to satisfy your craving for a comforting coffee drink.
Give it a try and enjoy the taste of fall anytime you want!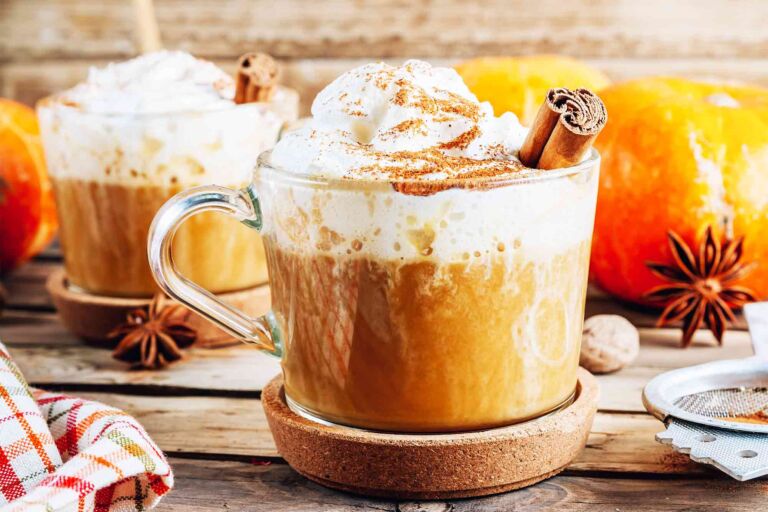 Pumpkin Spiced Latte Recipe
| Prep time | Cook Time | Rest Time | Total Time |
| --- | --- | --- | --- |
| 5 min | 10 min | - | 15 min |
Servings: 1 person
Calories: 207kcal
A Little History Of Pumpkin Spiced Latte
The pumpkin latte is a popular coffee drink that combines the flavors of pumpkin, spices, and milk with espresso or coffee. It is a popular fall and winter drink and is often served at coffee shops and cafes during these seasons.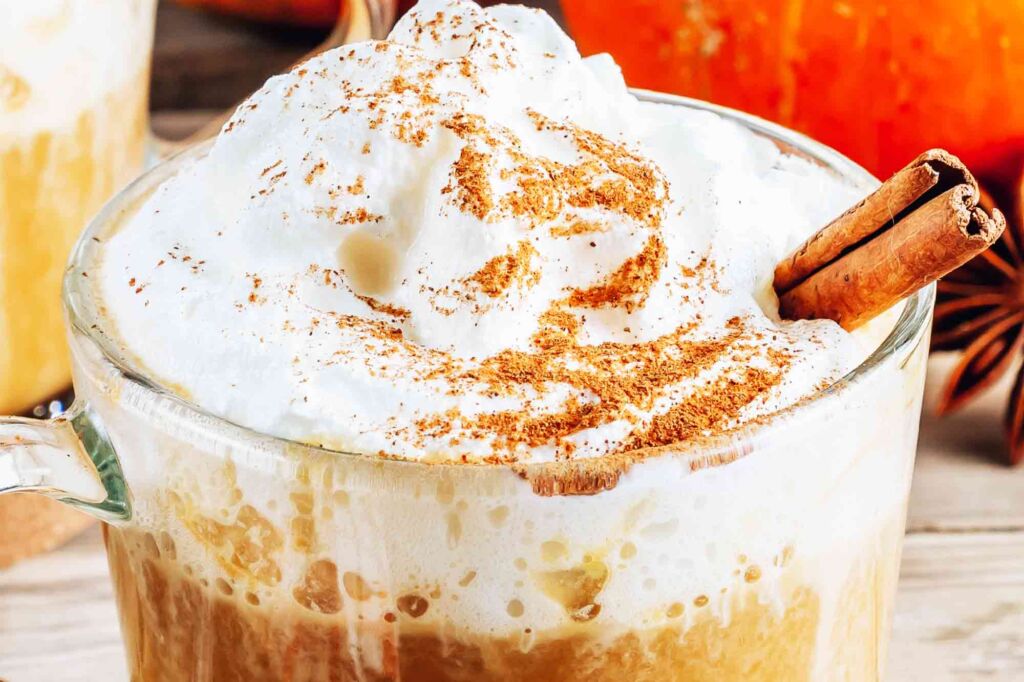 The exact origins of the pumpkin latte are not clear, but it is likely that it emerged as a variation of the traditional latte sometime in the late 20th or early 21st century. Pumpkin-flavored drinks have a long history, with pumpkin-flavored beers and other beverages being enjoyed for centuries. The combination of pumpkin and coffee likely emerged as a way to bring the warm, cozy flavors of fall into a popular coffee drink.
Today, pumpkin lattes are enjoyed by people all around the world as a delicious and comforting fall and winter treat. They can be made at home or purchased at coffee shops and cafes, and they are often served with whipped cream and a sprinkle of pumpkin pie spice on top.
Instructions
In a small saucepan, combine the milk, pumpkin puree, sugar, pumpkin pie spice, and vanilla extract.

Heat over medium heat, stirring occasionally, until the mixture is hot and steaming.

Pour the hot coffee or espresso into a mug.

Add the hot pumpkin mixture to the mug and stir well to combine.

Put on to the top whipped cream. (optional)
Decorate with cinnamon stick.

Serve hot and enjoy!