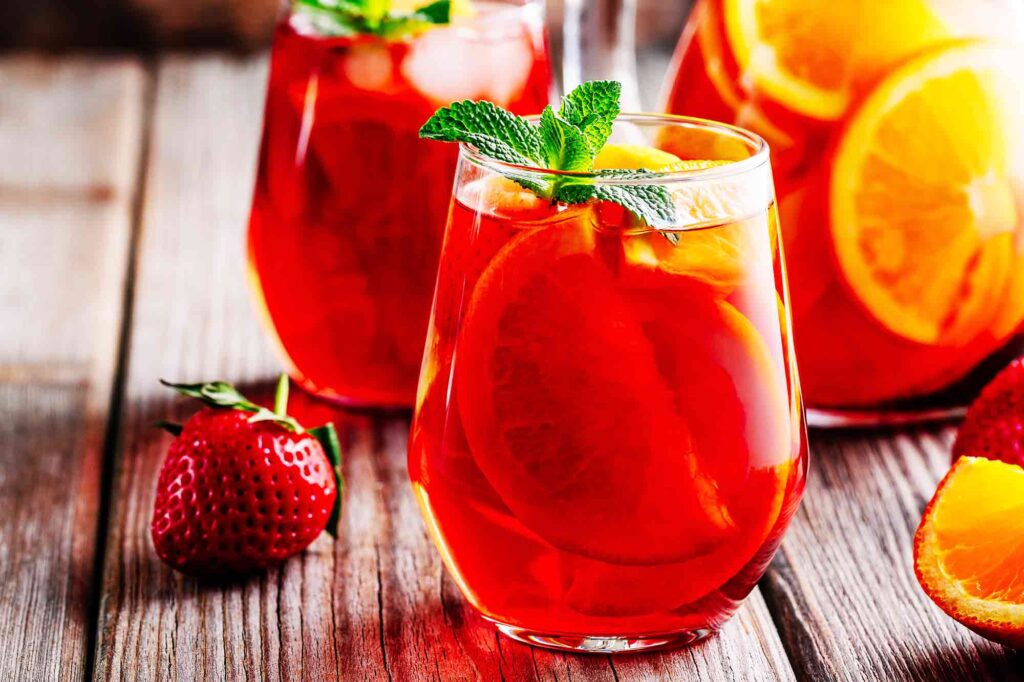 Jump to recipe
Red Sangria Recipe
Enjoy the fruity and refreshing taste of Red Sangria, perfect for summertime. Learn how to make this classic Spanish cocktail with our recipe!
Red sangria is a delightful alcoholic drink that is known for its fruity and refreshing flavor, making it a popular choice during the summertime. The drink has been around for centuries and is believed to have originated in Spain.
The word "sangria" is derived from the Spanish term "sangre," which means "blood," and refers to the drink's vibrant and deep red color. It is a drink that is loved and enjoyed by people worldwide for its unique flavor profile and perfect balance of sweetness and tanginess.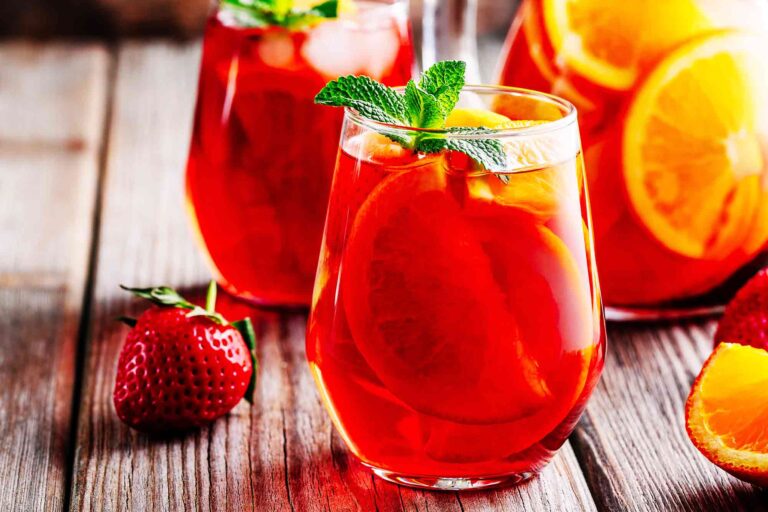 Red Sangria Recipe
| Prep time | Cook Time | Rest Time | Total Time |
| --- | --- | --- | --- |
| 15 min | | 600 min | 615 min |
Servings: 6 person
Calories: 195kcal
While the origin of red sangria
is not precisely known, it is commonly thought to have been created to enhance the taste of low-quality wine. Wine of the past was often subpar in quality and needed to be blended with other ingredients to make it more palatable. By adding fresh fruits and other flavors to the wine, its unpleasant characteristics could be masked, resulting in a more enjoyable beverage.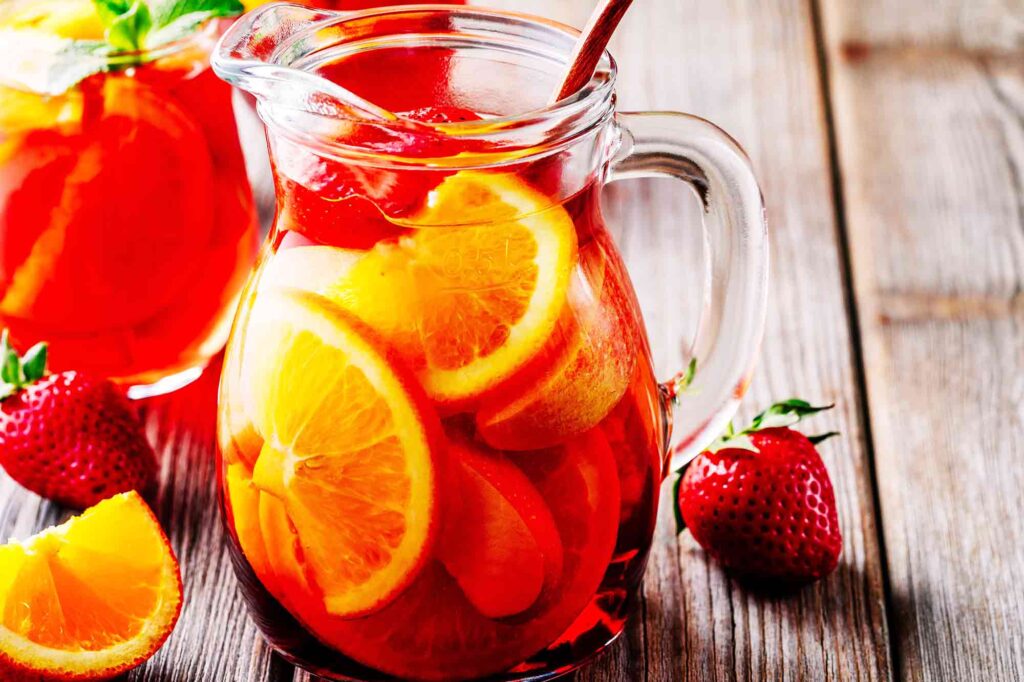 Today, red sangria is enjoyed all over the world and has become a popular party drink. It is especially popular in the summertime when it can be served cold and enjoyed outdoors. The fruity and refreshing taste of red sangria makes it the perfect drink to sip on a hot day.
Instructions
In a large pitcher, combine red wine, brandy, orange juice, and the simple syrup. Stir well to combine.

Add sliced oranges, lemons, limes, strawberries and apples to the pitcher.

Cover and refrigerate for at least 4 hours or overnight to allow the flavors to meld.

To serve, fill glasses with ice and pour the sangria over the ice.

Garnish with additional fruit if desired.

Enjoy!