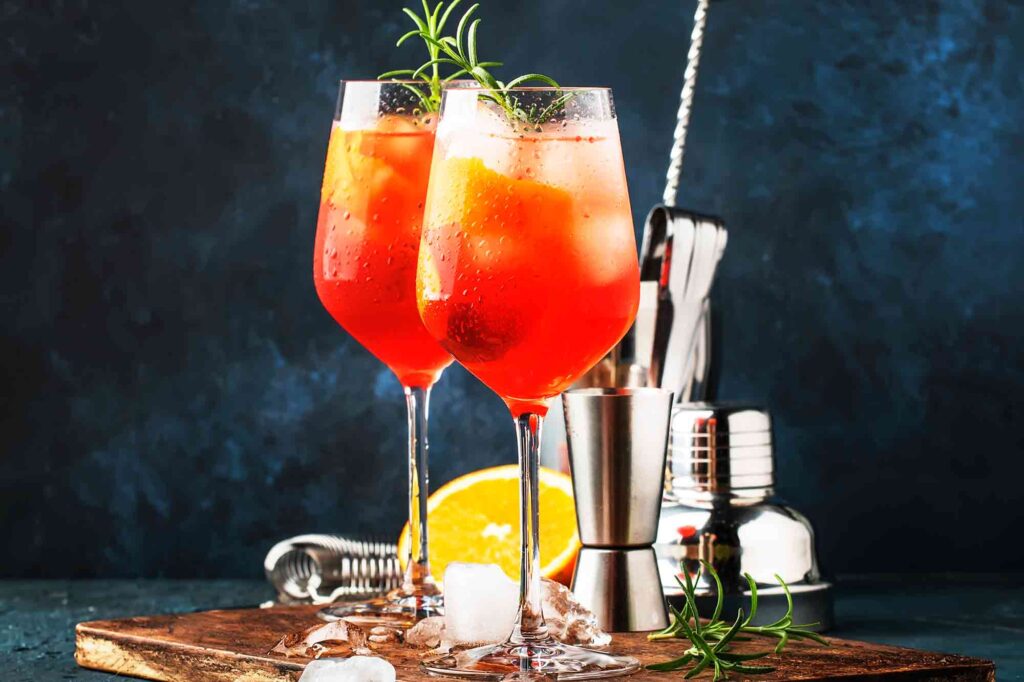 Jump to recipe
Red Vodka Spritz
Sip on the exquisite red vodka spritz, a delightful fusion of fruity flavors and effervescence. Elevate your cocktail experience.
Presenting the ultimate vodka spritz, an invigorating and ideal choice for social gatherings!
It boasts an exquisite appearance, brimming with a burst of fruity essence, and effortlessly prepared.
Certain occasions warrant a traditional libation, while others demand an eccentric and exclusive artisanal concoction. However, there are instances when a more casual, convivial beverage is desired. There's no need for embarrassment, as this delightful elixir is guaranteed to tantalize your taste buds. Indulge in this effervescent and fruity Vodka Spritzer!
I find it delightful to offer a unique cocktail to entertain our summer garden party guests, as it sets a joyous ambiance. This vodka spritzer perfectly complements the occasion.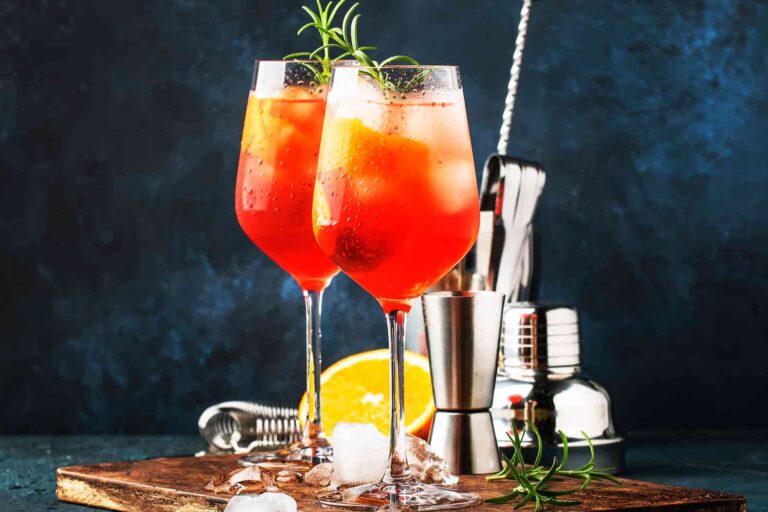 Red Vodka Spritz
| Prep time | Cook Time | Rest Time | Total Time |
| --- | --- | --- | --- |
| 10 min | | - | 10 min |
Servings: 1 person
Calories: 149kcal
The vodka spritz
has become a popular and enjoyable cocktail in recent years. While its exact origins remain uncertain, spritz-style drinks have a long-standing history originating from Europe. The term "spritz" originates from the German word "spritzen," meaning "to spray" or "to splash." It is believed to have emerged in the 19th century in what is now northern Italy, particularly the Veneto region.
Traditionally, spritz cocktails combined white wine with sparkling water or soda, along with a bitter liqueur like Aperol, Campari, or Select. However, the introduction of vodka as the base spirit has given rise to the vodka spritz, providing a fresh twist on the classic recipe.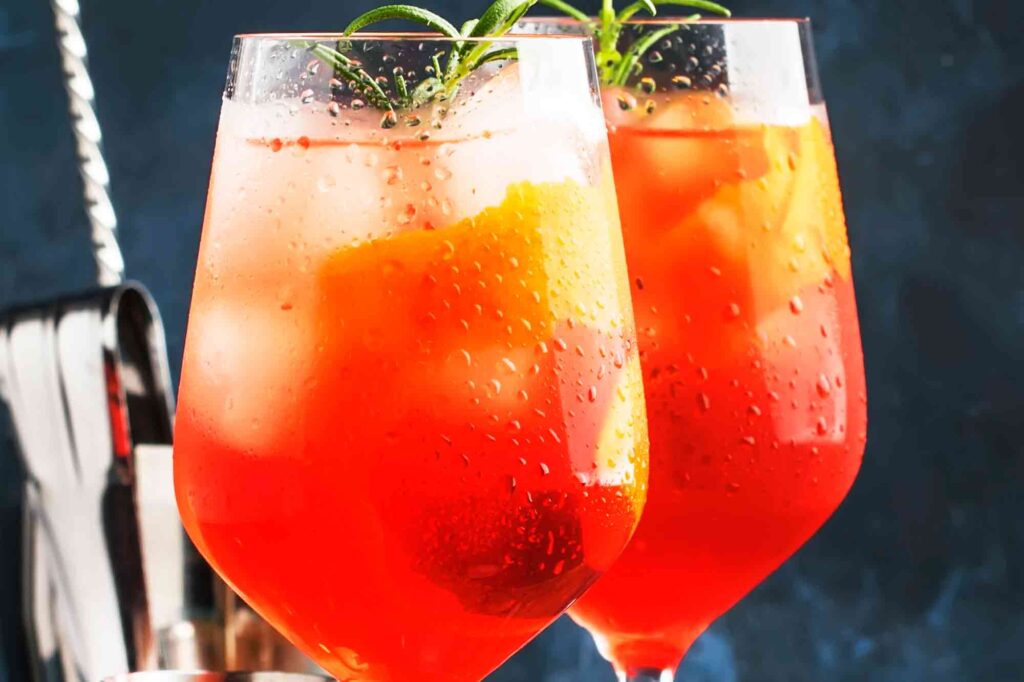 The vodka spritz is renowned for its adaptability, allowing for various flavors and garnishes. Typically, it blends vodka with sparkling water or soda, complemented by a touch of fruit juice or flavored syrup to enhance the taste. The result is a revitalizing and effervescent cocktail, perfect for summer get-togethers, parties, or simply unwinding after a long day.
Whether you prefer the timeless classic spritz or the contemporary vodka variation, the vodka spritz remains a beloved and invigorating drink that continuously evolves, captivating cocktail enthusiasts worldwide. Let's raise a glass to the enduring charm of this delightful beverage!
Instructions
In a cocktail shaker, muddle the raspberries, strawberries, blackberries, and mint leaves until well crushed, or use a food processor or a fork.

Add vodka, orange juice, and simple syrup to the shaker.

Fill the shaker with ice cubes and shake vigorously for about 15 to 25 seconds.

Strain the mixture into a glass filled with ice.

Top it off with the sparkling water.

Garnish with orange slices and a sprig of mint or rosemary.

Serve and enjoy your refreshing Red Vodka Spritz!