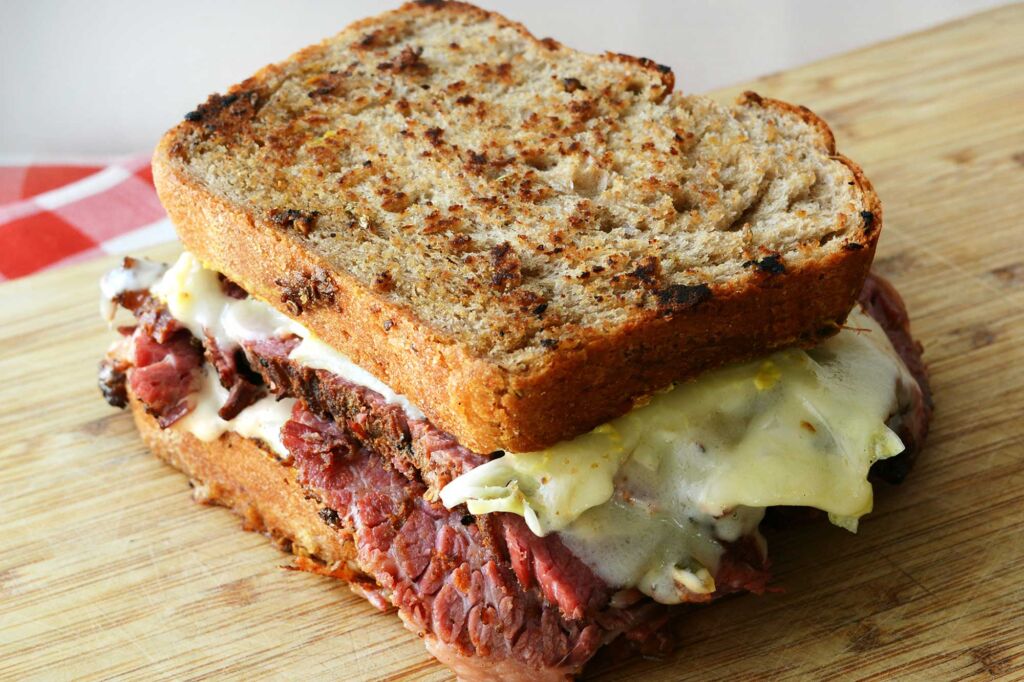 Jump to recipe
Reuben Sandwich Recipe
The Reuben Sandwich is made with corned beef, or pastrami, sauerkraut, Swiss cheese, and Russian dressing. 
Usually served with rye bread although pumpernickel bread has traditionally been used.
There are several versions of the origin of the reuben sandwich. Some say it was invented in New York at the Reuben Restaurant in Manhattan.
The most accepted theory is that it was created to pay off a bet, by Reuben Kulakofsky in the 1920s, in Omaha, Nebraska.
Like everything that is absolutely brutal and delights lovers of the maximum taste level, this sandwich has its origin in in the United States. 
Exactly where is a dispute that has been raging for years, but there are a few famous restaurants serving the best versions of the Reuben sandwich (Katz's Deli, Eisenberg's Sandwich Shop, Carnegie Deli) and it has become a city staple from New York.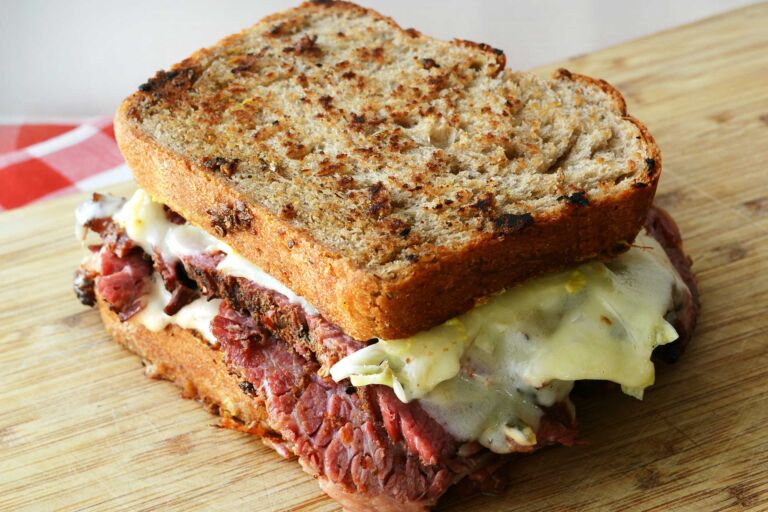 Reuben Sandwich Recipe
| Prep time | Cook Time | Rest Time | Total Time |
| --- | --- | --- | --- |
| 15 min | 10 min | - | 25 min |
Servings: 4 person
Calories: 293/100gr kcal
The most important thing in making a good Reuben sandwich is to stick to the original version, although some substitute pastrami for the corned beef. It is also important to buy a good Russian dressing, and if not, then make it yourself at home in a moment (the homemade one is better, of course).
The sauerkraut is essential, it gives it a great touch. And finally, use a good rye bread and Swiss cheese that melts luxuriously.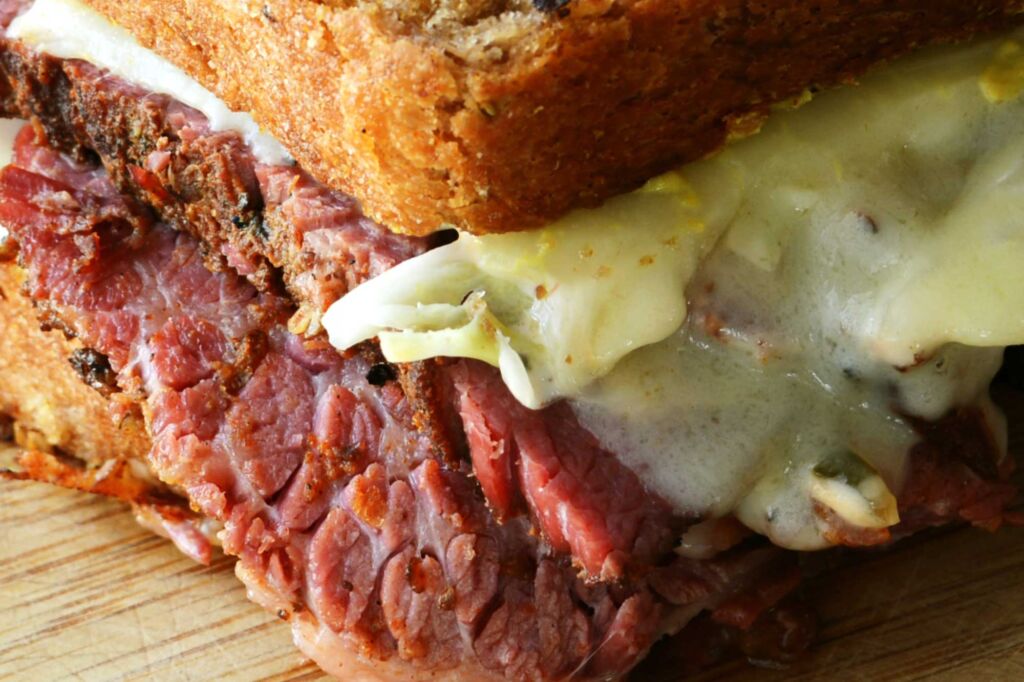 Instructions
Make the Russian dressing.

Melt butter in a pan over medium heat.
When the pan is hot, add the meat and cook until just heated through.

Spread the breads with butter and toast them in a pan on both sides.

Place the bread on a plate, butter side down.

Add the toppings to each sandwich. Spread the Russian dressing, top with the warmed meat, cheese and then sauerkraut.
Finish with the bread slice to create a sandwich.

Enjoy, Good Appetite!