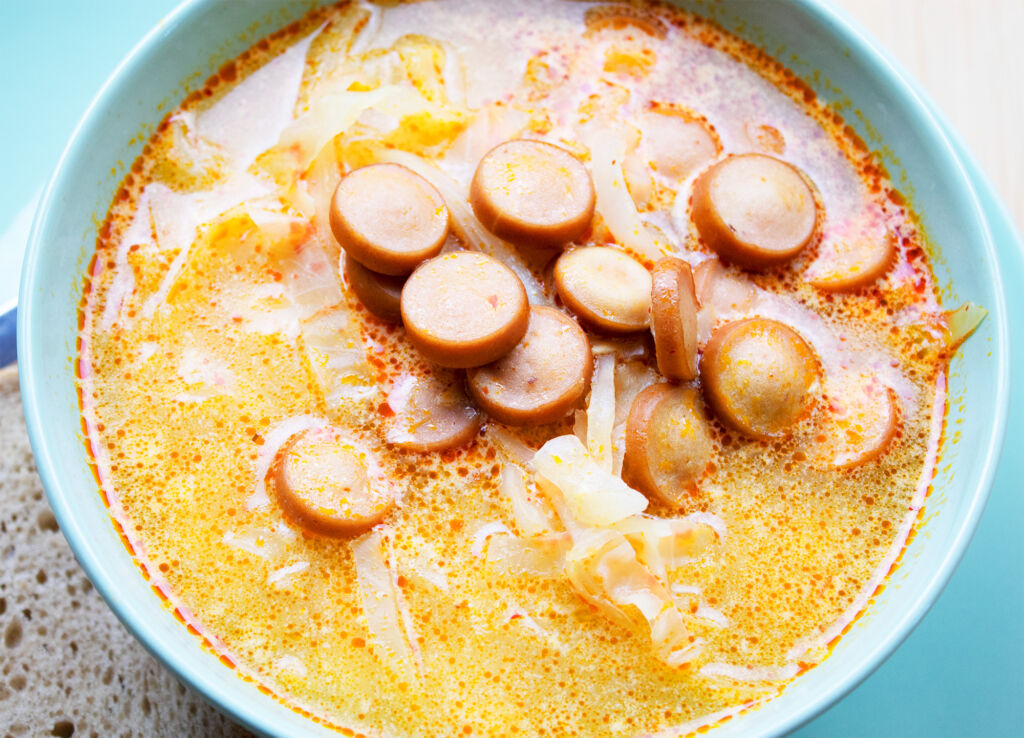 Jump to video
Jump to recipe
Rich, Tasty Frankfurter Sausage Soup Recipe (Video)
This is the recipe for the perfect Frankfurt soup - A real winter classic, its true, not the authentic one, but really tasty. Anyway, authentic one will come also soon :-)
How to prepare this recipe
This Frankfurt soup is so rich that it could even be a main course. You will spoon it very happily.
This Frankfurt soup full of cabbage is good for body and soul. It's impossible to spoil, just make sure you cook good quality sausage in it.
Several variants are known, there are housewives who also enrich it with beetroot. Anyway, if you try this recipe, I am sure, you will make it this way another time.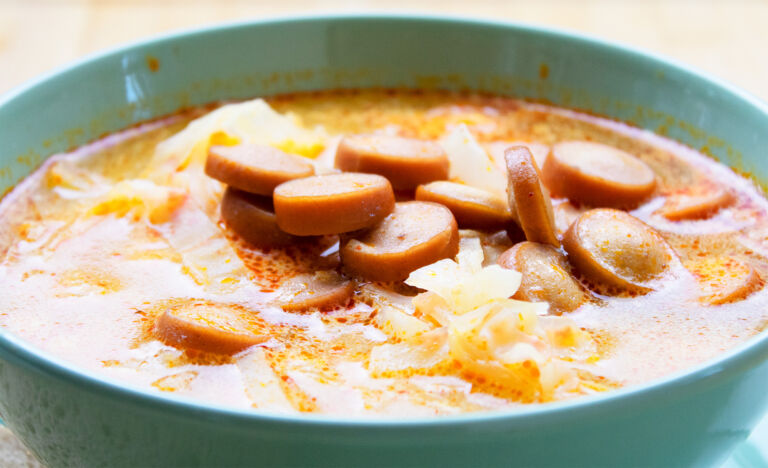 Rich, Tasty Frankfurter Sausage Soup Recipe (Video)
| Prep time | Cook Time | Rest Time | Total Time |
| --- | --- | --- | --- |
| 15 min | 20 min | - | 35 min |
Servings: 4 person
Calories: 230kcal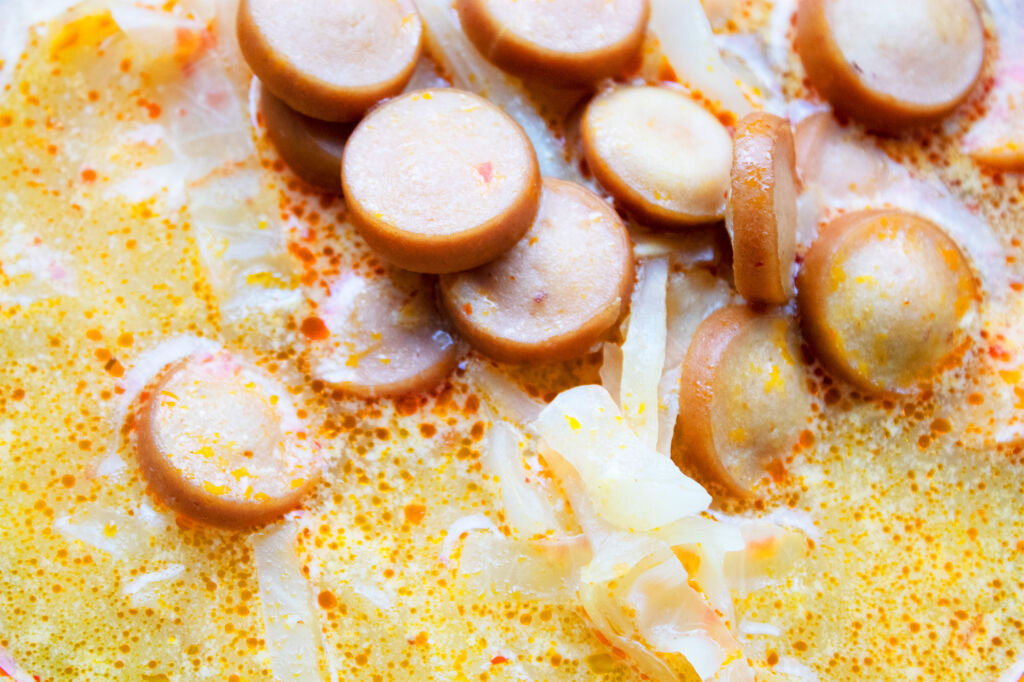 Instructions
Heat oil.
Meanwhile chop the onion, and sauté in the hot oil.

Grate the garlic, and sauté together with the onion.

Slice the sausages and add to the onion and garlic. Sauté together.

Meanwhile slice the cabbage and set aside.
Add flour to the mix, stir, and after 2 minutes cover with water.

Add the cabbage to the soup, stir, then fill the pot with water, and cook until cabbage is totally cooked.
Approx 20 minutes.

When the soup is totally cooked, add the milk and sour cream. Bring it to boil, and is done.
Serve with sour cream (optional) and a slice of bread.

Enjoy, Good Appetite!