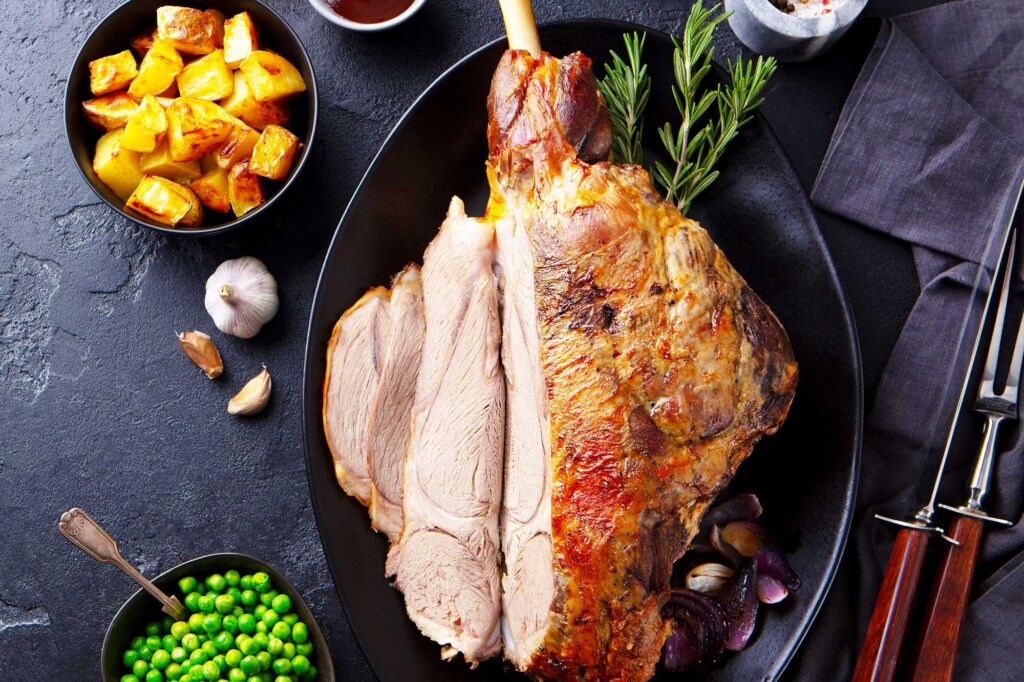 Jump to recipe
Roasted Leg Of Lamb Recipe
Roast Leg of Lamb – A foolproof recipe with only a few ingredients! Leg of lamb that is perfectly tender and succulent, seasoned and roasted to perfection.
Roasted Leg Of Lamb with rosemary is one of the essential pieces of Easter!
We can serve thinly sliced. It is soft, crumbly, delicious food. The aroma of roasting Spring Lamb with garlic and rosemary conjures up one of those food memories that can transport you back to your childhood and make your mouth water just thinking about it!
This Roasted Leg Of Lamb recipe requires very little time, effort, or ingredients. Every time, you'll get extremely tender, delectable lamb. It's simple and foolproof, even for inexperienced cooks!
Elevate your dinner table, whether it's for a weeknight meal, a special occasion, or even an Easter supper worthy of the occasion.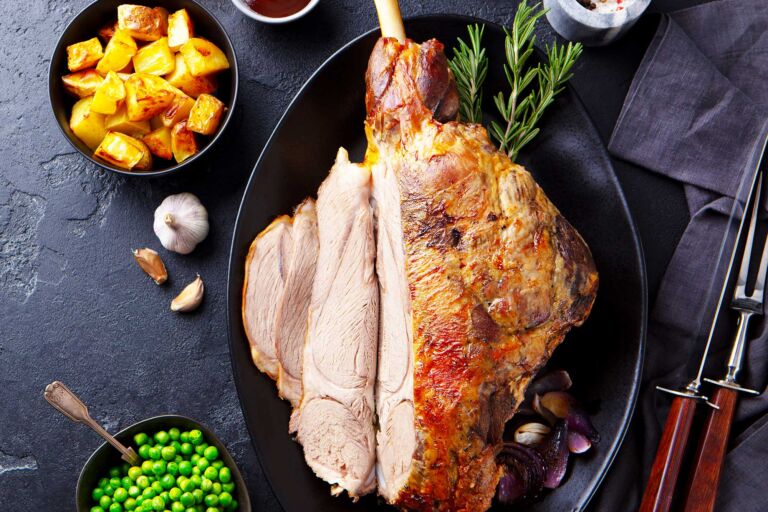 Roasted Leg Of Lamb Recipe
| Prep time | Cook Time | Rest Time | Total Time |
| --- | --- | --- | --- |
| 20 min | 200 min | 480 min | 700 min |
Servings: 6 person
Calories: 110kcal
A Little History of Roasted Leg Of Lamb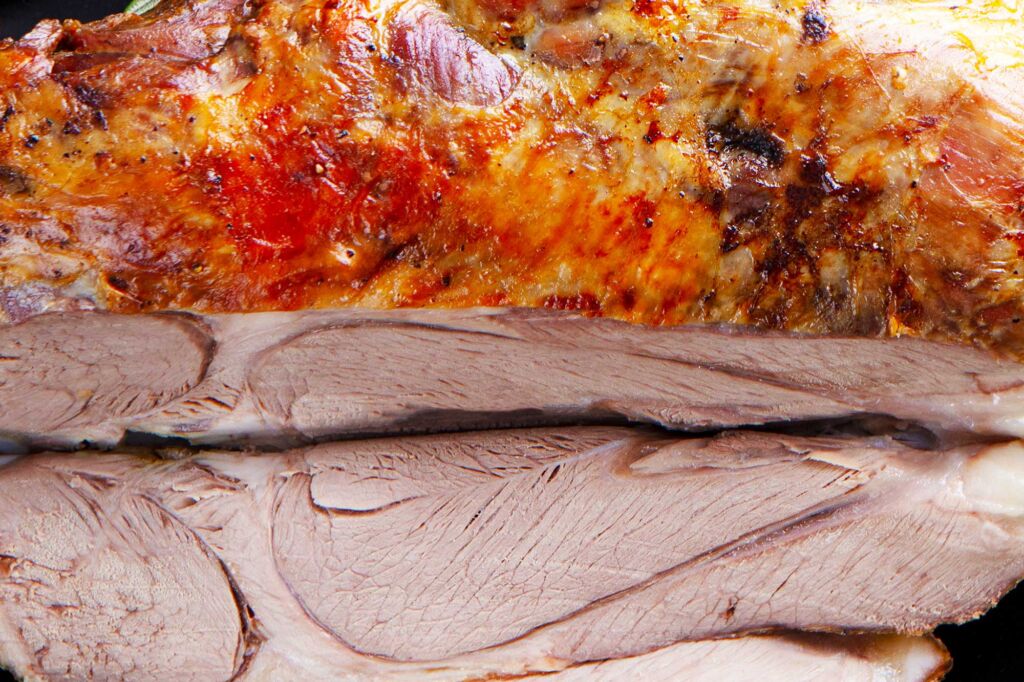 The origins of the Easter Sunday Roast Lamb can be traced back to the Jewish people's biblical Passover.
In the hope that the angel of God would "pass over" their home and bring no harm, a sacrificial lamb was roasted and eaten with unleavened bread and herbs.
Christians frequently refer to Jesus as The Lamb of God, and as religions converged, lamb became a traditional Easter Sunday meat.
Instructions
To make really tender roast lamb,

we need to marinate the meat. To do this, wash the meat in cold water.
Allow to drain, then wipe off the excess water with a paper towel.

Chop 3-4 cloves of garlic, put it in the milk, then put the leg of the lamb.

Cover with foil and put it in the refrigerator for 8-10 hours. In this 8 – 10 hours turn the meat in the marinade as many times as possible.

After 8 – 10 hours take the lamb leg out of the milk. Slightly incise the thigh at the bone and sprinkle with freshly ground pepper.

After curing, salt the meat.

Heat 2 tablespoons of oil in a pan and fry each side, then transfer to a baking tray.

Pour the wine into the pan to dissolve the delicious flavours, bring to a boil and pour over the lamb.

Place the halved onions and garlic in the baking tray next to the meat, sprinkle with the marinade, except for the lemon zest. 

Seal well with aluminum foil, then place in preheated oven at 180°C  (356 °F).

While our lamb is roasting, check from time to time, sprinkle the meat with the juice.

If necessary, replace the liquid with wine or water to keep it from burning.

Bake under the foil for about 3 hours. When the roast lamb is tender, remove the foil and roast slightly.