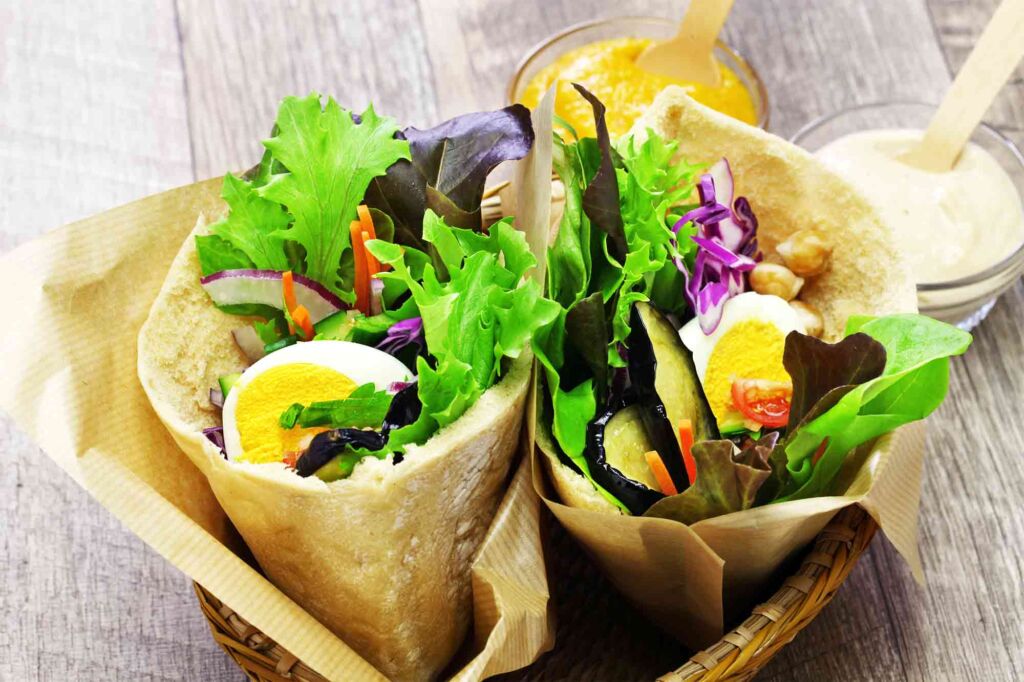 Jump to recipe
Sabich Sandwich Recipe
Sabich a popular Israeli street food, is made with fried eggplant, hardboiled eggs, tahini sauce, hummus, Israeli salad, and Amba.
Sabich is a sandwich created by stuffing pita bread with fried eggplants, hard-boiled eggs, tahini sauce, Israeli salad, hummus, pickled mango sauce (amba), and parsley. It was first introduced to Israel in the 1940s and 1950s by Iraqi Jews. It can be obtained from a variety of street food sellers and is frequently consumed as a snack or for breakfast on Sabbath mornings.
This delicious vegetarian dish has fresh vegetables, protein, and lots of flavor. Never forget the tahini, because It ties everything together.
For a delicious evening dinner, try replacing the conventional Middle Eastern falafel sandwich with this Sabich sandwich.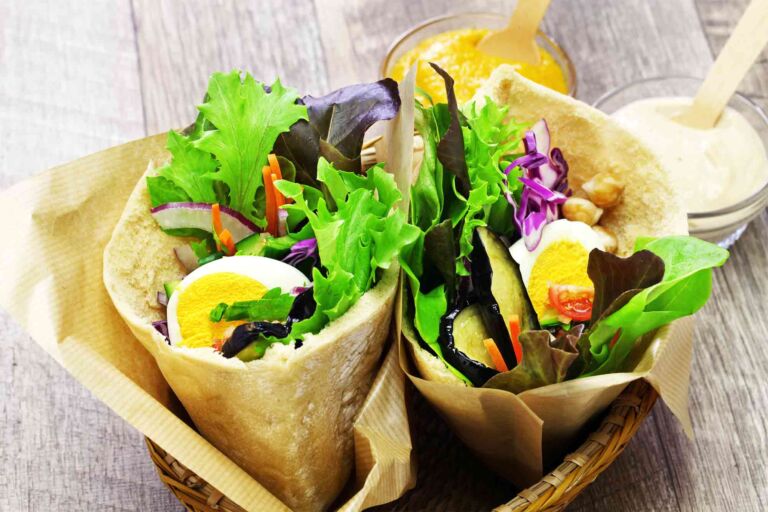 Sabich Sandwich Recipe
| Prep time | Cook Time | Rest Time | Total Time |
| --- | --- | --- | --- |
| 15 min | 15 min | - | 30 min |
Servings: 2 person
Calories: 680kcal
Origins of Sabich Sandwich
While the origins of this distinctive Iraqi-Israeli fusion are unclear (several Israelis claim to have originated it), it is known that it was brought to Israel by Jews who emigrated from Iraq in the 1950s.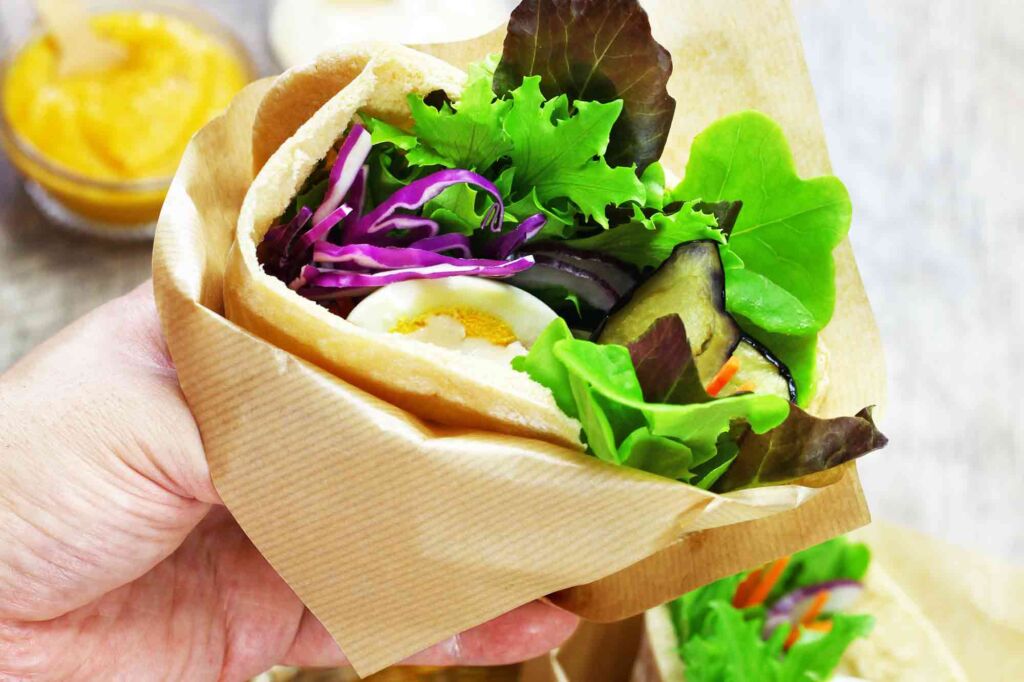 In Iraq, it was a common dish for the morning of Sabbath, the Jewish holy day of rest (where no cooking was allowed hence cold meals were consumed).
Others point out that the name Sabich derives from the Arabic word for morning, Sabah, which makes sense given that it was eaten at breakfast.
According to one urban legend, the name Sabich is an acronym for what's within it: SAlat – BItza – CHatzil (salad, egg, eggplant).
Instructions
Place over medium-high heat a large griddle or frying pan.

Oil-brush the aubergine slices, then fry them till golden brown, smokey, and tender on all sides.

Salt the aubergine, then set it aside.

In the meantime, combine the tomatoes, cucumber, parsley, 1 teaspoon of lemon juice, and oil in a bowl.

To taste, add salt and freshly ground black pepper. Place aside.

Combine the vinegar and salt with the cabbage in a separate bowl. Place aside.

Make sauce for Sabich Sandwich

Combine tahini and yoghurt in a small bowl and mix until smooth. Add  1 tablespoon of water and the remaining lemon juice. Salt to taste and stir until smooth. Place aside.

In the toaster, Toast the pitta bread, and gently split to create a pocket. Spread the hummus in to the bread.

Place the fried aubergine on top, then top with sliced eggs, pickled cabbage and cucumber mixture, and tahini sauce.

Serve with a pickled chili on top.

Enjoy, Good Appetite!