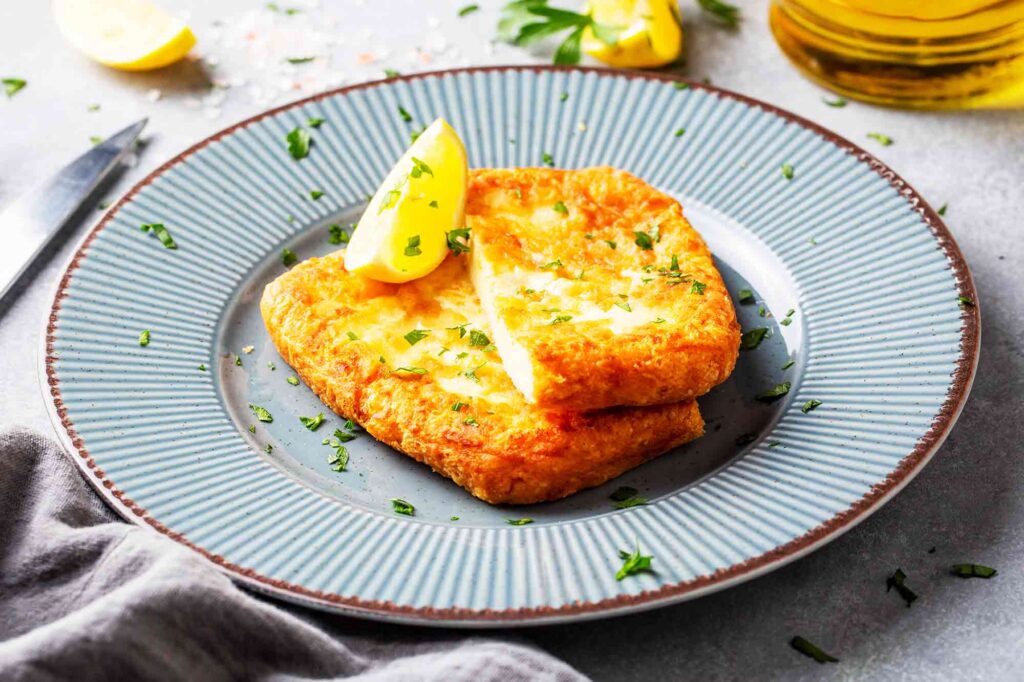 Jump to recipe
Saganaki, Greek Fried Cheese
Learn how to make traditional Greek Saganaki, a delicious fried cheese dish. Choose the right cheese, coat it in flour, and fry until golden and crispy.
To prepare the traditional Greek dish of Saganaki, Greek Fried Cheese, we begin by coating the cheese with flour and frying it in a hot pan until it becomes golden brown and forms a crispy crust on the outside while melting on the inside. The resulting taste is truly delightful!
Saganaki is a Greek appetizer that comes in various forms and is cooked in a small pan called "saganaki" or "sagani". This pan has a thick bottom and two handles.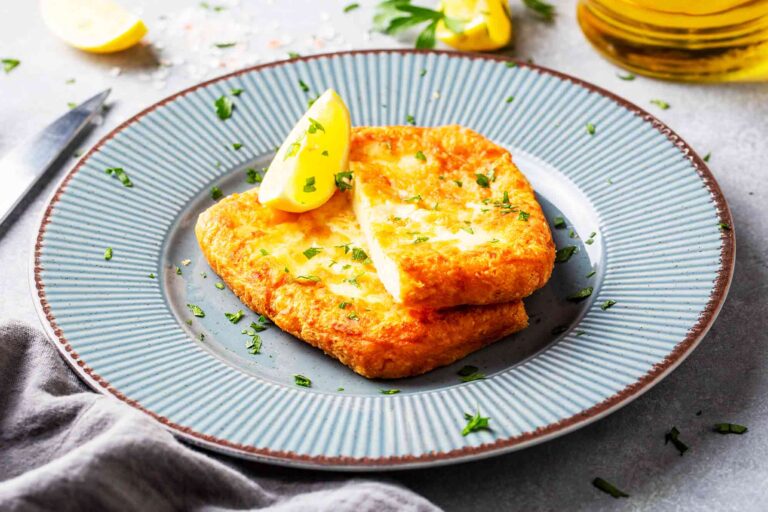 Saganaki, Greek Fried Cheese
| Prep time | Cook Time | Rest Time | Total Time |
| --- | --- | --- | --- |
| 5 min | 5 min | - | 10 min |
Servings: 2 person
Calories: 310kcal
The saganaki pan,
a small pan with a thick bottom and two facing handles, is typically used to prepare various appetizers including the beloved and simple Saganaki, Greek Fried Cheese, as well as saganaki shrimps and saganaki mussels.
However, if you don't have a saganaki pan, you can use any non-stick pan as a substitute.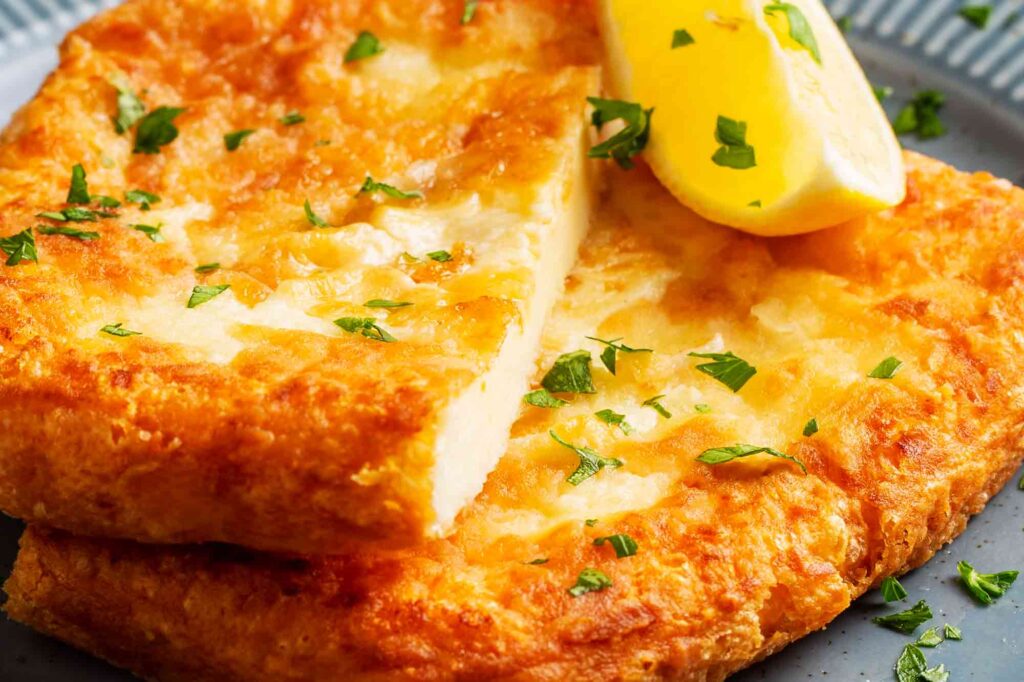 When making saganaki cheese, it is crucial to select the appropriate cheese. Opt for a semi-hard cheese that can tolerate the heat without melting or dissolving in the pan.
For a saganaki recipe, graviera and kefalotiri, which are hard yellow cheeses, are the most commonly used and the best options. Alternatively, you can also use formala, halloumi, or mastello.
To ensure that the cheese does not melt in the pan, it is crucial for saganaki to have a thick and attractive crust. This is why the cheese is coated with cold water and flour and then fried over high heat.
If you're using a cheese that is softer and less resistant to heat, it's recommended to dip it twice in water and flour to create a thicker crust. This trick will come in handy if you prefer your saganaki to have a crispy outer layer.
Feel free to prepare this simple and fast Saganaki, Greek Fried Cheese recipe and savor it with refreshing lemonade and rustic bread.
Instructions
To prepare the saganaki cheese,

start by cutting a piece of cheese that is about 2cm thick.

Cutting it any thinner could result in it melting too quickly in the pan.

Next, dip the cheese in cold water and coat it in flour, ensuring that the flour sticks to the cheese.

Shake off any excess flour to help the saganaki maintain its shape while frying and create a crispy crust.

In a small pan, heat enough oil to cover half of the cheese over high heat.

Fry the saganaki until it is golden brown on both sides.

Serve the saganaki cheese while it is still warm and with a generous squeeze of lemon.

Enjoy, Good Appetite!