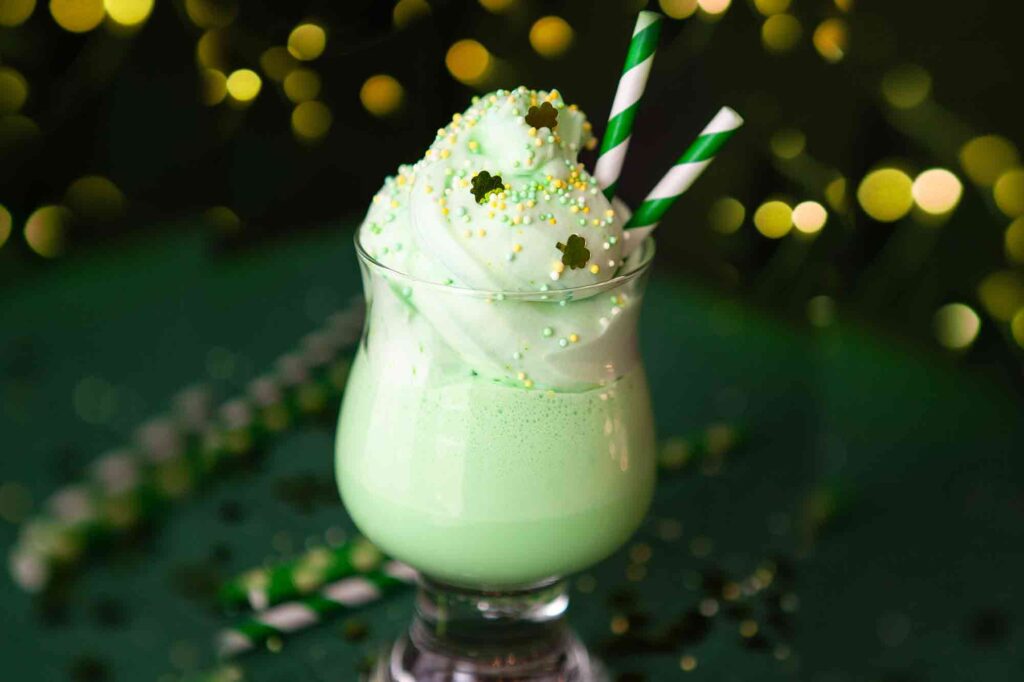 Jump to recipe
Shamrock Shake Recipe
Get ready for St. Patrick's Day with our irresistible Shamrock Shake recipe! This creamy and minty milkshake is a must-try for all dessert lovers.
The Shamrock Shake is a seasonal milkshake that has become a cultural icon in the United States and Canada. Every year around St. Patrick's Day, people flock to fast-food restaurants and cafes to indulge in this sweet and minty treat.
The shake is green in color and typically made with vanilla ice cream, whole milk, mint extract, and green food coloring. It is topped with whipped cream and a cherry, adding a touch of sweetness to the already decadent dessert.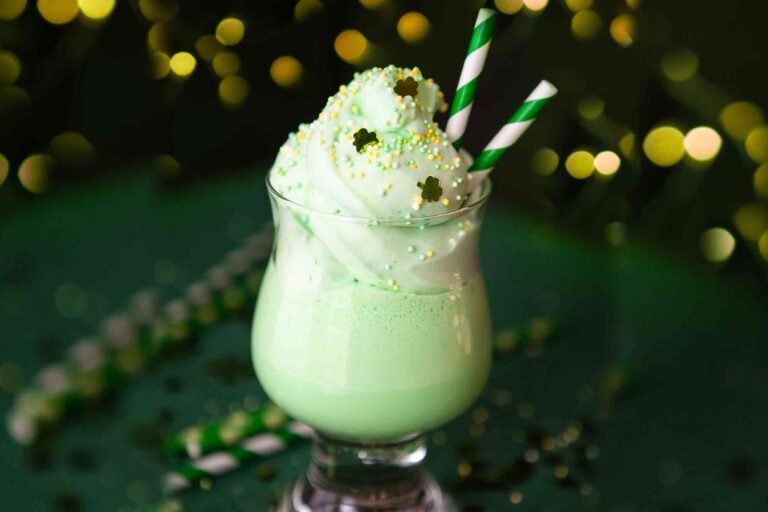 Shamrock Shake Recipe
| Prep time | Cook Time | Rest Time | Total Time |
| --- | --- | --- | --- |
| 5 min | | - | 5 min |
Servings: 1 person
Calories: 495kcal
The history and origin of the Shamrock Shake
can be traced back to the 1970s when McDonald's introduced it as a limited-time item to celebrate St. Patrick's Day. The shake quickly gained popularity, becoming a fan favorite and earning a cult following among its enthusiasts.
Over the years, the shake has become a cultural phenomenon, with some people eagerly anticipating its release and even going to great lengths to obtain one.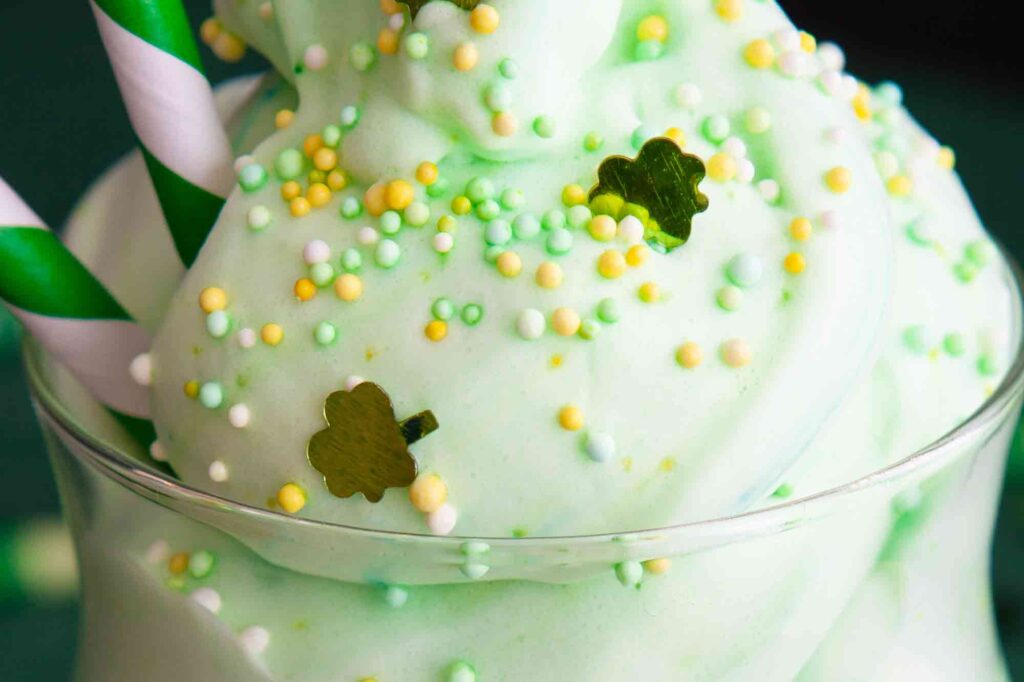 The Shamrock Shake's green color and minty flavor are reminiscent of Ireland's lush green landscapes and traditional Irish flavors. The shake has become a beloved holiday tradition for many, with some incorporating it into their St. Patrick's Day celebrations as a must-have dessert.
Despite its indulgent nature, the Shamrock Shake continues to be a popular treat, with fast-food chains and cafes offering their own versions of the shake. Some even create their own spin-offs, incorporating different flavors and ingredients to appeal to a wider range of customers.
Instructions
Add the vanilla ice cream, whole milk, mint extract, and green food coloring to a blender.

Blend on high speed until smooth and creamy.

Pour the mixture into a glass and top with whipped cream.

Sprinkle the top with  shamrock, green and orange sugar sprinkles.

Enjoy, Good Appetite!